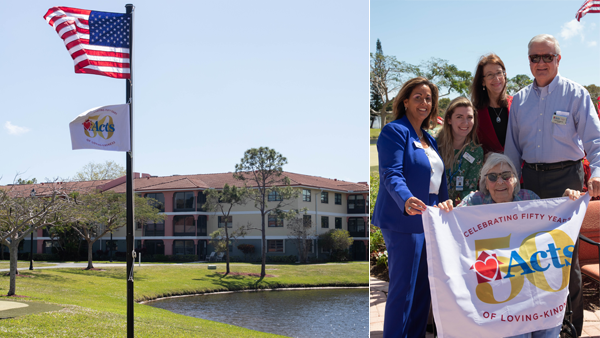 Residents, staff, and county leaders joined St. Andrews Estates to celebrate an incredible milestone, Acts 50th anniversary. During the flag-raising ceremony, St. Andrews Estates honored its only original resident still living at the community, Lu Zahnizer. Lu and her husband William moved into St. Andrews Estates, then-called Open Door Estates of Boca Raton, on March 17, 1978. 
Lu is known in the community for her humanitarian work and big heart. In her early years at St. Andrews Estates, she travelled to Belize and joined the Oceanic Society working on an archeological dig which included excavating and cataloging Ancient Mayan artifacts from 1500 BC to 1675 AD. She also volunteered to travel to Indonesia to teach English. Lu also received recognition as a longtime Tri-County Animal Rescue volunteer for more than 20 years. She was a retired teacher originally from Pennsylvania. Lu, who celebrates turning 100 later this year, has been a St. Andrews Estates resident for 44 years!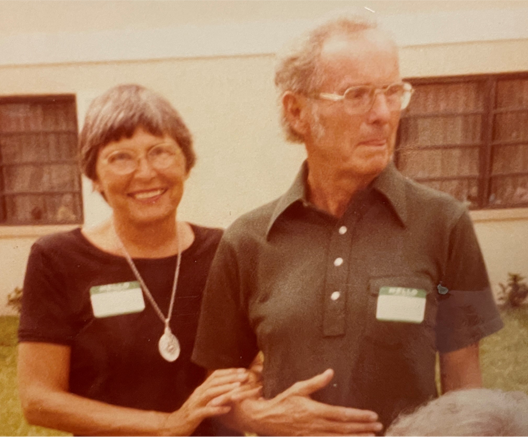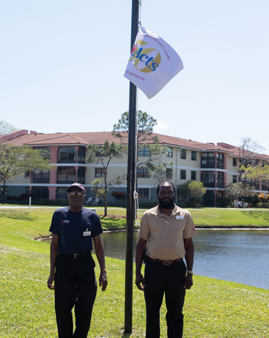 "Lu had a reputation of being able to fix just about anything," said Susan George, Executive Director. "Residents would often go to her as she kept every gadget under the sun in her apartment."
St. Andrews Estates also honored its longest serving employees, brothers Luke and Emile Dauphin who work in the environmental department and culinary department, respectively. Luke also was hired to work on the construction team that built the community back in 1978.
St. Andrews Estates (north campus) was the third community to become part of Acts, its first community in the Southeast region. Two years later, the community added its South campus. Acts' first community, Fort Washington Estates in Pennsylvania opened in 1972.