If your loved one needs assistance with activities of daily living and requires a higher level of care, such as assisted living or skilled nursing care, Fairhaven in Sykesville has expert private pay health services available. And though we've mastered these services through years of caring for residents, these services are not only for current residents!
Fairhaven offers 24-hour nursing care and therapy, as well as personalized assistance and support with daily living. This Sykesville, Maryland facility offers traditional assisted living with top-quality ratings from the Centers for Medicare & Medicaid Services (CMS).
Our assisted living includes all private suites with full bath and walk-in showers, features large windows with plenty of natural night, and daily housekeeping and linen services are standard.
Fairhaven's skilled nursing center offers personalized care and 24/7 monitoring, as well as individualized care programs based on the patient's needs.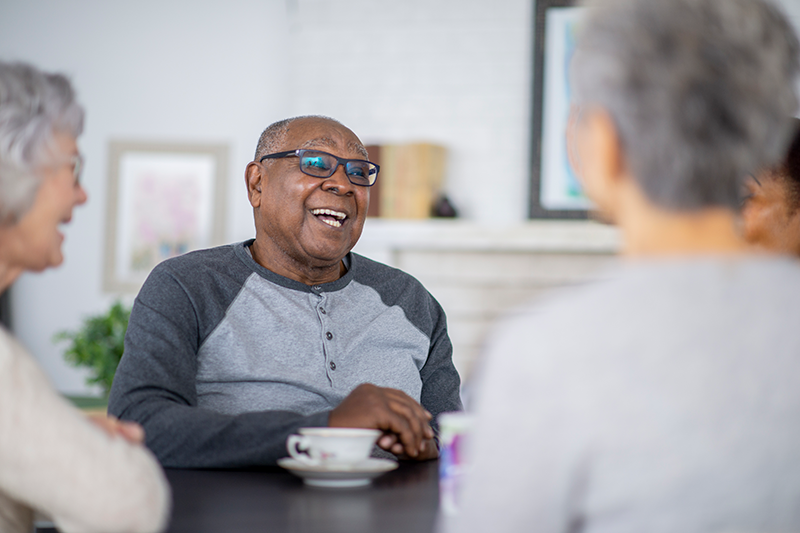 What is Assisted Living Care?
Assisted living is attentive, personalized support with daily living activities in a secure, homelike setting. Assisted living is the right choice for seniors who are still somewhat independent but need help with activities like dressing, bathing, and staying regimented with prescription medicine routines. What is Skilled Nursing Care?
Skilled nursing care is for those who require more significant medical care by certified health professionals. Typically skilled nursing care is temporary, with the goal of rehabilitating the patient for a return to a residential setting such as assisted living or even independent living.
Not Sure Which Service is Right for Your Loved One? Call Us Now to Learn About Assisted Living, Skilled Nursing, and Other Senior Health Services in Sykesville: 410-795-8800
Person-centered Care at Fairhaven
Our residents and their loved ones have a say in how they receive long-term care. We call it our Acts Signature Care experience. You'll call it a blessing. We give you and your loved ones the freedom to participate fully in care decisions, providing peace of mind to our residents and families:
Our Sykesville, MD assisted living and skilled nursing community provides more personalized care and flexibility than other facilities that deliver care at predetermined schedules. These areas feature specialized memory care neighborhoods with a goal of supporting brain health and those experiencing cognitive changes due to dementia.





Our highly trained senior health services staff work with you to help decide mealtimes, bedtimes and wake-up times. You can choose bathing days and times. You can arrange to have medications dispensed according to daily routines. There are also many opportunities for meaningful engagement and socialization.





Our spacious setting is designed to be relaxing, inviting and homelike. Our living rooms and recreation areas encourage socialization.





We serve meals not on bedside trays but in lovely dining rooms. Giving residents more choices and more input gives you or your loved one more ways to stay engaged, healthy and happy.
Fairhaven Assisted Living Benefits
At our Sykesville assisted living residences, we provide such attentive, personalized support with the activities of daily living in a secure, homelike setting.
Fairhaven assisted living services include:
Private, well-appointed suites able to be personalized and feature private bath, cable TV, and emergency call system.
Three nutritious meals served each day, with snacks available throughout the day and night.
Professional staff available 24 hours a day.
A program of activities offering meaningful engagement and socialization.
Fitness and brain health programs.
Fairhaven Skilled Nursing Benefits
Our senior skilled nursing care center in Sykesville provides short-term or long-term care for as long as needed.
Benefits of our skilled care center include:
Rehabilitation services and restorative programs available for each resident's needs, including licensed physical, speech, and occupational therapists, and an on-site medical director.
Private and semi-private accommodations that can be personalized.
Consistent nurse staffing that is provided 24/7 with caring staff who get to know the seniors on a more personalized basis.
A program of activities offering meaningful engagement and socialization.
Fitness and brain health programs.
Other Senior Health Services 
Rehabilitation
Rehabilitation services benefit individuals seeking to improve their health and function in a short-term or outpatient setting.
Learn more about our rehabilitation services:
Physical and occupational therapy increases resident mobility, functional capability and confidence, and reduces the risk of falls.
Speech therapy addresses swallowing disorders, speech and cognitive difficulties.
We restore function for individuals who've had joint replacement or orthopedic surgery or have arthritis.
We have programs to manage complex diseases, neurologically based disorders, chronic pain, and balance issues.
All programs offer expertise for individuals with dementia.
Supporting Brain Health
Acts has a commitment to supporting brain health, minimizing risk for dementia and providing best practice services and supports to those experiencing cognitive changes due to dementia. We can help maintain your health and independence, which increases peace of mind for you and your loved ones.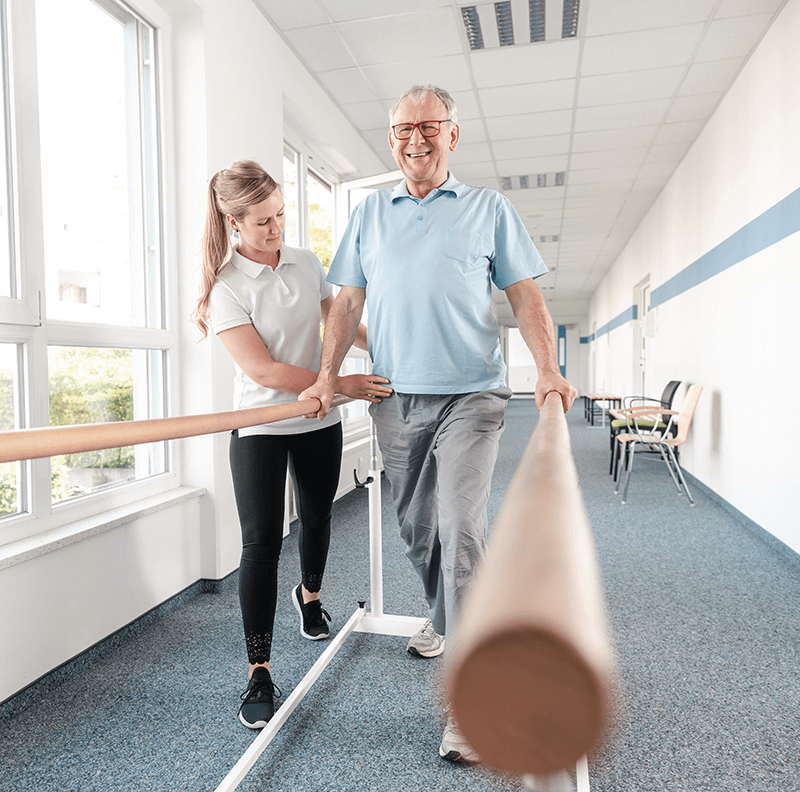 Learn About THRIVE For Better Health!
Many residents across Acts have participated in THRIVE (Therapy Helping Residents with Independence and Vitality Effectively) screenings. This special program serves as Acts Rehabilitation Department's core program. Watch the video below to learn more.
Fairhaven Assisted Living & Skilled Nursing Care Address
7200 3rd Ave
Sykesville, Maryland 21784