Residents of Lansdale, Pennsylvania and the surrounding region who require a higher level of care such as assisted living or skilled nursing service, can turn to Brittany Pointe Estates for assistance. Although you may know us as a retirement home with healthcare, our renowned health services are available to anyone in need, not just residents.
Nursing care and treatment are available 24 hours a day, as well as specialized daily living help at Brittany Pointe Estates. In addition to typical assisted living services at our Lansdale campus, we offer specialist memory care, and the Centers for Medicare & Medicaid Services has given us top marks for quality (CMS).
Private apartments with complete bathtubs, walk-in showers, and even daily housekeeping and linen services are available at our senior living campus in Lansdale, PA. In fact, our skilled nursing facility offers personalized care and 24-hour monitoring, as well as individualized treatment programs geared to the patient's exact needs. Continue reading to find out more about how we can help.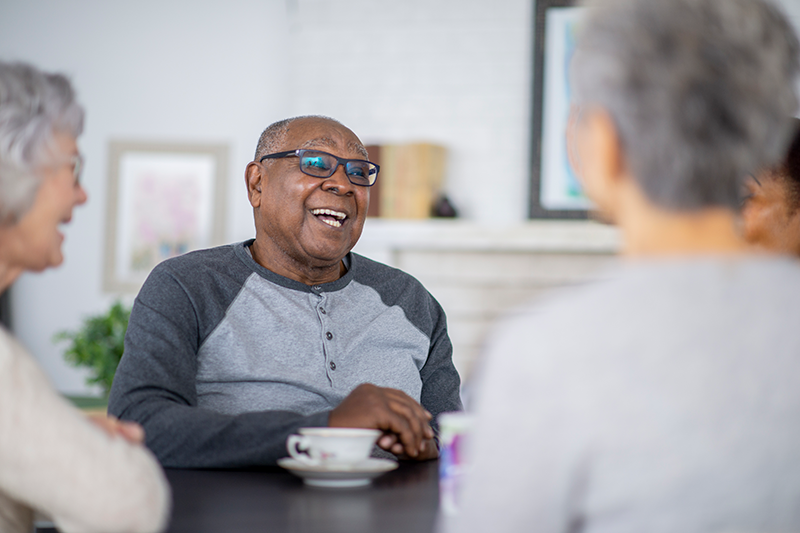 What is Assisted Living Care?
In a safe and secure atmosphere, assisted living provides specialized and attentive assistance with daily activities. For seniors who are still self-sufficient but require assistance with dressing, bathing, scheduling prescriptions, and other such duties, assisted living is usually the best option. What is Skilled Nursing Care?
Skilled nursing care is beneficial to patients who require more intensive medical treatment. This usually short-term form of treatment is administered by certified health experts with the purpose of rehabilitating the patient so that they can return to their home.
Do you have any questions about which service is the most appropriate for your loved one? Call us 24/7 to learn more about assisted living, skilled nursing and other senior health services in Lansdale, PA: 
215-855-4109
Person-centered Care at Brittany Pointe Estates
Our residents and their families have a say in how they get long-term care. This is the essence of what we call the Acts Signature Care experience. It's about providing an opportunity for you and your loved ones to participate in care decisions. Here's what it entails: 
This assisted living and skilled nursing facility in Lansdale, Pennsylvania offers more customized care and flexibility than organizations that follow a predetermined schedule.

Mealtimes, bedtimes, and wake-up times can all be determined with the help of our experienced team. Patients can bathe when and how they choose, and medications can be delivered according to their daily regimens.

The open spaces were designed to be peaceful, inviting and warm. There are countless opportunities for sociability and meaningful participation.

Rather than trays next to the bed, meals are served in exquisite dining rooms.

This location provides memory care neighborhood to help people keep their mental health.

As a result of all this, residents have more chances to remain active and happy.

Lansdale 

Assisted Living

Benefits
This assisted living facility in Lansdale, provides specialized support with everyday activities. The following are some of the services and amenities available: 
Suites with a private bath, cable TV, and an emergency call system

Three nutritious meals a day, as well as healthy and delightful snacks throughout the day and night

Professional staff accessible 24/7

A full calendar of events that promote meaningful engagement and socialization

Programs for physical fitness and mental well-being

Lansdale 

Skilled Nursing

Benefits
The senior skilled nursing care center in Brittany Pointe Estates provides short-term or long-term care as needed. 
Benefits include: 
Rehabilitation and restorative services provided by physical, speech, and occupational therapists

Private and semi-private accommodations

Nurses available 24 hours a day, 7 days a week, who get to know their patients on a more personal basis

Programs that promote physical fitness and mental well-being

Activity program that encourages meaningful interaction and socialization

Other Senior Health Services 
Rehabilitation
Rehabilitation services help individuals improve their health and function in a short-term or outpatient environment. 
How rehabilitation services can help: 
Neurological disorders, chronic pain, complex diseases, and balance issues are all treated.

Physical and occupational therapy can improve a resident's mobility, functional capability, and self-confidence while also lowering the risk of falling.

Individuals with dementia can benefit from all programs.

Speech therapy aids in the treatment of swallowing disorders, as well as speech and cognitive difficulties.

We help people who have had joint replacements, orthopedic surgery, or arthritis regain function.

Supporting Brain Health
Brittany Pointe Estates is committed to improving brain health, lowering dementia risk, and aiding those who are experiencing cognitive difficulties due to dementia. We also help patients preserve their health and independence, giving them a sense of security.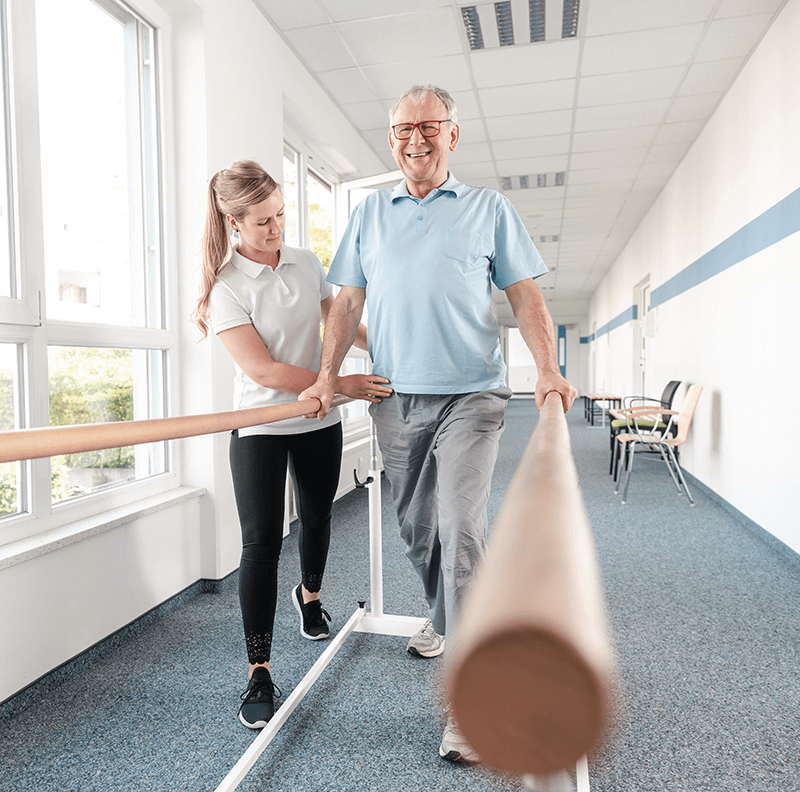 Learn About THRIVE For Better Health!
Many residents from across Acts have taken THRIVE (Therapy Helping Residents with Independence and Vitality Effectively) screenings. This is the main program of the Acts Rehabilitation Department. Watch the video below to learn more.
Brittany Pointe Estates Assisted Living & Skilled Nursing Care Address
1001 S. Valley Forge Rd
Lansdale, PA 19446