Lanier Village Estates
4000 Village View Dr, Gainesville, GA 30506

|

678-450-3000

Gracious Living at Lanier Village Estates in Gainesville, GA
At Lanier Village Estates in Gainesville, GA, we combine the most desirable aspects of a Georgia retirement community with the grace and grandeur of a southern resort: 
Located northeast of Atlanta, GA on the shores of Lake Sidney Lanier, Lanier Village Estates is within reach of many nationally acclaimed hospitals and health providers in nearby Atlanta.

 

An active lifestyle geared toward spending your golden years exploring and enjoying life on a 107-acre Georgia active adult campus

 

A lush campus full of beautiful nooks to enjoy the day and the warm weather. 

 

Gainesville, GA is also located at the foothills of the Blue Ridge Mountains, sitting halfway between the Appalachian Mountains and Atlanta.
---
Let us show you around to see what makes living here so special!  
Whether you're a fan of the big city or mountains, Lanier Village Estates offers a great location for many lifestyles. We'll take you around and answer all your questions!
The Acts Difference
Lanier Village Estates is part of the Acts Retirement-Life Communities network of senior living communities providing a wealth of amenities, services, and premiere healthcare for life. 

Resident Satisfaction
And we achieve that goal! Acts communities enjoy a 96% satisfaction rating among current residents (and they also consistently refer loved ones as new residents). 

Long-Tenured Staff
Our experienced and dedicated staff members view their jobs as a calling, delivering exceptional service in a spirt of loving-kindness. 

Not-For-Profit Difference
As a not-for-profit with a mission-driven approach to retirement life, we aren't out to make profits for investors, we're out to make life better for our residents. 
Acts Life Care®
The Ultimate Plan for a Stress-Free, Easier Life 
At Lanier Village Estates, residents focus not on worries about the future, but enjoyment in the now. 
Benefits Include:
Assisted living and skilled care are provided directly on campus, included as part of the existing monthly fee. 

Since you're pre-paying for medical expenses, you can benefit from an average of 39-41% tax deduction on Acts' fees. 

Consistent monthly fees mean protection from stock and housing market changes as well as future healthcare costs, even if your home or health needs change.

Home maintenance and chores are all taken care of, from unexpected home repairs to lawn care and more. 

Non-stop activities and social opportunities allow residents to be as active and engaged as they want, enriching their mind, body, and spirit. 
Explore More at Lanier Village Estates
---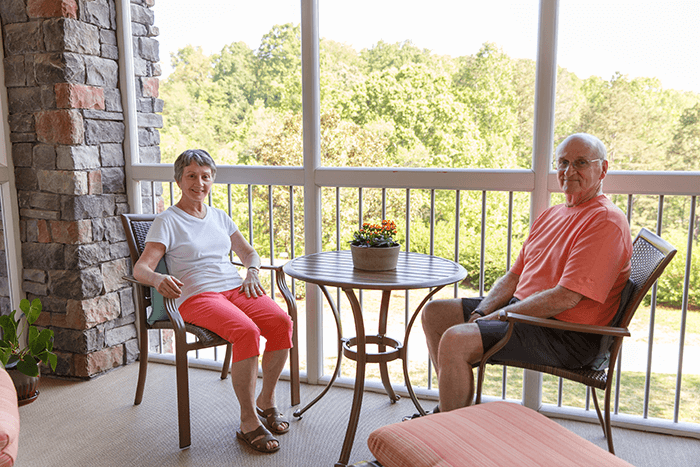 Floor plans worthy of your retirement
Lanier Village Estates hosts beautiful one-, two- and three-bedroom apartment homes, as well as detached carriage homes that rival even the finest single-family homes. Our life care consultants will make sure your dream home fits your personal tastes and lifestyle.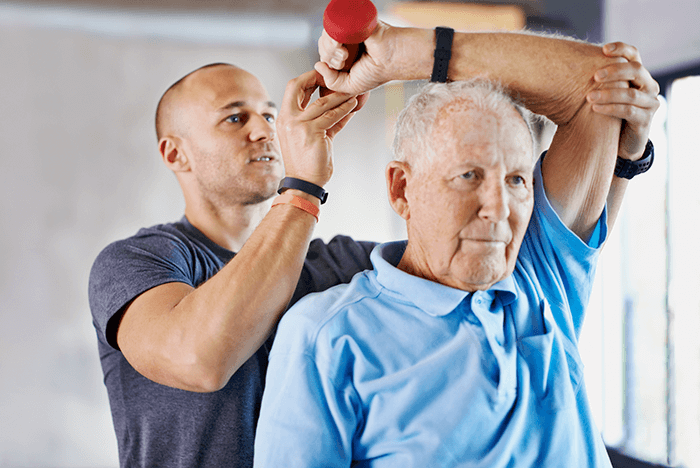 High quality health services for peace-of-mind
As a resident of Lanier Village Estates, you can rest easy knowing that health services are always close if the need arises. Our on-site nurse practitioners and register nurses are here to provide quality care to every resident. We also offer assisted living, skilled care, rehabilitation, home health and more! Learn about all the options available for your unique health needs.
---
Lanier Village Estates Driving Directions
Get driving directions to our Georgia retirement community by clicking the red pin on the map below. And if you need further assistance, call us today: 678-450-3000.
4000 Village View Dr,
Gainesville, Georgia 30506