Is it the mild weather? The quaint small-town feel? Or maybe it's a combination of many different attributes that make Maryland such a popular retirement destination. The important question is what will you love about retiring in Maryland? Learn more about the benefits of retiring in Maryland below, as well as our special retirement community.
---
Acts Retirement-Life Communities in Maryland
501 E Campus Avenue, Chestertown, MD 21620

Our 66-acre retirement campus in Chestertown, Maryland features great amenities and plenty of opportunities for outdoor fun.
Local Landmarks & Points of Interest Map for Maryland Retirees
Besides all the fantastic amenities on the Acts retirement campus, there's so much to do and explore in the Chestertown area. Check out our map below to see some local landmarks and points of interest:
Highlights
Chesapeake Wine Country: Enjoy vino? Chestertown, MD is just a short distance from some of the best vineyards in Maryland.
Plenty of History: There's plenty in the Chestertown area for history buffs. Check out the Kent County Historical Society or Chestertown's Historic District.
Tranquil Town on the Chester River: If you love the water, Chestertown is for you! This quaint town is right on the Chester River.
Acts Retirement Gives You Peace of Mind
Acts residents receive lifelong healthcare at a fixed rate. Find out more by watching the video below:
What is the Acts Retirement Communities Network?
Are you already a resident of Heron Point of Chestertown? Well, Acts residents get access to all 23 communities. That means that you can visit our communities in Florida, Georgia, South Carolina, Pennsylvania, and anywhere else Acts has a location.
---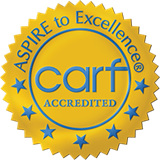 All Acts communities have attained the senior industry's mark of excellence, having been accredited by CARF International, an independent accreditor of health and human services organizations.
Maryland Retirement Benefits
It's easy to see why Maryland retirement homes are so popular.  Acts Retirement-Life Communities now offer senior living options in Maryland. Through an affiliation in 2010, Heron Point of Chestertown became Acts' first and only retirement campus in Maryland. Located on the Chester River, surrounded by natural splendor and integrated in the historic enclave of Chestertown, Heron Point is the perfect choice for active retirees looking for continuing care in Maryland.
Away from the hustle, bustle, and traffic, but still convenient to Philadelphia, Washington, D.C., and Baltimore, our Chestertown, MD retirement community is the perfect location for senior living. Follow your interests and passions in an ideal setting. Click, explore our community, and picture worry-free Maryland senior living in the retirement home of your dreams. See some of the other benefits of retiring in Maryland below:
---
Why Choose Maryland?
Mild Weather: Maryland's climate is humid-sub-tropical. Summers tend to be humid, but winters are slightly less cold than what you would get in the Northeast United States. And you still get to enjoy all four seasons!

Popular with Retirees: 23% of Chestertown residents are over 65-years-old. The area is very popular with retirees, and many residents are of retirement age. 

Great Location: Maryland is within driving distance of Philadelphia, Washington DC, New York City and other great day-trip destinations.