There's a reason why Florida retirement communities are so popular: warm weather, world-class golf courses, ample beaches, great museums – and that's just the beginning. Our active retirement communities in Florida provide easy access to all that, plus plenty of on-campus amenities.
Where do most seniors live in Florida?
Explore our top retirement communities in Florida including the Gulf Coast, Palm Beach County, South Florida, Boca Raton, Pensacola, or Vero Beach.
---
Acts Retirement-Life Communities in Florida
Local Landmarks Map for Florida Retirees
Thanks to our on-campus amenities, Acts ranks among the best active retirement communities in Florida. But there's also plenty to explore and a lot to do in the areas surrounding our locations. Check out our map below to see some of the local landmarks and points of interest:
Highlights
Some of the Best Beaches in the Country: All four of our senior retirement communities in Florida are within short driving distance to some of the best beaches in the country.
Great Theme Parks: Florida is famous for Disney World and Universal Studios. And Orlando is less than two hours from Indian River Estates, our active retirement community in Vero Beach, Florida. Your grandkids will want to visit every week!
Miami: This world-renowned city of culture, food, and live entertainment is a must see for residents of our Boca Raton, Florida retirement communities, and is only an hour away.
How Much is a Retirement Home in Florida? 
The cost of a retirement home can be different for everyone. Lucky, Florida's continuing care retirement communities offer lifelong healthcare at a fixed rate. Watch the video below:
Take Advantage of the Acts Retirement Communities Network 
Residents of our senior retirement communities in Florida get access to the Acts Retirement Communities Network. That means you can visit and enjoy the amenities of any one of our 26 campuses. Schedule a visit to an Acts community today.
---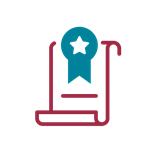 Acts has a commitment to excellence by continually evaluating its processes through external and internal processes. Acts' financial performance is regularly reviewed by Fitch ratings, the organization maintains an ethics trust accreditation, and regularly completes resident surveys.
Benefits of Living in Active Retirement Communities in Florida 
Florida retirement communities have enjoyed a long reign as the top destination for senior living in the United States. If you're considering making Florida your home, you already know there are more options here than anywhere else - including many highly respected retirement homes.
A special benefit of living at an Acts continuing care retirement community in Florida is the guarantee of the Acts' Type A Life Care contract that allows you to live worry free in the retirement community of your dreams.
---
Why Retire in Florida?
Amazing Weather Year-Round: Did you know that the average January temperature in Florida is 58 degrees? That's about the coldest it gets all year long! The great weather is what makes senior retirement communities in Florida some of the most popular in the country.

Tax-Friendly: Great weather isn't enough to get you to move? How about the taxes? Florida has no state income tax. Social security and retirement income are also tax-exempt.

An Active Lifestyle: Golf courses, beaches, museums, theme parks – pretty much anything you want to do is at your fingertips at our active retirement communities in Florida.

Low-Cost of Living: Even the top retirement communities in Florida benefit from a relatively low cost of living. That means your money will last you far (even throughout your many leisure activities!).