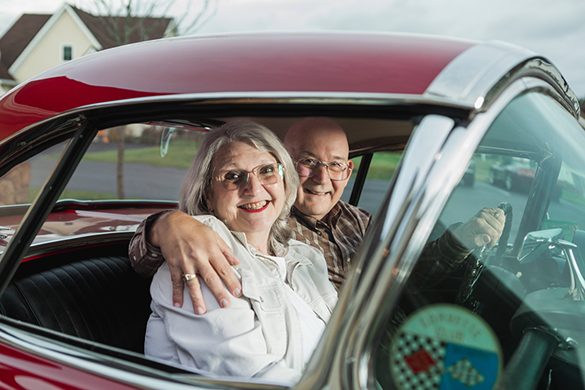 When it comes to places to retire, Easton, Maryland ranks up there with the best of them. This charming, colonial-era town nestled on the eastern side of Chesapeake Bay is both historic and modern, a lovely oasis of calm. And yet, it's also only 90 minutes from both Baltimore and Washington, DC – making it the perfect place for enjoying both the quiet life and everything those cosmopolitan cities have to offer. 
These perks have led to Easton becoming an incredible spot for seniors, and a number of truly outstanding retirement communities have sprung up in the region. It would be a shame to let false retirement myths and rumors convince you Easton is anything but an ideal destination. That's why we've put together this list of the myths and realities of retirement community living in Easton, Maryland. 
Myth: Your Housing Options are Bland
Many seniors are leery about the types of housing options to choose from at Easton retirement communities. There's this preconception that they don't match the charm of the town — that they'll all be boring, cookie-cutter, and devoid of any style. Luckily this couldn't be farther from the truth! The good communities borrow exactly from the charm that makes this such a wonderful place to live, with plenty of variety to fit into your lifestyle. Look at a local retirement community like Bayleigh Chase, for example. This Easton community offers some truly wonderful choices.  
To illustrate the point, let's take a quick look at what Bayleigh Chase has on offer. If you're looking for a small, modest place to sleep in between all your retirement-age adventures, this retirement community has plenty of perfectly sized 1-bedroom and 2-bedroom apartment homes in different layouts. If you're looking for more room or to feel more part of a neighborhood, there are half a dozen different styles of detached villas and cottages available as well, all with charm to spare. 
Myth: Good Luck Finding Entertainment Options
I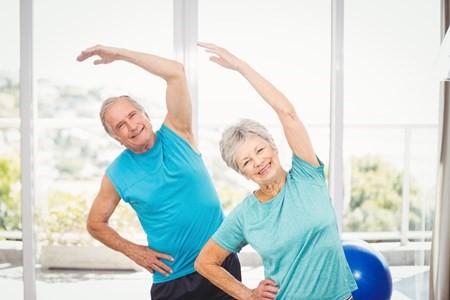 t's long been a myth that independent living communities aren't exactly hotspots of entertainment and activity. Even if that was true once, the reality is that modern resort-style retirement communities like Bayleigh Chase have entertainment options for all tastes. In fact, you could spend months on campus before exhausting all your entertainment options! 
It all comes down to the incredible amenities that modern retirement communities provide their residents. Community centers, central clubhouses, fitness centers, fine dining options, and even beauty salons are all available to residents. Add to that performing arts centers, art studios and even craft and woodworking rooms, gardening areas, on-site chapels, and guest apartments for visiting friends and family and there's never a dull moment. And we haven't even mentioned the classes like for art or to learn a language, the options of activities and hobbies, and excursions and events.  
Myth: It's Impossible to Get Off-Campus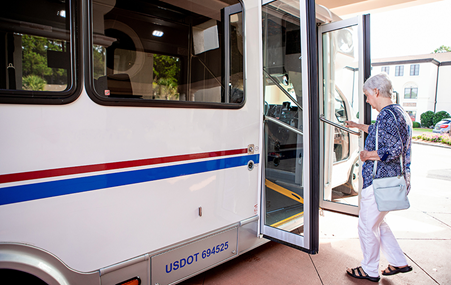 Many seniors have this fear of being trapped on the campus of their local retirement community and thus not feeling very "independent." This is incredibly untrue, of course, but the retirement myth of being impossible to get off-campus persists anyway, despite the fact that it's never been easier to enjoy life outside of your retirement community. Easton in particular has so much to experience that you'll be hard-pressed to think up reasons to stay in. In fact, the allure of Easton is so strong that many independent living communities offer local transportation services. Whether you need to make it to a doctor's appointment, get some shopping done, visit the theater, play golf, or any number of options, you can easily hitch a ride or, if you have a car, drive yourself.  
More than that though, the opportunity for adventure outside your retirement community isn't just possible – it's encouraged. A community like Bayleigh Chase offers overnight trips regularly to attractions farther away from Easton. Want to make a weekend out of a visit to Washington DC or Baltimore? It's never been easier, thanks to how close Easton is to these cities. There's nothing like taking a leisurely stroll up and down the National Mall to take in the sights, after all – and now you can do it with ease. So don't let anyone tell you that you're trapped on-site at your retirement community! 
Myth: You're On Your Own if You Need Help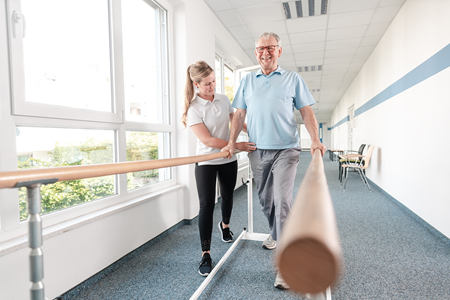 Everyone could use a helping hand from one time or another. The idea of that help not being there when you need it can easily leave you feeling fearful – and those fears can metamorphose into the idea that you'll be on your own in a retirement community if you need something. This is, as with the other items on our list, completely inaccurate – retirement communities offer a variety of services that you can avail yourselves of. Examples of these can be as simple as knowing that you have access to housekeeping services if you need a little extra help in keeping your place in good shape.  
Those aren't the only needs you can get met at a modern retirement community. Physical therapy and massage therapy are common occurrences, and in retirement communities that offer a continuity of care, you can also access primary healthcare, skilled nursing, or assisted living services as well. You don't have to be on your own if you don't want to be, so quit feeling like you're alone and isolated in a retirement community. Oh, and you can even make use of the ballroom to host events and parties for your family and friends! 
You Better Believe These Myths Are Busted!
Easton, Maryland is a great place for seniors to live. Retirement communities in the area offer plenty of services and amenities, the local environment is incredibly accessible and perfect for enjoying yourself, and you've got a wide variety of accommodations from which you can choose. You're even fully covered if you need a little extra help from time to time. All of this makes retirement community living in and around Easton one of the best choices you could ever make. So don't listen to those myths when it comes to retirement community living in Easton! 
Learn more about the Bayleigh Chase retirement community in Easton, MD.