There are so many reasons why retirees love senior living in the Washington DC area. While DC, Northern Virginia, and Maryland are obviously great for American history buffs, others will enjoy the fabulous dining, abundant outdoor activities, and central location on the east coast. If you're interested in retirement communities in or near Washington DC, keep reading to learn about what makes this area special.
---
Our Washington DC Area Retirement Communities
7200 3rd Ave, Sykesville, MD 21784

Fairhaven in Sykesville, MD offers a lifestyle that allows you to pursue the things you love, with the people you most enjoy.

3200 Baker Cir, Adamstown, MD 21710

Buckingham's Choice is Frederick County's premier choice for senior living, offering magnificent mountain vistas, an expansive and manicured campus, and more!
---
A Few of the Benefits of Retiring in Washington DC
Our retirement communities have so much to offer, but what are some of the other benefits of senior living in or around Washington DC?
Get Peace of Mind When You Retire Near the Washington DC Area
A major advantage of living at our Washington DC-area retirement communities is knowing that your healthcare costs will never increase, even if your level of need increases. Watch the video below to see how it works.
Points of Interest and Local Landmarks for Seniors Living In & Around Washington DC
Our Interactive map below has a list of amenities, landmarks, and points of interest for older adults enjoying the DC area.
Highlights
Lots to Do Outdoors: Retiring near the DC area provides ongoing opportunities to experience the great outdoors. For instance, Shenandoah National Forest is roughly an hour from DC proper.

Great Amenities:

Our senior communities offer plenty for older adults who like to stay active. These include fitness classes, walking trails, indoor pools, and more.
Excellent Healthcare: In addition to our in-house health and wellness services (included assisted living) the Washington DC area has some of the best hospitals in the country.
Reasons to Retire Near Washington DC
Affordability: While DC can get expensive, nearby areas in Virginia and Maryland are very affordable for seniors.

Access to Other Cities & Beaches: DC is a relatively short drive to big cities like Baltimore, Philadelphia, and New York City, as well as beaches like Rehoboth Beach and Ocean City, MD.

Amazing Museums: DC, Northern Virginia, and Maryland have world famous museums, including the Smithsonian and the National Aquarium in Baltimore.

Chesapeake Wine Country: Nearby Maryland has plenty of amazing vineyards. Great for vino lovers!
Acts Network of Retirement Communities
Another tremendous advantage of retiring at an Acts retirement community is that you have free access to all of our other communities throughout the United States. That means being able to stay at our communities in Florida, South Carolina, Georgia, and more.
---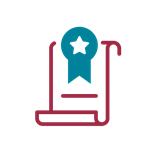 Acts has a commitment to excellence by continually evaluating its processes through external and internal processes. Acts' financial performance is regularly reviewed by Fitch ratings, the organization maintains an ethics trust accreditation, and Acts regularly completes resident surveys.