If you're thinking about retirement, it's likely one of the only things on your mind that matters right now. It's times like these that you're obsessively looking over your investment portfolio to make sure you're getting the best returns or crossing out the calendar to the last day of work ever. But as you're anxiously looking forward to the day, you're also preparing for the next step. One of those preparations takes the form of deciding where you're going to be living once you retire. 
You want to take special care with that decision. After all, you need to make sure your new home has everything you're going to need in the next chapter of your life. This new home has to be in the perfect place, have the perfect amenities at the perfect distance away, and all at the perfect price to support your preferred standard of living. That's a lot of boxes to tick! But don't worry – we've got that perfect place already picked out for you. The Frederick, MD area has everything you're going to need and then some. Here's why retiring in or around Frederick is just plain better. 
Small-Town Style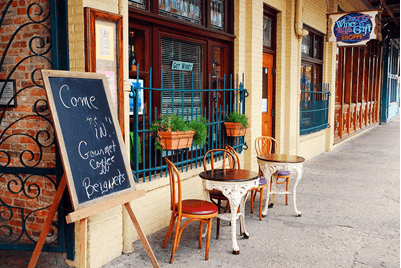 Is your retirement dream to settle into a beautiful, sprawling, green locale with a small-town aesthetic and plenty of history? Then you'll be interested in Frederick County. 
One of the reasons why people retire in Frederick and the surrounding area is because of the wide array of entertainment options. Whether you love hiking and golfing, strolling through Frederick's charming downtown, or visiting one of it's many museums, there's something for everyone. 
City Amenities without City Living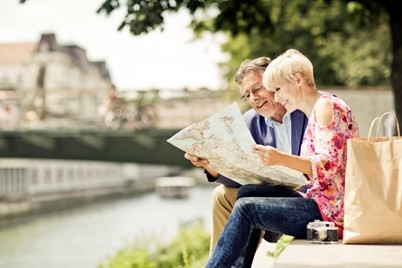 Most retirees like finding a place that can act as a safe haven from the noise but is still close enough to "The Big City" that they can enjoy all that city life has to offer as well. It's a best-of-both-worlds scenario that is hard to find for sure! 
Of course, when it comes to Frederick, this is exactly what you get. This area is less than an hour away from Washington, DC – our nation's capital and home to some of the most incredible museums and other entertainment venues in the entire world. Close enough for a day trip if you like, or make a weekend out of it and enjoy everything DC has to offer. You really can't get better than that, can you? 
An Affordable Place to Live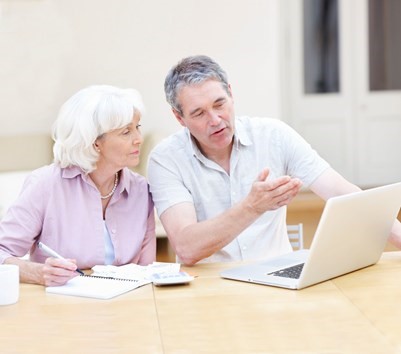 So all of this founds fantastic, but how about we get down to details? You're probably dying to know just what it's going to cost to live in this little paradise. Well, we've got some good news for you – it turns out living in Frederick County is incredibly affordable when you look at the big picture. In fact, when you compare national averages of how expensive it is to live somewhere in the United States, Frederick comes out as being much more affordable than many parts of the country. 
How much more affordable are we talking? Frederick has a cost of living index of 107.6. Now it's true that Best Places rates 100 as the average cost of living in the United States, and this means Frederick might be a slightly above the average. But compare Frederick to nearby Washington DC, just an hour away – our nation's capital comes in at a whopping 152.1! This shows the difference clearly when it comes to relocating just a few miles outside of a city center. That's an amazing net gain that can help you live your best retirement life as a result. The good news is that if you're already living in the MD area, you won't take a hit to your savings to living in paradise.  
Good Weather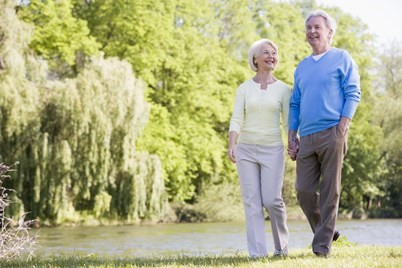 So what about weather? We all know what cold and wet can do to creaking joints. We've got some good news for you there, too: Frederick County has some very mild weather, even by the standards of the Mid-Atlantic region. In fact, it's just barely wetter than average when it comes to yearly rainfall numbers, putting it very much in line with most of the country. 
The real kicker, though, is that cold inclement weather is much rarer. You get eight fewer inches of snow in the Frederick region than you do on average throughout the United States. Warmer, drier winters mean less pain and discomfort, and that's a winning combination. 
The
Frederick-
area
Retirement Communities Are Great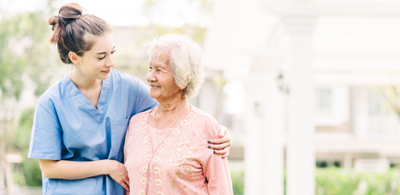 Speaking of shoveling snow, you'll never have to do that again thanks to the fantastic retirement communities like Buckingham's Choice. This is a top-tier continuing care retirement community, which means in addition to resort-style living with copious amenities, you also get grandfathered in to higher levels of healthcare, meaning if you ever need assisted living or skilled nursing care, it's already covered for no increase in close based solely on your increase in need.   
The Buckingham's Choice staff also works to take care of all the little chores like lawn maintenance and snow shoveling for you, saving you time and money year-round. And that's just the tip of the iceberg – there's so much waiting for you at this beautiful, sprawling estate. 
And we do mean sprawling. From apartment to cottages, the living spaces at Buckingham's Choice can range as large as 3,000 square feet, giving you plenty of space to stretch out and enjoy your retirement in luxury. Or if you don't want that space, if you'd rather put your money into travel or anything else instead of extra rooms, Buckingham's Choice offers cozy one bedroom apartments that carry all the same amenities and healthcare for less cost.  
When it comes to those amenities, we're talking art studies, game rooms, indoor pools, gardening plots, fine dining, and countless more. There are shuttles off campus, but will you ever want to leave?  
The Best of Everything
So what's left to say about why people retire in Frederick that hasn't already been said? Between its bucolic suburban setting, its affordability, and its perfect proximity to our nation's capital, it's got everything you would ever want in an ideal retirement. Plus, the accommodations and amenities at communities like Buckingham's Choice are so fantastic you won't believe your eyes, or your busy schedule. It's no wonder seniors are flocking to Frederick County in droves. Maybe you should check it out as well!