The countdown to retirement is a fun and exciting time. It's a little scary, too, especially if you're wrestling with questions like where to retire. After all, where is probably your single biggest decision.
You don't want to pick just any old place to live your long-awaited and well-earned retirement years. It's got to be somewhere you can see yourself enjoying for years, conveniently located, with plenty to do but not obnoxiously loud, and a charming sensibility wouldn't hurt, either. If this sounds like a struggle, don't worry – we've already got the perfect place for you in the wonderful town of Sykesville, Maryland. Don't believe us? Here are five great reasons Sykesville is a great place to retire.
1. Recapture that Small-Town Feel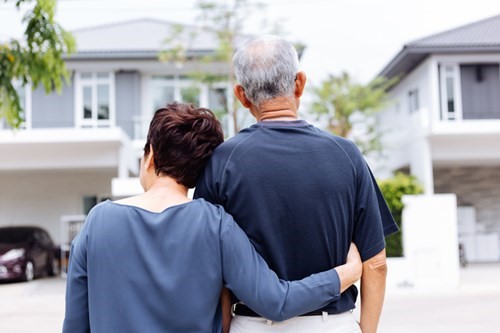 Is it just about everyone's dream to retire to a nice little town somewhere that's the perfect size? Filled with a lovely crowd of people, a good mix of shops, plenty of places to walk around and enjoy, and all without feeling like you're crammed into a tin can like you might be in the city? Well, Sykesville gives you that small-town feel in spades like you won't believe.
We're not making this up, by the way. Sykesville was named "Coolest Small Town in America" in 2016 by BudgetTravel.com. And they faced some really stiff competition, too, defeating famously picturesque and lovely locales. It wasn't even a contest in the end, though. The next runner up was a clear 20 points behind Sykesville in the ratings.
2. The Convenience of Close By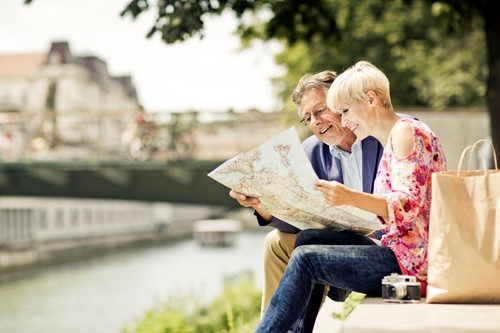 There's nothing better than small town living – until you need something that you can't get right in town. If you've got to spend an hour by car to get to the nearest shopping mall, movie theater, or even doctor's office, suddenly this small town of yours is about as convenient as a rowboat with a hole in it.
Thankfully you don't have this problem with Sykesville. You'd never know it from its picturesque, green setting, but the town is barely half an hour from Baltimore, making it extremely convenient for you to get anything you need, anytime you want. Meanwhile, Washington, DC is just about an hour in the other direction. Having our nation's capital city within such a short drive means that you can easily make a day trip out to one of the most incredible historical and social centers in the world. Plus you've got Baltimore's Inner Harbor, Little Italy, and so much more.
3. Sykesville's Affordability Beats the Pants Off Other Places to Retire
So far so good, right? Small town feel, close to necessities and amenities – what's the catch? It must cost an arm and a leg to live in Sykesville, right? Well, guess what: you're in for a pleasant surprise there, too. As far as affordability goes, Sykesville is likely right in line with the cost of living you're accustomed to if coming from elsewhere in Maryland. But here's another added benefit: If you move into a Continuing Care Retirement Community like Fairhaven, you don't even need to worry much about the local cost of living. Because Fairhaven will provide you fine dining, limitless activities and excursions, and even higher levels of healthcare if ever needed. You get to enjoy resort-style retirement in a dream location without paying outrageous city living costs.
4. Sunny Skies, Warm Weather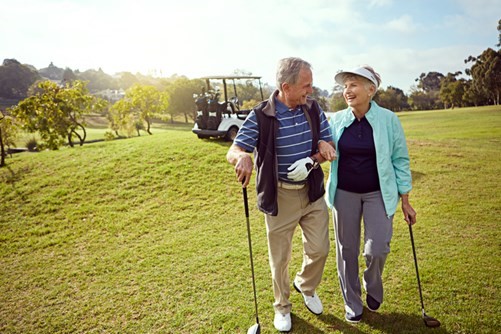 Let's face it: your ability to tolerate nasty weather decreases as you age. Joints get creaky and swollen in the cold and wet, making it hard to enjoy living in certain climates. There's a reason why many retirees migrate south for the winter, or even relocate altogether! If you're tired of dealing with the winter aches and pains but don't want to move across the country, Sykesville offers some great respite.
Sykesville is nearly average when it comes to rainfall every year, which is great news for people who are tired of living in rainy and wet areas. The real good news is that it gets eight fewer inches of snow, and that means winters are much warmer and drier than you might expect for a town in a mid-Atlantic state. You get the best of both worlds – all four seasons, but milder and less achy!
5. The Local Retirement Communities are Fantastic
When it comes to the best places to retire, Sykesville certainly has a lot going for it. The small-town feel, its convenient location, its affordability, and the gorgeous weather all combine to make it a serious contender. Its popularity has skyrocketed, and so have the retirement communities in the area as well.
There are some truly stellar independent living communities for newly-retired folks to enjoy, but we're more than a little biased when we recommends Fairhaven as the best of the best. From spacious villas and cottages offering plenty of room and amenities to enjoy yourself and guests, to more modest one-bedroom apartments perfect for the minimalist lifestyle of someone who intends to spend most of their retirement traveling or engaging in other activities, Fairhaven offers something for everyone, along with a pool, fitness center, and all the great benefits previously referenced.
Retiring in Sykesville
What's left to say? Sykesville has so much going for it that we could list many more than five reasons why you should retire there, but at that point, we'd just be preaching to the converted. If you aren't convinced by now, then it's going to be a hard sell finding anywhere else that matches the same convenience, charm, and affordability as this great little town.
It's not easy to make a decision when it comes to where to retire. You want to get the decision right the first time so you don't end up worrying about moving again. That's why we're so excited about Sykesville. Any decision to retire here is so obviously the right one. This small town makes a world-class place to live!