When you think about the state where you are going to retire, Maryland might not come to mind right away. But there are tons of things you never knew about retiring in Maryland that make it the perfect state to call home. Sure, Florida has warm sunshine and sandy beaches—but Maryland has its own natural beauty, along with a few hidden gems that might surprise you. Here are some things you might not know about Maryland.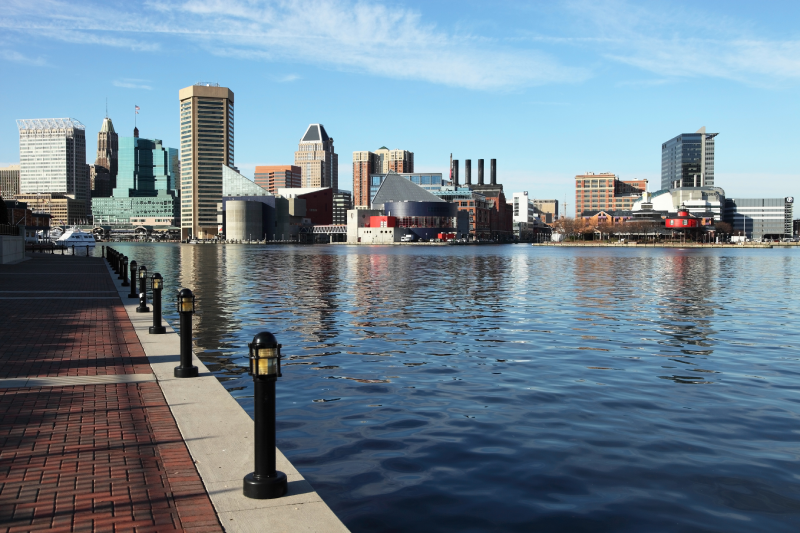 World-Class Healthcare
As you prepare for retirement, one of the primary details you will probably look for in a state is its quality of healthcare. Even if your health needs are minimal now, surprise medical costs in retirement become increasingly common as you get older. That is why you should retire in a state that can easily accommodate changing needs—and Maryland is the perfect place.

Maryland is ranked in the top 12 states for healthcare, and it is ranked fourth in terms of cost. Some of the best hospitals in the nation, including Johns Hopkins Hospital, University of Maryland Medical Center, and Mercy Medical center, are all located in this great state. When you retire in Maryland, you will have excellent, quality care at an affordable price—for the rest of your life. 
Four Beautiful Seasons
Southern states are famous for their year-round warm weather—but they are often unbearably hot in the summer due to their proximity to the equator. In contrast, Maryland has the advantage of four distinct seasons. The east coast is known for its beautiful autumn weather, and as the temperatures drop, the leaves on the trees explode into varying shades of red, orange, and yellow.

Another benefit to Maryland weather is its mild temperatures. Even though retirees get to experience all the beauty of the different seasons, the average summer temperature is 65 degrees, while the average winter temperature is 28 degrees—meaning you will never be too hot or too cold.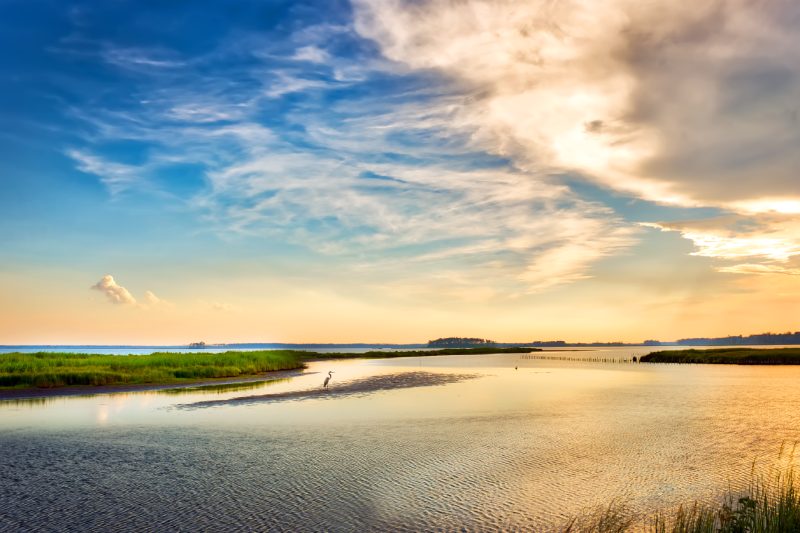 Historical Sites
Our nation's history is built on the east coast, but few realize how many points of interest call Maryland home. For example, the George Peabody Library, built in 1878, has been called the "Cathedral of Books" for its intricate beauty and cavernous design—complete with five tiers of balconies and a 61-foot skylight.

One little-known location in Baltimore is the grave of one of the nation's most infamous villains: John Wilkes Booth. Although his body was buried and exhumed multiple times, you can find him today at his family plot in Green Mount Cemetery. People who visit the grave today leave pennies there to, in some way, honor Lincoln's memory. In Baltimore you can also find the historic Fort McHenry—the location of a key battle in the War of 1812. In fact, it was this battle that inspired Francis Scott Key to write the "Star-Spangled Banner." When you visit the fort today, you can tour its grounds as you learn about its long history.
Nature-Lover's Paradise
Maryland's location provides residents with a variety of natural beauties to explore. When you retire in Maryland, you have access to both the coast and inland parks. If you like the coast, check out Assateague Island National Seashore, a barrier island that stretches for 37 miles and is home to wild horses. You can explore the trails and enjoy the salt-water air—the best of both worlds. Another great state park, located on the Patuxent River, is Greenwell State Park—and you can do everything from kayaking to picnicking, which makes it a great place to take your family when they come for a visit.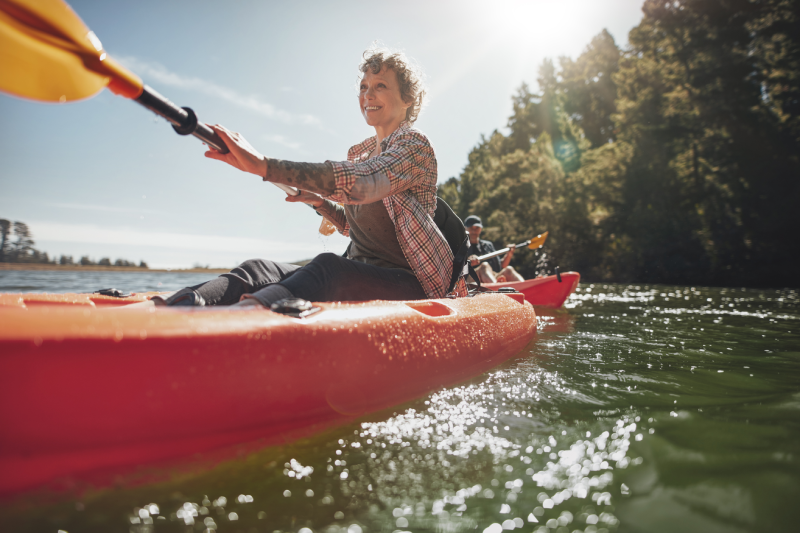 Maryland's Hidden Gems
Even though Maryland might not be the first state you envision when you think about your ideal retirement location, this great state has countless advantages to offer if you're willing to take the leap. For people who love beautiful weather, history trivia, and the great outdoors, Maryland is certainly a hidden gem—plus, who can argue with top-quality healthcare perks?

If all the things you never knew about retiring in Maryland make you want to learn more about your retirement possibilities, we want to help you get to know this state even better. We have five beautiful communities throughout Maryland—and you can schedule a visit to any one of them to find your next home. Your golden years should be the best years of your life, and Maryland offers you plenty of opportunities to seize the day. Contact us to learn more about a Maryland retirement.