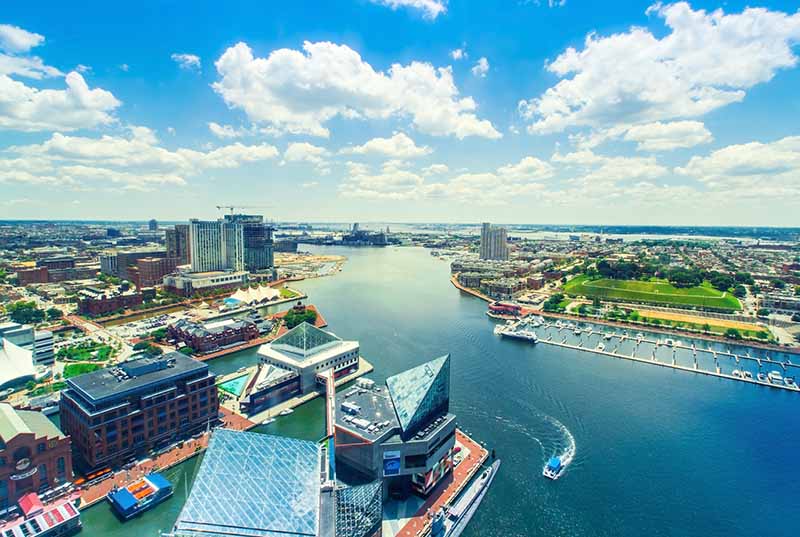 Maryland was one of the 13 original colonies, and still possesses its historic charm. The state has also added to that charm over the last two centuries, and is an ideal destination for anyone considering retirement. This lovely and friendly area stretches from mountainous terrain to sandy beaches, complete with comfortable weather. Learn more about the community, local activities, and hidden treasures this state has to offer.
Maryland Retirees Love to Explore the Great Outdoors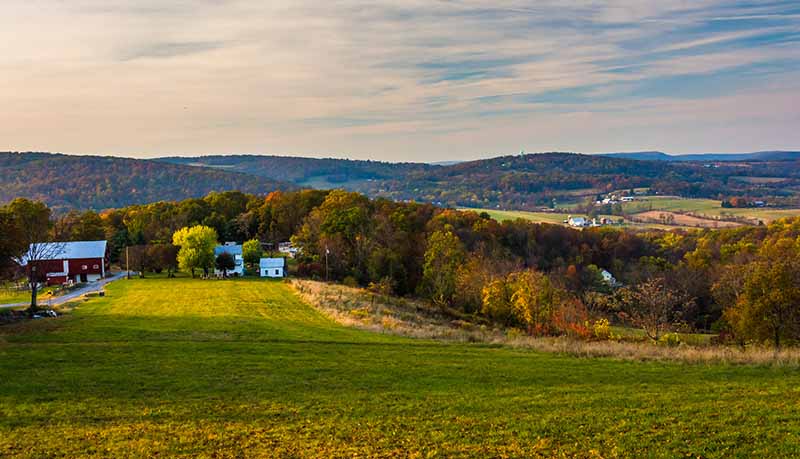 If you're looking to retire to Maryland and love the outdoors, you should know about the state's abundance of outdoor activities and landscapes. The mountainous western part of the state, with Deep Creek Lake and the Wisp Ski Resort, may appeal to outdoor enthusiasts. Swallow Falls State Park is a must for nature lovers, and there are a few waterfalls throughout the area, including a 54-foot waterfall in Muddy Creek Falls. There's also a stretch of the Appalachian Trail Club in Western Maryland that is a favorite among hikers.
An attraction unique to Maryland is Assateague Island National Seashore, with its "wild" horses. According to the National Park Service, these creatures are actually feral animals, meaning that they are descendants of domestic animals that have reverted to a wild state. Whatever you call them, you're certain to agree they are a beautiful sight to behold.
A Thriving Community
Here's a ringing endorsement – Many Americans choose to retire to Maryland! In 2015, 849,571 people 65 and older lived in Maryland, comprising 14.1 percent of the population. This represented a 33.1 percent increase from 2005 to 2015, according to A Profile of Older Americans: 2016, compiled by the U.S. Department of Health and Human Services' Administration on Aging. Public transportation makes it easy to get around, and elder education is a priority.
From the City to the Sand, Maryland Has Something for Everyone
There's something for every retirees in Maryland. Central Maryland, including Frederick, has abundant farmland that's conducive to a more carefree lifestyle. Baltimore, with its proximity to Washington, D.C., is for those who enjoy history and urban life (not to mention waterfront activities with its bustling Inner Harbor. Beach lovers will appreciate the eastern shore (Ocean City is quite popular) and southern part of the state, which are more traditional, with a slower pace. Then there's Annapolis with its marina, naval academy, and charming Chesapeake Bay views.
Mild Weather and Endless Activities
Maryland's official government site lists the state's average annual temperature at 55.1 degrees Fahrenheit. In July, its warmest month, temperatures hover in the mid- to upper 80s. Low temperatures in January, the coldest month, average in the low to mid-20s.
For those who have retired in Maryland on fixed or limited incomes, Maryland offers a variety of activities that are free or at reduced cost: 
Enjoy free admission at the recently opened Harriet Tubman Underground Railroad National Historical Park in Church Creek.

 

Don't miss

Artscape

, the nation's largest free, outdoor arts festival!

 

Admission is free to the Mitchell Gallery at St. John's College in Annapolis. 

 

The

AnnMarie

Sculpture Garden & Arts Center in southern Maryland is handicap accessible; admission for seniors is just $4.

 

Visit

The

Walters Art Museum in and the Baltimore Museum of Art (BMA) Baltimore for free. 

 

The Maryland Institute College of Art also offers a wide range of art-related events that are free and open to the public. 

 

The

Delaplaine

visual arts education center in Frederick is open seven days a week, and admission is free.

 

There's free admission to the Ratner Museum and the visual arts center at Strathmore, both in Bethesda.

 

In Calvert County, visit Bruce "Snake"

Gabrielson's

Surf Art Gallery and Museum at no cost.

 

The Allegany Museum in Cumberland offers free admission.

 

Visit the Maryland Historical Society in Baltimore on the first Thursday of the month, when admission is free.

 

On Wednesdays, head to Easton and visit the Academy Art Museum for free admission.

 

The Washington County Museum of Fine Arts in Hagerstown offers free admission.

 

Adult admission is just $3 to the William

Brish

Planetarium in Hagerstown, with public viewings generally the first and fourth Tuesdays of the month at 5:30 and 7

:00

p.m.

 

Access to the Chesapeake and Ohio Canal National Park in Hagerstown is free, except via the Great Falls Entrance Station.

 

Brookside Gardens in Wheaton offers free admission.

 

Abingdon's Anita C.

Leight

Estuary Center is open to the public.

 

For just $3, seniors can visit the Patuxent River Naval Air Museum in Lexington Park.

 

The previously mentioned Muddy Creek Falls with

its 

54

-foot waterfall is

also only

$3/person for Maryland residents

.

 

North Beach offers free movies on the beach once a month from May to October.

 

$5 will get seniors into the Furnace Town Living Heritage Village in Snow Hill.

 

At the Salisbury Zoo, check out the animals for free!

 
Ready to volunteer? The Enoch Pratt Free Library System always needs volunteers, as does the Baltimore City school system.  
Ready to gamble? Maryland has about a half dozen casinos where you can try your luck at games of chance. 
Who knows, if you retire in Maryland and play your cards right, you could end up in The Maryland Senior Citizens Hall of Fame! Each year, 50 nominees are inducted into the hall of fame. Of those, an elite five receive the coveted GERI award, the geriatric "Nobel Prize" for extraordinary humanitarian community service. 
Have you fallen in love with Maryland already? Are you ready to live by the motto "strong deeds, gentle words?" See photos and read more about our Maryland community.