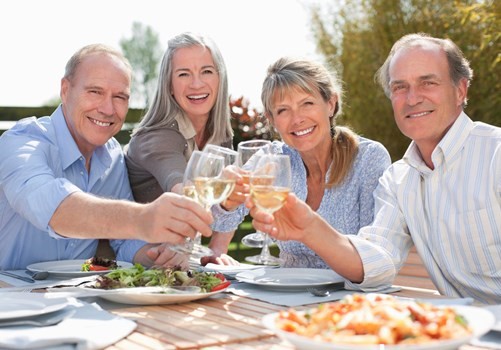 When you've got retirement on your mind, it's as if nothing else matters. Whether you're counting down the last days you have at work or checking your investment portfolio for the best returns, you've got plenty to keep yourself busy. One of the biggest questions to answer, though, is where you want to live during your retirement.
The simple answer may be: in your current house. But is that the plan forever? Let's take a moment to consider what you are eventually going to need, and how that will impact where you live. Your ultimate retirement home needs to tick plenty of boxes. It has to be the kind of place you can see yourself spending lots of time in, and that means everything you want and need has to be close by. It's got to be a pleasant place to live as well, meeting with whatever aesthetic you like, and it's also got to affordable enough where you can enjoy as many leisure activities as you'd like. That's why we think if you've been planning to retire to Sykesville, Maryland, you've already made the best decision possible for your retirement. Here's why.
Sykesville's Got That Small-Town Vibe
Everyone always wants to settle into a nice little place with the perfect small-town aesthetic, don't they? Fair winds, green grass, charming town centers with lovely shops, plenty of friendly folks (but not so many that the place feels crowded or congested). You know — your little corner of paradise. Well, good news: Sykesville has that perfect small-town vibe you're looking for.
This isn't just us whistling Dixie, either. In fact, BudgetTravel.com rated Sykesville, Maryland as the "Coolest Small Town in America" in 2016, beating out some very healthy competition from more well-known towns like Tempe, Arizona and Asbury Park, New Jersey. In fact, Sykesville was such a clear winner that the next runner-up, the town of Pipestone, Minnesota, was twenty points behind!
At 
t
he Same Time, You're Not Isolated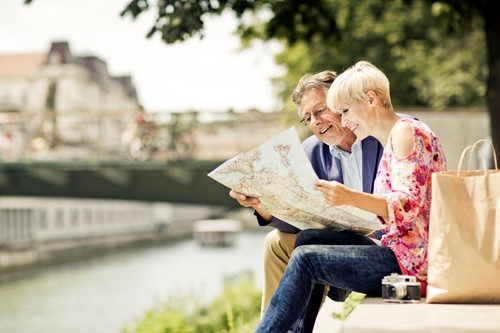 Small town living is great, but at the same time it's hard to say no to the allure of the big city. It's important that you retire in a place that's not so far away from bigger towns and cities and everything that goes with these larger population centers, whether it's shopping, amenities, entertainment, or anything else you're looking for when you're ready for a little adventure.
This is part of why retiring in Sykesville is such a great decision. The town is just half an hour west of Baltimore and all the amenities that such a major city brings to the table. Additionally, Washington DC is just an hour south of Sykesville, leaving it in easy reach for day trips or even long weekends in our nation's capital, one of the biggest social and historical centers in the world. When it comes to cultural attractions and excitement, if you can't find it in Baltimore or in DC, then it's nowhere to be found!
Affordable 
Retirement Living in 
Sykesville
?
As previously referenced, you need your retirement savings to last. Whether you already live in the area or are looking to re-locate, it's important to note the cost of living. The fact is, perfection comes with a price. If you're moving from outside the area, you may experience a slight increase in cost of living. Sperling's Best Places rates Sykesville's cost of living at around 122, with 100 being average for the country. Of course, this is relative to where you're coming from — for example, The New York City weighs in a 187. Nearby Washington, D.C. is 152.
So, if you already live in or near the area, you're already paying the cost of living. If you're moving from outside the area, you need to factor this into your decision, and decide if the cost is justified for the ideal living environment.
The Weather 
Provides All Four Seasons without Terrible Extremes
If you're again already in the area, you know the benefit of Maryland weather. First off, true incarnations of all four seasons, so you can enjoy leaves changes, flowers blooming and a white Christmas. But, we recognize as well as anyone the creaky joints of cold weather and the nuisance of snow. The good news with a Skyesville retirement is that you get the glories of all four seasons without uncomfortable extremes. Summers rarely get as humid as Florida, and winters tend to see eight fewer inches of snow than the U.S. average. Plus, when you move into a retirement community such as Fairhaven, maintenance from weather is handled for you: landscapes maintained, leaves raked, snow shoveled, etc. In our opinion: perfect!
There are Wonderful Retirement Communities in Sykesville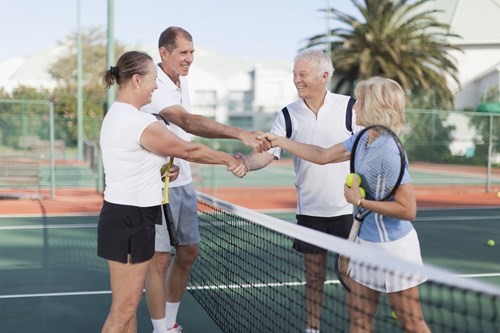 Circling back to our initial discussion of where you intend to live in retirement. We know you likely already own your family home. However, when you find that money could be better spent on hobbies and travel than on home maintenance and utilities and taxes, when you decide you don't need to be spending so much time cleaning such a large house, when you're ready to downsize to a smaller space that's easier on your knees and provides easy access to amenities, you should consider a retirement community.
Retiring in communities such as Fairhaven is great because they provide top-notch amenities such as pools, fitness centers, classes, excursions, fine dining, and even healthcare (Fairhaven is a Continuing Care Retirement Community, meaning should you ever need a higher level of care, it's already baked into your monthly cost). Cottages and villas provide townhouse and single family home experiences, if you still want that level of independence, or you can choose an apartment and be right in the middle of the action. It really is the perfect way to socialize, enjoy your favorite hobbies, and have money left for additional activities like traveling.
The Best of All Worlds
What is there to say about Sykesville that we already haven't? It's got that fantastic small-town feel that is synonymous with peaceful retirement living, it's it's in close proximity to just about every type of amenity and attraction you could ever want, and it's already fast becoming a popular hub for fellow retirees from around the country.
We know how important it is to select a place to retire. You'll be spending lots of time there, after all, and you don't want to have to deal with the hassle and the expense of moving if your choice turns out to not be the best for you. But with the case for a retirement community in Sykesville so crystal clear, you never have to worry that you made the wrong decision!