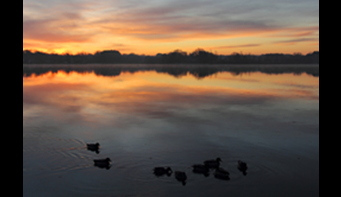 Just 20 miles west of Baltimore and 40 miles north of Washington, DC lies the small town of Sykesville, one of the coolest small towns in America. We're not making that up — it comes right from the horse's mouth of Budget Travel, and they don't mess around when it comes to what's cool and what's not.
But is Sykesville a good place to retire? There may be several myths about retirement in Maryland that we'd like to squash right now. Here's what you really need to know about retirement myths and realities for both the lovely retirement neighborhood of Sykesville and the entire state of Maryland.
Myth: Maryland is Expensive
Some people pass over Maryland as a place to live because they figure it's an expensive state. After all, with a city on the water like Baltimore and being in such close proximity to other major cities like Washington DC, you would think that the cost of living in the state is through the roof. The reality, though, is that Maryland is almost squarely average for cost of living in the United States, according to Sperling's Best Places. Sykesville in particular is close to the Maryland average as well, making it a highly affordable neighborhood as far as cost of living is concerned.
In fact, if you're moving to Sykesville from a more expensive neighborhood like Alexandria, you may even be cutting your living expenses by quite a lot by settling down to retire in this gorgeous Maryland community! You can also save money in more than one way thanks to the nature of Maryland's unique financial landscape: the state doesn't tax Social Security benefits, has a max income rate at 5.75%, and retirees may qualify for up to $29,000 in pension exclusions. Spouses, siblings, and children are also exempt from inheritance tax in Maryland, so you can rest easy knowing your family will be in good hands if you retire here.
Myth: The Weather is Terrible
We know what you're thinking: "Maryland? A Mid-Atlantic State? Cold and wet? I don't want to be digging out from six feet of snow every week in winter. No thanks!" You know what? That's valid. If you're someone who absolutely hates cold, damp weather because it makes your joints ache or you just can't stand being chilly, we get you. We also have to tell you that as a Mid-Atlantic state, Maryland doesn't get nearly as cold as you might think!
In fact, if you're afraid you'll get subzero weather regularly, rejoice: according to Weather Spark, the cold season lasts only 3.2 months, with average daily high temperatures that do fall below 49°F, yes, but not by much — the coldest day of the year has an average low of 26°F with a high of 40°F. Additionally, the neighborhood averages just 20 inches of snow over the course of a typical year, which is a good amount less than the U.S. average of 28 inches. In other words, if you love having four seasons so you can enjoy a picturesque fall and a white Christmas, but don't want to live in a winter wonderland for six months of the year, Sykesville is your ideal location!
Plus, let's not forget that if you move to a Continuing Care Retirement Community (CCRC) such as Fairhaven, leaf pickup and snow removal is handled for you.
Myth: Access to Medical Care is Sparse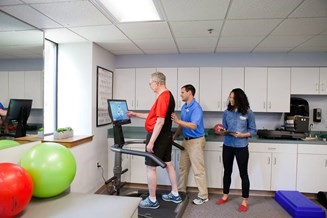 There is absolutely zero reason to have any reservations when it comes to healthcare as you age in Maryland. Despite this retirement myth, the reality is that Maryland's hospitals are some of the best in the country. Internationally renowned Johns Hopkins, a legendary teaching hospital famous for producing some of the most brilliant medical minds you'll find anywhere, makes its home in Maryland, after all.
In fact, there are even some excellent hospitals and medical centers either in or near Sykesville, thanks to both Montgomery Hospital and Springfield Hospital Center, as well as several medical centers for regular checkups and urgent care, all in town and easily accessible. This is great news for anyone who has medical concerns going into retirement, and there's even better news for Fairhaven residents — with a Type A Life Care contract, you can receive top-notch medical care right within your retirement community, for no increase in cost just because of an increased medical need.
Myth: Sykesville Is Boring
Never let anyone tell you this charming community is boring. Yes, Sykesville is a small town with plenty of peace and quiet, but it also has a spectacular main street with exactly the types of shops and dining you'd expect, not to mention a variety of parks including the oldest developed park in the country, and a 300-acre lake perfect for boating and fishing. Did we mention a fascinating connection to railroad history that lives in nearly every corner of town?
Plus, whenever you're in the mood for big city adventuring, you're 20 miles from Baltimore and 40 from Washington DC. That means proximity to major cities along with gorgeous, tree-lined residential streets. Could it get any better than that? A true hidden gem, providing easy access to excitement while offering you a true haven for when you simply want to relax!
Understanding Retirement Myths and Realities
It should be clear as crystal that the fix is in when it comes to retiring in Maryland. Don't believe the retirement rumors and myths: the Old Line State is one of the most ideal retirement destinations in the union, thanks to fantastic weather, excellent financial benefits, and top-rate medical care that you can't get anywhere else. On top of that, the cute little neighborhood of Sykesville, thanks to its perfect location, is one of the best places to retire in the entire state. In fact, we dare you to think of a reason not to retire in Sykesville! It's certainly not the communities — Fairhaven is a creativity haven that must be seen to be believed.