When retirees or soon-to-be retirees begin talking about where they want to hang up their hats, retiring to Florida is one of the most appealing options for its sunshine, beaches and carefree lifestyle. But did you know that retirement living in Florida can also be very friendly to the wallet?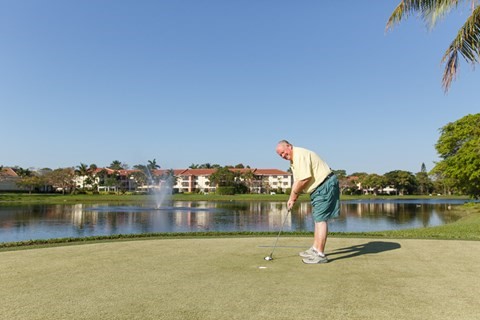 Before we get into the financials, let's talk a little more about the obvious: The benefits of retiring in Florida are many for seniors. Its climate is certainly near the top. They don't call it "The Sunshine State" for nothing. The (mostly) pleasant weather aside, it's also a state known to have the most golf courses per capita in the nation. Need a buddy to do all that golfing with? Florida also has the highest percentage of people aged 65 and over of any state.
Also important to seniors is the tremendous number of healthcare options available in Florida. The entire state is peppered with providers, both well-known hospital brands like the Cleveland Clinic in Weston and the Mayo Clinic in Jacksonville, as well as highly ranked hospitals like the University of Miami-Jackson Memorial Medical Center and Tampa General Hospital. The benefit of all these medical providers goes above and beyond simply having numerous options; because of the competition, the quality of health care in the state benefits in a great way.
Now, let's get into the important stuff: Protecting your precious finances.
Financial Advantages of Retiring to Florida
Florida is known for its low taxes, and more specifically, having no state income tax. This means that Social Security retirement benefits, pension income and income from IRAs or a 401(k) are all untaxed. Florida also has no estate or inheritance tax, and property and sales tax rates are close to the national averages.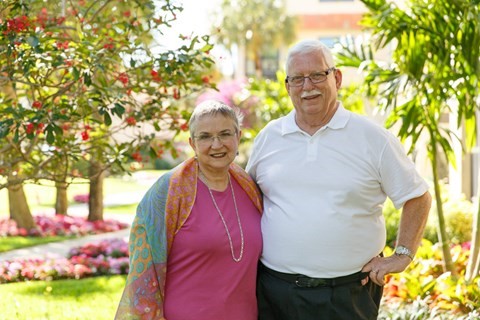 According to a 2016 study by Kiplinger, the median property tax on homes is slightly below the national average. Plus, residents are eligible for a homestead exemption of as much as $50,000. Some city and county governments give residents age 65 and older who meet certain income limits an additional homestead exemption of as much as $50,000.
Another benefit of Florida retirement? The Sunshine State also boasts one of the highest number of continuing care retirement communities – or CCRCs – in the nation. CCRCs can help secure your finances by securing your future healthcare needs. Those with life care plans actually prepay tomorrow's healthcare in today's dollars, freeing you to enjoy life today more freely without those burdens. Learn more about retiring in a Florida Acts community.
With the numerous benefits and advantages of retiring in Florida, it's easy to see why the state has been such a popular retirement destination for a long time.