The sunshine state is one of the most popular retirement destinations for people who want to live out their golden years enjoying beautiful weather, beachside walks, and quality entertainment. But there's a lot of ground to cover between the panhandle and the southern coast—and it's easy to wonder where the best places are to retire in Florida.
Take a look at a few of the activities and opportunities in our favorite Florida locations. You might even find one that will convince you to make Florida your next home.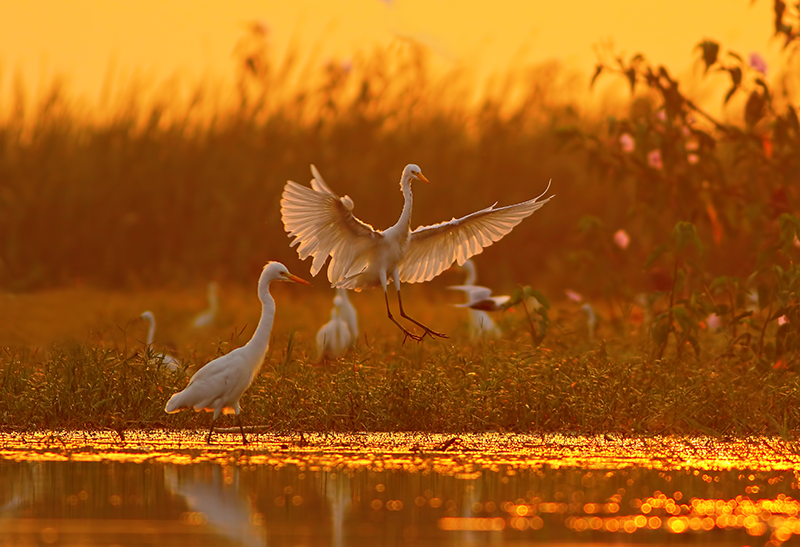 Staying Active and Enjoying Nature
With its year-round mild weather, Florida has an abundance of nature and wildlife to learn about and explore. One of the main reasons people to move to the lovely sunshine state is for its beautiful beaches, and the Gulf Islands National Seashore in Pensacola doesn't disappoint. In fact, it's even been named by USA Today as the readers' choice of "Florida's Best Beach," thanks to its beautiful white sand. As you explore the shoreline, you'll also get to spend time with some of the creatures that call Pensacola home—from dolphins to blue herons to sea turtles. Spending a day (or three) at the beach is a perfect way to enjoy your retirement!
If you want to see even more Florida wildlife, visit the Gumbo Limbo Nature Center in Boca Raton. You can explore its beautiful aquariums, enjoy its butterfly garden, or check out its turtle rehabilitation facility. The 20-acre nature center is devoted to education and research, and all kinds of plants and animals call it home. If you're looking for an escape from day-to-day life, the Gumbo Limbo Nature Center is the perfect getaway for an experience that is both relaxing and educational.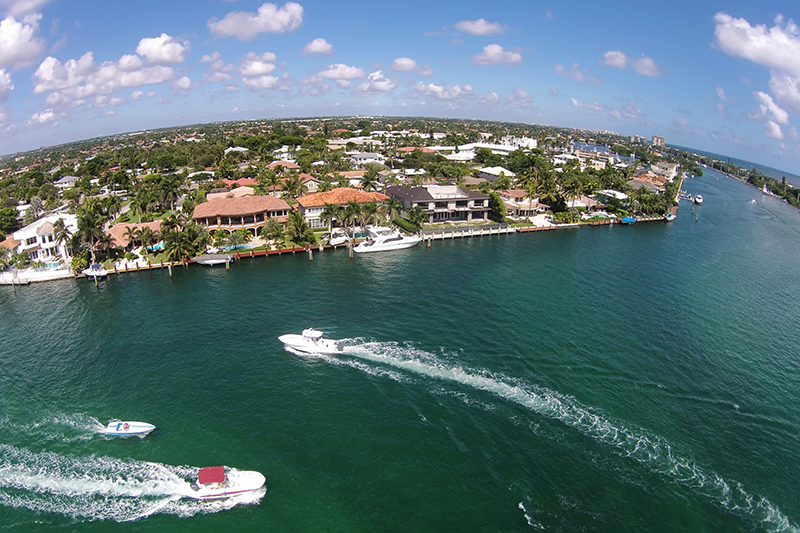 Exploring Museums and Attractions
Whether you want to go shopping or explore a museum, one of the best places to visit in Florida is Mizner Park in Boca Raton. The park is home to a variety of department stores and boutiques for avid shoppers—but for less excited shoppers, it's also home to a movie theater, plenty of dining selections, and an amphitheater. The amphitheater is a local favorite in the summer, when it hosts special events and occasional free concerts. If you prefer to explore museums instead of department stores, the Boca Raton Museum of Art is also located in Mizner Park, and its exhibits include everything from photography to pre-Colombian art. It's a great way to escape the Florida heat and appreciate artists from all over the world.
To visit a more unique, unconventional museum, look no further than Vero Beach, Florida. Here you'll find the Old Vero Beach Train Station and Museum, where you can learn the history of the local train station built in the late 1800s. You'll get a window into day-to-day life in Vero Beach in 60s, away from all the tourist-heavy locations like Orlando and Miami. It's a perfect opportunity to go back in time—and maybe take your kids and grandkids with you when they come to visit!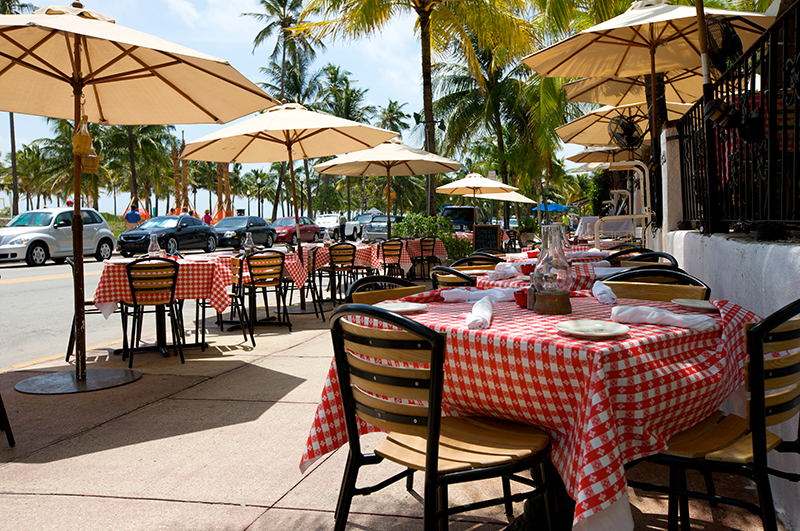 Eating the Best Food
Retiring in Florida wouldn't be complete if you didn't have great restaurants in your area. Luckily, there are plenty of local favorites in every popular retirement city—but none stand out more than Pensacola and Vero Beach.
The Global Grill in Pensacola offers "a five-star dining experience in a more relaxed atmosphere." The restaurant specializes in tapas, and it boasts an award-winning, talented chef who will provide a meal that delights your taste buds. The menu is prepared with fresh, local ingredients—and you'll want to try something new every time you visit!
In Vero Beach, you can visit the Citron Bistro for a classic Florida experience. You have the option of indoor and outdoor dining, and the restaurant atmosphere is quaint and cozy. One of the best parts—especially if you have company in town—is that you can make reservations for brunch, lunch, and dinner, which means you can guarantee yourself a delicious dining experience at any time of day!
Finding Your Florida Home
Choosing the best place to retire in Florida might be difficult—but it all comes down to how you want to spend your time. Do you want to be close to all the culture and entertainment of a city? Or would you prefer relaxing evening walks on the beach? Maybe you want to do both!
There's an Acts Retirement-Life community in each one of the cities mentioned above—and we'd love to walk through the retirement process with you to make sure you get the most out of your decision. If you're looking for the best place to retire in Florida, contact us to schedule a visit.