If you're looking for continuing care retirement communities in Boca Raton, Florida, you've come to the right place. But what is there to do in Boca Raton? Besides the great weather and tax benefits, why do so many retirees call Boca Raton home? Read below to find out.
---
Our Retirement Homes in the Boca Raton Area
23315 Blue Water Cir, Boca Raton, FL 33433

Located in Boca Raton, Edgewater at Boca Pointe offers resort-like amenities, fishing lakes, swimming pools, and so much more.

6045 Verde Trail S, Boca Raton, FL 33433

A Boca Raton community resort for older adults with lots of amenities, plus easy access to the beach. Not to mention all the shopping and culture that Boca Raton has to offer.
---
Benefits of Retiring in Boca Raton 
We all know that Boca Raton is incredibly popular as a vacation spot and as a retirement destination. But what is it that sets Boca Raton apart? Furthermore, what sets Acts continuing care retirement communities in Boca apart from other senior homes? Well for one, Acts offers Type A Life Care contract. That means you get to enjoy easy-going senior living in the retirement home of your dreams. And Boca Raton has so many great benefits for retirees:
Retiring with Peace of Mind
So why should you retire at one of our Boca Raton communities? Learn about Acts lifelong healthcare at a dependable rate.
Points of Interest and Local Landmarks for Boca Raton Retirees
What is it that makes Boca Raton one of the most popular retirement destinations in the United States? Whether it be the world class outdoor activities or the world class golf courses, there's something for everyone who enjoys the sun.  But don't just take our word for it – see our interactive map below to learn about activities and landmarks near our two Boca Raton retirement communities:
Highlights
Beaches: Boca Raton has two miles of beaches, as well as several parks, boardwalks, and more.
Golf: Boca Raton is home to some of the greatest golf courses in the country, many of which are very close to our two retirement communities.
Water Activities: Want to go sailing? Fishing? Jet skiing? Boca Raton has it all!
Why Retire in Boca Raton?
Amazing Weather: Ready to leave behind the cold and snowy winters? Boca Raton has got great weather year-round! No more shoveling snow or dealing with plummeting temperatures.

Theme Parks: Orlando is within driving distance to The Happiest Place on Earth. That means you can easily take a day trip to Disney World – with or without the grandkids!

Plenty of Flights: Because Florida is such a popular tourist destination, it means that there are plenty of options for flights in and out of the Sunshine state. Great for when family comes to visit.
Acts Network of Retirement Communities 
Are you currently living in one of our Acts communities throughout the United States but would like to visit Boca Raton? Well you're in luck! Because Acts residents can enjoy the amenities of all 26 of our campuses throughout the country. It's just another one of the fantastic benefits of living at Acts.
---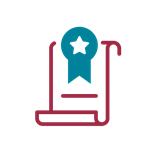 Acts has a commitment to excellence by continually evaluating its processes through external and internal processes. Acts' financial performance is regularly reviewed by Fitch ratings, the organization maintains an ethics trust accreditation, and regularly completes resident surveys.