Many people dream of spending their golden years in one of the many senior living communities in South Florida. It's pretty obvious why – the great weather, plentiful outdoor activities, and senior-friendly tax breaks make the Sunshine State an ideal place for active retirees.
---
Our Senior Living Communities in South Florida
23315 Blue Water Cir, Boca Raton, FL 33433

Located in Boca Raton, Edgewater at Boca Pointe offers resort-like amenities, fishing lakes, swimming pools, and so much more.

6045 Verde Trail S, Boca Raton, FL 33433

A Boca Raton community resort for older adults with lots of amenities, plus easy access to the beach. Not to mention all the shopping and culture that Boca Raton has to offer.

2250 Indian Creek Blvd W, Vero Beach, FL 32966

This 100-acre gated retirement community in Vero Beach is 10 miles from the beach and offers its own lakes, gardens, and outdoor recreational areas.
---
Some of the Benefits of Retiring in South Florida
Clearly there are many great amenities available at South Florida retirement communities, but what are some of the overall benefits of retiring in Southern FL in general?
Get Peace of Mind in South Florida
When you move to one of the Acts senior living communities in South Florida, you gain the peace of mind of health care that won't increase in cost just because your level of need increases. See the video below for additional information.
Points of Interest and Local Landmarks for Seniors Living in South Florida
Use our interactive map below to learn about some of the nearby amenities in South Florida. And see the location of our retirement communities.
Highlights
Outdoor Activities: Golf courses, beaches, amusement parks, outdoor shopping malls, water sports – Florida is fantastic for seniors who love spending time outdoors.
Beaches: Florida has a total coastline of 1,197 miles. And several beach spots are within a few minutes of our retirement communities.
Great Weather: You really can't say enough about the great weather in South Florida. The average temperature in February is 61 degrees!
Reasons to Retire in South Florida
Popular with Retirees: Since Florida is so popular with retirees, you'll be able to meet many other people and new friends your age.

Everyone Will Want to Visit: One thing you'll notice about moving to Florida is that everyone will want to come visit you!

Active Lifestyle: Weather you like the easy access to cities like Orlando, Boca Raton, and Miami, or prefer to spend your days hiking, on the boat, or at the beach, Florida is perfect for active seniors.

Tax-Friendly: Because there is no state income tax, Social Security benefits and pension incomes are not taxed.
Acts Network of Retirement Communities
If you live in an Acts South Florida retirement community, you can visit one of our communities in Pennsylvania, Georgia, New Jersey, or anywhere else on the Eastern Seaboard. One of the perks of being an Acts resident is that you can visit any of our 26 other campuses throughout the country. It's a great way to visit family.
---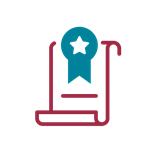 Acts has a commitment to excellence by continually evaluating its processes through external and internal processes. Acts' financial performance is regularly reviewed by Fitch ratings, the organization maintains an ethics trust accreditation, and Acts regularly completes resident surveys.