Florida is one of the most popular retirement locations for Americans. Its sandy beaches, beautiful weather, and tempting dining options make it hard to pass up. But it's difficult to make a decision without knowing the financial details, and one of the questions potential retirees ask is, "How much money do you need to retire in Florida?"
Over the past few decades, Florida has become a prime retirement location for senior adults. In fact, by 2030, Florida is expected to have a population of 23.9 million—with 6 million being age 65 or older. If you retire in Florida, you can expect to be accommodated, because a lot of amenities will be geared specifically toward retirees. As a Florida resident, you also won't have to pay a state income tax, which is a nice bonus for your budget.
The Sunshine State has often been called the best place to retire in the United States—but, despite the aforementioned tax benefits, all that beauty comes at a price. Fortunately, it doesn't have to be outrageously expensive. The cost of a Florida retirement depends on a few different factors, like the town you retire in and the type of place you want to live.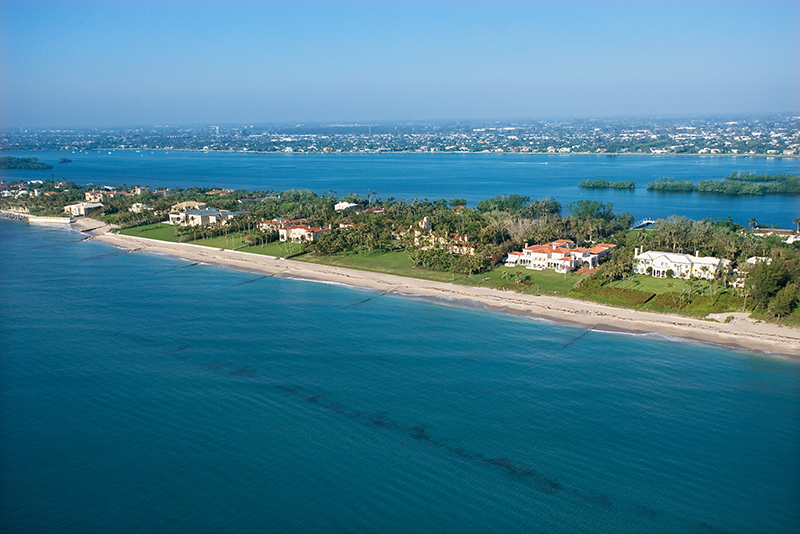 Choosing a Location
Not surprisingly, the city where you want to spend your retirement has a huge impact on the cost of your retirement. For example, Boca Raton, which is one of the most beautiful retirement locations in Florida, is more expensive than some other locations. One estimate showed that the median price of a home in Boca Raton is about $350,000—but the culture, attractions, and other opportunities in Boca Raton make the expenses well worth it.
Vero Beach is also a commonly mentioned location when discussing Florida's best places to retire. This city, which has just recently begun gaining popularity for retirees, offers a rich history of beautiful museums and a variety of dining options for any kind of budget—which means you can choose how much you spend on this part of your retirement. The median home value in Vero Beach is around $200,000.
If the first two averages still seem a little high, there are plenty of other locations in Florida that offer relaxing retirement opportunities at an affordable price. For example, Pensacola is a popular location for retirees as well—and the cost of living there is notably more affordable than the average retirement location. The average home's cost is approximately $133,000. Pensacola is home to some beautiful beaches and delicious restaurants, making it a great place to spend your golden years.
Housing Decisions
As you can see, the cost of buying a home in Florida is one of the greatest expenses. Most retirees spend the bulk of their money on purchasing a home and paying their mortgage. In fact, according to Mari Adam, a certified financial planner,  "If the budget is in trouble, it's because of housing." Mortgage payments are just one item on a list of utilities, maintenance costs, and homeowner's insurance.
Owning a home in Florida is no small task, especially when you consider that Florida is the most expensive state in the U.S. for homeowner's insurance. Add the growing home-ownership costs to the list of expenses like healthcare, housing, transportation, groceries, and travel expenses, and it might start to seem overwhelming.
However, it's important to remember that you don't have to buy a home in Florida to retire in Florida. Senior living communities are an excellent alternative to purchasing a home, and though residents often pay a monthly fee, there are significantly more amenities available within a community. For example, you wouldn't need to buy as many groceries or pay for home upkeep because food and maintenance are a part of the facility. As you approach your golden years, you can skip one of the biggest costs of retiring in Florida by choosing a senior living community instead of a new house.
No Two Retirees are the Same
While it's easy to make estimates on how much money the average person needs to retire in Florida, there's no need to panic at large numbers. Regardless of the size of your nest egg, you have plenty of freedom in choosing where to retire. Every retiree is different, with different interests and different needs. Because of this, your cost of retirement might be lower or higher than the average.
Ultimately, it's important to talk to someone who can help you walk through the intensive details of retirement. If you're not sure how much you'll need to save or where to go for affordable living, our staff at Acts Retirement-Life Communities would love to talk to you. We'll work through your retirement process together—to make sure you're not overwhelmed. Want more info? Choose a community now to see pricing information.