Florida is one of the most popular retirement states—and the main reasons are pretty obvious. The weather is warm all year round; the ocean is beautiful and easily accessible; the taxes are favorable for retirees. All these facts about Florida make it very appealing for people who are approaching retirement, but there is so much more you should know about this unique state. In fact, the things you never knew about Florida might make you even more excited to start planning your retirement.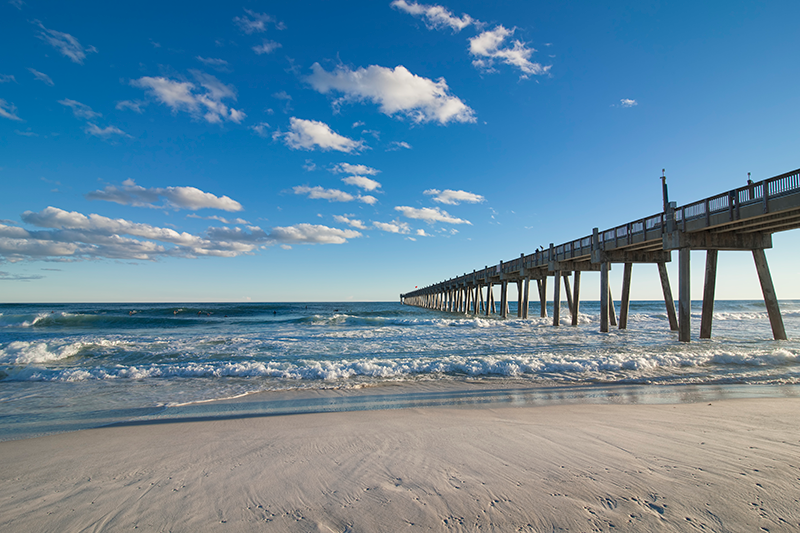 It's Bigger Than You Think
Going to the beach is a main draw of retiring in Florida. Who doesn't love morning walks through the sand and admiring beautiful shells when the tide is low? But there is more to Florida than just the beaches. In fact, Florida itself spans over 65,000 square miles. This means you have plenty of areas to explore, and you can choose to retire anywhere from the Gulf of Mexico to the Atlantic Ocean. Every unique region of Florida is so different, and there are plenty of factors to consider.
While it is impossible to describe all the locations in Florida, we can cover a few highlights. Pensacola, Florida is located on the panhandle of the state, which means it is home to some beautiful beaches close to the Gulf—and weather is a bit cooler, which is especially nice in the summer. On the other hand, Vero Beach, Florida and Boca Raton, Florida are both on the eastern coast of the state, close to the Atlantic Ocean. Boca Raton is a particularly popular retirement destination, especially because of its blossoming culture. You can also visit places farther inland, such as Orlando or Gainesville.
Cost-of-Living Pros
With the constant tourism and the influx of retirees, you might expect Florida to be outrageously expensive. However, that is not always the case. While some of the more touristy areas probably have higher prices, the overall cost-of-living in Florida is actually very similar to the national average. Since Florida also has no state income tax, it is much easier than you think to get the most out of your money. When it comes to choosing a location in Florida, there are a lot of places to retire where you can experience both comfort and affordability. For example, retirees in Pensacola need only about $40,000 per year to live—which is almost $20,000 less than the average median income in the United States. In Vero Beach, the median household income is around $37,000, another surprisingly low figure in comparison the national average.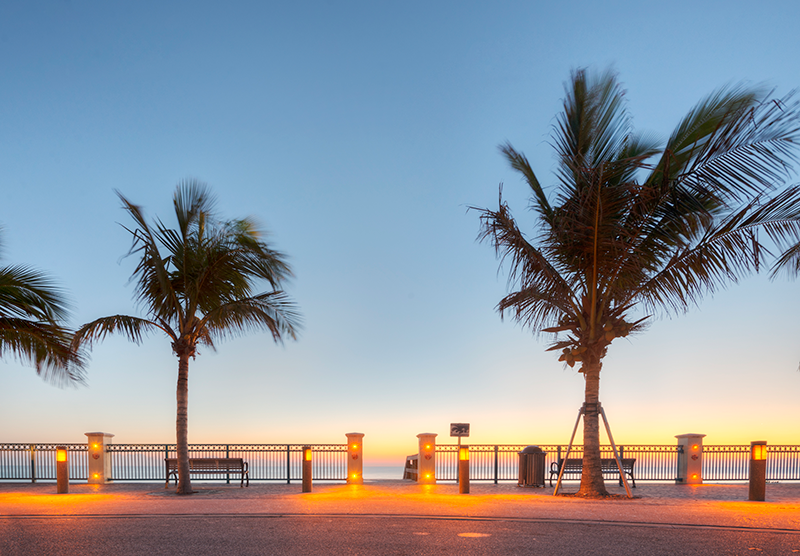 Travel Opportunities
Aside from all the travel opportunities within Florida, retirees also have access to worldwide travel opportunities. Florida is home to several international airports, which means you can easily plan flights anywhere in the world. If you want to spend your retirement investing in new cultural experiences, retiring in Florida is a great choice. There are thirteen international airports in the state, located in Fort Myers, Tampa, Miami, Fort Lauderdale, West Palm Beach, Daytona, Key West, Melbourne, Orlando, Sarasota, St. Petersburg, and Jacksonville. With this many airports, you'll also have no trouble planning flights home to visit family and friends—and inviting your family and friends to visit you!
You'll Need Umbrellas—But Not for Rain
The Florida sunshine is bright and beautiful, which means you will have plenty of time to get tan and relax. However, the sun is most damaging from 10:00 a.m. to 4:00 p.m., so you will need to make sure you take a lot of sunscreen with you when you go to the pool or the beach. As incredible as the warm weather is, it is important to take necessary precautions to avoid sunburn, premature wrinkles, and even skin cancer.
One of the most recommended protection methods against the sun is to use a beach umbrella. While you might not need your umbrellas for rain, you should definitely consider investing in one that you can take with you to the beach. When you set up by the ocean, you'll be able to blissfully enjoy a day in the warm weather—without worrying about the sun's damaging rays.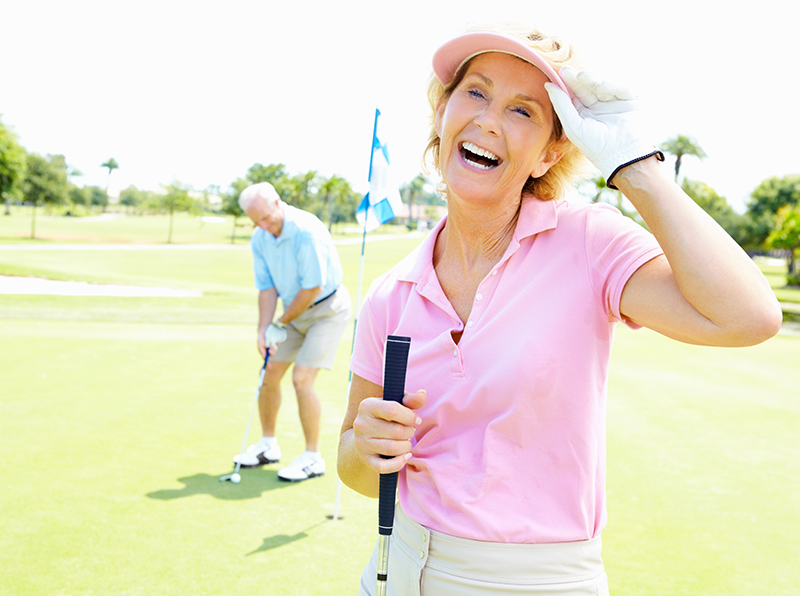 Retiring in Florida
When you have so many opportunities, choosing the best retirement location can be overwhelming and even stressful. Do you know what is most important to you? How do you envision your retirement? If you like beautiful sunshine, low taxes, and plenty of travel opportunities, Florida might be the perfect place for you. Some of the most surprising details are also some of the most appealing.
If all the things you never knew about retiring in Florida make you want to learn more, discover more about the state and our communities located there.