Florida is an ideal retirement location for a variety of reasons—from the warm weather to the tax breaks. Senior living communities in Palm Beach County, Florida provide retirees with access to nearby beautiful beaches, popular country clubs, and entertaining attractions. If you want a lifestyle that balances adventure and exploration with leisure and relaxation, Florida is the ideal place. Hundreds of people retire there every year—especially to Palm Beach County.
If you're looking for retirement communities in Palm Beach County, FL, you might not know where to start. There are countless options available to you—but if you want to be in an ideal location for shopping, golf, and entertainment, consider one of the two Acts communities in the area.
---
Our Retirement Communities in Palm Beach County, Florida
23315 Blue Water Cir, Boca Raton, FL 33433

Located in Boca Raton, Edgewater at Boca Pointe offers resort-like amenities, fishing lakes, swimming pools, and so much more.

6045 Verde Trail S, Boca Raton, FL 33433

A Boca Raton community resort for older adults with lots of amenities, plus easy access to the beach. Not to mention all the shopping and culture that Boca Raton has to offer.
---
What are the Benefits of Living in Palm Beach County, Florida?
Out of all the potential locations for retirement, what makes Palm Beach County the place to be? You'll love the benefits of Palm Beach County, especially since it is a great choice for retirees. Read on to learn more.
Get Peace of Mind When You Retire in Palm Beach County
When you're a resident of an Acts Palm Beach County retirement community, you get to relax knowing healthcare costs won't increase as your level of need increases. Check out the video below to see more information.
Points of Interest and Local Landmarks for Senior Living in Palm Beach County
Find out more about Palm Beach County amenities and attractions by exploring our interactive map below.
Highlights
Living in Palm Beach County is sure to keep you busy every day of your retirement. Take a look at a few of the most popular highlights that come with living there:
Outdoor Activities: Because Florida is such a popular travel location, there is no shortage of outdoor activities. Whether you're golfing at one of the many local courses, exploring the trails of an expansive park, or walking along the beach to spot wildlife and collect shells, Palm Beach County will keep you busy all year long.
Shopping Opportunities: If you're looking for major shopping centers, Palm Beach County won't disappoint—but there are also plenty of cute boutiques for you to check out, too. Places like Town Center at Boca Raton, Mizner Park, The Gardens Mall, and Boynton Beach Mall will give you your retail fill for the day. You can find some of the most well-known brands in the country and some local hidden gems, all within miles of each other.
Unique Cuisines of All Kinds: Palm Beach County is paradise for "foodies." Not only do you get the freshest seafood at the local restaurants, but you can also find international cuisines such as Italian, Japanese, Chinese, and even Greek. Florida offers you a unique combination of southern homestyle cooking and delicious ethnic experiences.
Reasons to Retire in Palm Beach County
Active Adult Communities: After years of owning your own home, it's probably a relief to get a break from that responsibility. Palm Beach County has a variety of well-run, beautiful communities—which means that you'll be taking advantage of more free time in your retirement and meeting plenty of other retirees who are ready to do the same thing!

Warm Winter Weather: Especially if you like to stay active, the winter can be a rough time. Luckily, in Palm Beach County, the average January temperature is in the mid-60s, which is still easily warm enough to spend the day outside. You can stay active year-round by playing golf, visiting nature preserves, or even picking up a new sport.

Quality Medical Access: Since West Palm Beach County is such an ideal location for retirees, the area has also cultivated a great healthcare system. No matter where you retire, you're likely to have easy access to a nearby hospital. For example, in Boca Raton there are two hospitals: Boca Raton Community Hospital and West Boca Medical Center.

Favorable State Tax Laws: Florida is considered one of the most tax-friendly states for retirees. When you retire in West Palm Beach County, you'll be free of the burden of state income taxes, which means your money will stretch even farther.
Acts Network of Retirement Communities 
Want to visit other Acts communities for free? When you live at one of our two Palm Beach retirement communities, you get free access 26 of our campuses throughout the country.
---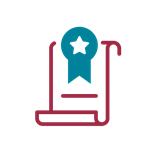 Acts has a commitment to excellence by continually evaluating its processes through external and internal processes. Acts' financial performance is regularly reviewed by Fitch ratings, the organization maintains an ethics trust accreditation, and Acts regularly completes resident surveys.