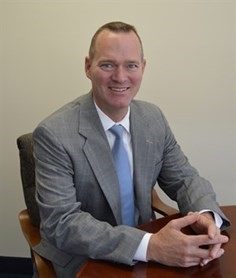 ACTS Retirement-Life Communities, Inc. recently announced the appointment of George R. Bryan as the Southeast Regional Vice President. ACTS' Southeast Region consists of six continuing care retirement communities that offer a continuum of independent living, assisted living and skilled nursing care. Bryan will be directly in charge of overall daily operational responsibilities of the six communities and oversee of the Southeast Regional Office
Bryan joined ACTS in 1994, serving in various roles within the organization; most recently as campus executive director of Indian River Estates in Vero Beach. Under his direction he orchestrated the transition from two completely separate communities to the campus model of operations in place today at Indian River. In doing so the property achieved both operational efficiencies and enhanced resident satisfaction.
Bryan is licensed as a Nursing Home Administrator in Florida and Pennsylvania. He holds a Bachelor's in Health Service Administration from the University of Central Florida and a Master's from Florida Atlantic University. He serves as an At Large Trustee Board Member as well as a member of the CCRC Public Policy and Membership Committee of LeadingAge Florida.
Headquartered in suburban Philadelphia, ACTS Retirement-Life Communities, Inc., is one of the nation's premier senior living organizations serving approximately 8,500 seniors and employing 6,200 people. ACTS currently owns and manages 23 not-for-profit continuing care retirement communities (CCRCs) in Pennsylvania, Delaware, Maryland, North and South Carolina, Georgia, Alabama and Florida. For more information please call the Southeast Regional Office at 561.362.8377 or visit ACTSretirement.org.