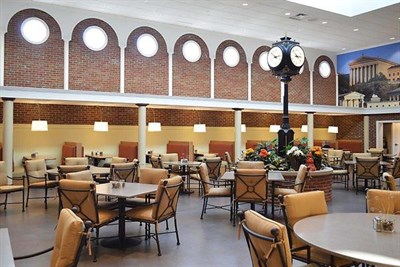 ACTS Retirement-Life Communities plans to invest $300 million over the next three years to renovate many of its properties as a way to compete against other firms providing similar offerings to the aging population and attract the next big group of retirees: baby boomers.
In general, some of the renovations include casual dining bistros, expanded fitness centers and, in addition to larger apartments, it will also offer residents single-family houses to appeal to a "younger generation of seniors."
Locally, the nonprofit owner and operator of continuing-care retirement communities expects to spend $120 million making upgrades to eight of its properties in Bucks, Delaware and Montgomery counties. For example, it will invest about $40 million in Granite Farms Estates in Media, Pa., putting in a new café, fitness center, heated indoor pool and larger apartments.
"The next wave of seniors who will be moving into our communities have different expectations not just in activities they prefer but how they want to live," said Mark Vanderbeck, ACTS CEO, in a statement. "The retirement communities that will thrive in the future will offer greater choice, flexibility, and customization that the next generation of retirees will demand."
Vanderbeck and Gerald T. Grant, president and chief operating officer, spoke to PBJ.com last fall about the challenges the West Point, Pa., nonprofit faces and where it was headed.
You can also read the blog on Philadelphia Business Journal's webiste here.