Fairhaven, an Acts Retirement community in Sykesville, MD, is looking forward as it enters a new era in its epic history, including rolling out a bold vision for the future of its campus with a host of new amenities and social spaces.
Fairhaven will also revitalize its site layout, offering more parking for residents and guests, as well as easier access to the main clubhouse, and outdoor green spaces to accentuate the beauty of its location.
Plus, new contract options bring even more flexibility in financial options to the table, while maintaining the security and services well-known in Acts Retirement-Life Communities. Read on to learn more.
Immerse Yourself in the Fairhaven of Tomorrow!
Or Watch a Video that Takes a Look at all the Upgraded Spaces
Discover the Lifestyle at Fairhaven
Catch a glimpse at renderings and proposed changes coming to Fairhaven, one of our premier Maryland continuing care retirement communities.
Set on a beautiful and scenic 300-acre wooded property in Sykesville, Fairhaven has been a pillar in the Carroll County community for over 35 years. Fairhaven began through a generous donation of land by Frank and Viola Beasman, the owners of Fairhaven Farms. As you hike and walk the wooded nature and campus trails, you'll see why this Sykesville senior living community is designated as a bird sanctuary by the Maryland Ornithological Society.
The campus's location is convenient to both downtown Baltimore and historic Washington, D.C. If the larger cities don't appeal to you, Fairhaven is just minutes from historic downtown Sykesville and Ellicott City, which offer local shopping and restaurants. Sykesville was even a past winner of Budget Travel Magazine's "Coolest Small Town!"
New Cottage Floor Plans to Meet Today's Retirement Expectations
The cottages at Fairhaven are being completely reimagined, with brand new, modern floor plan layouts for these single-level homes, plus access to a host of life-enhancing activities and opportunities in our community spaces. Floor plan options include one-bedroom, two-bedroom, and two-bedrooms with a den.
Fairhaven's new cottage floor plans offer ideal options for those who are seeking the ultimate independence in retirement. Situated adjacent to the campus' central building, residents of our cottages will enjoy the freedom and convenience of modern residences located close to so much that the Fairhaven campus and greater Sykesville area has to offer.
Plus, residents receive the protection of Acts Life Care in the event that future long-term health care services are ever needed.
The reimagining of our cottage floor plans and the greater campus improvements will ensure modern luxuries come standard for today's discerning retiree.
Renderings and proposed drawings are for illustrative purposes only. Final concepts and finishes may vary.
Pricing Options to Meet Individual Goals, Preferences and Budget
To fit your individual goals, preferences, and budget, Fairhaven offers a variety of affordable financial options that are designed to accommodate your income, asset and insurance situation.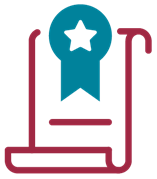 To offer even more flexibility, Fairhaven recently added an additional option to its contract selection. The "Acts Balanced Plan" offers lower entrance fees and works well for those who have long-term care insurance.
"I love the addition Balanced Plan contract at Fairhaven," said Janine Hume, sales manager at Fairhaven. "I think it completes a full-circle of diverse financial options for my clients to choose from."
Learn more about our five contract options by completing our form to request a complete pricing and information kit.
The Fairhaven Campus Site Plan of Tomorrow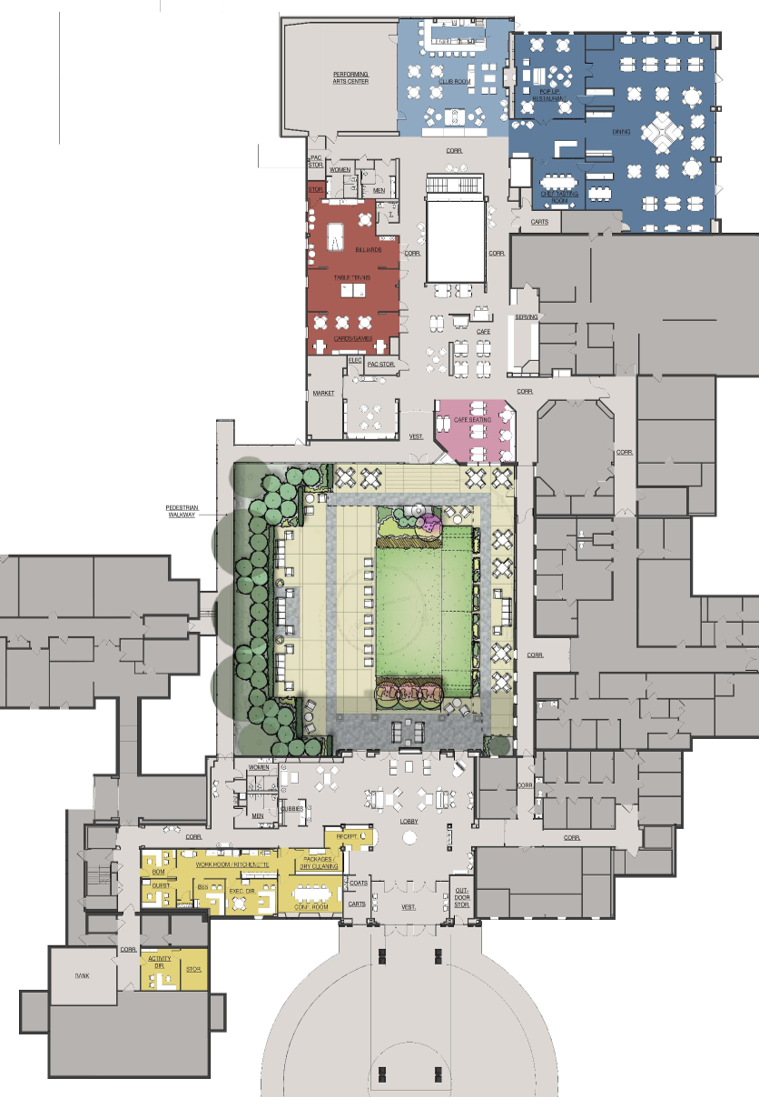 A look at the Future of Fairhaven's Amenities
From a re-imagining of the clubhouse, to a beautiful renovation of the courtyard, Fairhaven's main level will feature the amenities older adults should expect in a resort-like campus, including:
New entry sequence with porte-cochere

Creation of main clubhouse as a central gathering space

Renovation of courtyard

Expansion of café seating and renovated full-service dining restaurant

Refresh of resident market store

Creation of cards, games, and billiards spaces

Clubroom lounge and renovated performing arts center

Addition of temperature set culinary lockers for pick-up orders in bistro

Additional storage for flexible use

Refreshed finishes of aerobics and fitness area

Updated finishes and HVAC in aquatics center
Ideal Retirement Living
Choosing Acts Retirement-Life Communities means choosing to be active, to thrive, and to make your own decisions. This is your chance to: 
Make every day what you want it to be – when it comes to activities to explore and enjoy, you will find a world of choices. And if you want to take up a new interest, start a project or volunteer, this is your chance.

Make new friends – our communities attract people who are friendly, welcoming and active. People find it easier here to get involved, stay connected and avoid the loneliness that can come from living on their own.

Take advantage of outstanding programs to keep you strong, well and involved – every resource you need is here for you, from fitness centers and classes, to outstanding health care and innovative wellness programs and a variety of educational, social and cultural activities. You will also find chaplains in each community, dedicated to residents' spiritual well-being.

Live better and be healthier – shows that the support and friendships residents find in Acts communities help them live healthier lives. By keeping healthy, independent, and engaged, you can enjoy life more.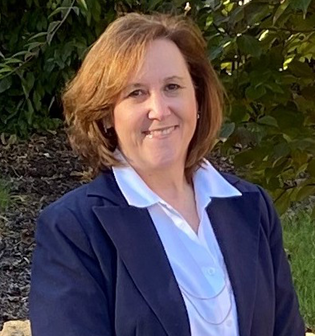 SUSAN L. ARCADIA
Executive Director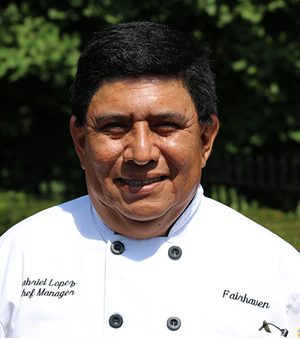 JOSE GABRIEL LOPEZ
Executive Chef
Arcadia Leads Fairhaven Forward
Susan L. Arcadia, NHA, is the Executive Director leading Fairhaven into the future. Ms. Arcadia has extensive experience in the field of senior living holding a variety of positions in several senior living organizations. She has spent the majority of her career in Pennsylvania most recently holding the position of chief operating officer at a life plan community in Nazareth, Pennsylvania.
Ms. Arcadia is no stranger to Acts, having spent more than 17 years with the organization as executive director for four Acts communities in Pennsylvania from 1999 through 2017. She is a licensed nursing home administrator and former CARF surveyor.
Ms. Arcadia has a Bachelor's Degree in Social Welfare from the Pennsylvania State University and a Masters degree from West Chester University. She has been a speaker at LeadingAge Pa 2021 conference and served on several task forces in that organization. She is currently a member of LeadingAge Maryland.
Meet Fairhaven's Executive Chef
Executive Chef Jose Gabriel Lopez is bringing a new, exceptional culinary experience to Fairhaven. Mr. Lopez has immense experience in his roll, and is taking charge on the culinary side for Fairhaven's incredible transition to the retirement community of tomorrow.
It's all about fresh foods and exciting menus. Savor bistro favorites, fine dining, and even themed dining. Fairhaven doesn't just provide your typical retirement food fare. We are extremely proud of our quality cuisine and the wide variety of food styles that we offer.
For guests and retirement residents, breakfast, lunch and dinner are available in our on-campus restaurants and offer favorite menu options and daily specials. From heart-healthy selections to sweet, guilty confections, our professionally trained culinary staff strives to make every meal a positive dining experience.
Don't wait! Contact us today to learn more.
You don't want to miss out on our Big Plans at Fairhaven, transitioning this already beautiful campus into a modern retirement campus for the next generation.
In the landscape of retirement living and senior housing options, Fairhaven and Acts Retirement-Life Communities stand out in many important ways. With 27 communities in nine states, Acts is one of the most trusted and experienced organizations in the senior living industry.
The planned renovations at Fairhaven will transform this community into a modern campus complete with luxurious amenities. The best way to learn more about living at Fairhaven is to fill out our form so we can reach out with additional details.