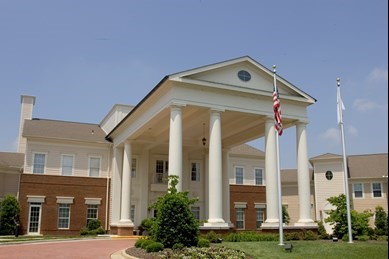 ACTS Retirement-Life Communities, one of the nation's largest continuing care retirement community (CCRC) providers, recently announced that Magnolia Trace in Huntsville, Alabama has merged into its organization and will become an operating division of ACTS. The merger was approved by the ACTS and Magnolia Trace Boards of Directors in December and is effective January 1, 2014.
Located on a 43-acre campus in south Huntsville, Magnolia Trace opened in 2003 and has been operating as an affiliate member of ACTS since being acquired in 2008. In that capacity ACTS has provided day-to-day management and services to the community. Under the effects of the merger, Magnolia Trace will have the full financial support of ACTS and other benefits derived from its network of CCRCs located in eight states. The transaction should not affect the community's day-to-day operations.
"I am grateful for the support of our boards of directors and our leadership team who worked diligently to make this possible, and to our employees who continue to work hard every day to  provide the highest quality of services to our residents at Magnolia Trace," said ACTS President and CEO Marvin Mashner.
Magnolia Trace is home to more than 200 residents and employs approximately 160 staff members. The active lifestyle retirement community features residential homes for independent living in addition to assisted living and skilled care residences. The health care services at Magnolia Trace are provided with no increase to a resident's monthly fee under the community's life care plan.
ACTS Retirement-Life Communities, Inc. is the largest not-for-profit owner, operator and developer of continuing care retirement communities in the United States. Headquartered in suburban Philadelphia, ACTS serves nearly 8,500 older adults through its family of 23 retirement communities in Pennsylvania, Delaware, Maryland, North and South Carolina, Georgia, Alabama and Florida. All eligible ACTS communities are accredited by CARF-CCAC for meeting independent standards in financial viability, governance and resident services. Website: ACTSretirement.org.