The cover story of the latest edition of Senior Housing Business magazine features Acts Retirement-Life Communities as a positive example of adapting and thriving during the COVID-19 pandemic.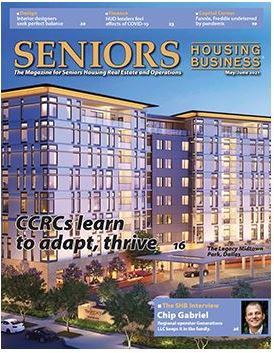 "In many ways, the pandemic has highlighted the value of the essential care, services and engagement we provide seniors and the importance of strong and experience management teams," said Lori Woodward, senior vice president of sales and marketing for Acts. "Virtual tours and marketing tactics were effective, and we had many people moving in during the pandemic without personally seeing their unit before moving in."
"And due to the current very favorable real estate market - which includes low mortgage interest rates, high home values and very fast sale time - those seniors who have chosen to sell their home now have benefited so much more than during the last recession," she added.
Read the full article here.