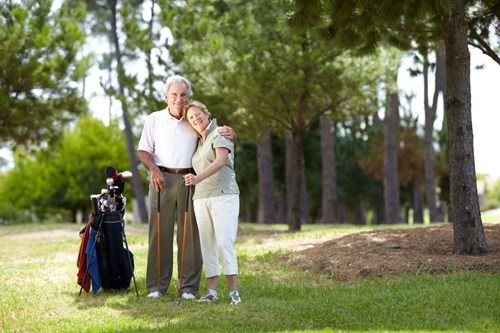 Welcome to retirement. You've done your duty: you've contributed to society by putting in decades at your job, and perhaps you've even raised a family as the next generation of citizens that will carry your legacy forward. Now, it's time to enjoy your well-earned reward for working hard for so long. That's right, it's time to settle into a lovely retirement community in Media, Pennsylvania, one of the most gorgeous and welcoming retirement locales anywhere!
Of course, "settling down" does not need to mean slowing down. One of the benefits of moving to a retirement community like Granite Farms Estates is that you can be as active as you want, with wonderful amenities and a social calendar bursting with fun, engaging, rewarding activities and interests. Read on to learn all about the retirement community amenities and features available to residents of Granite Farms.
Join the Club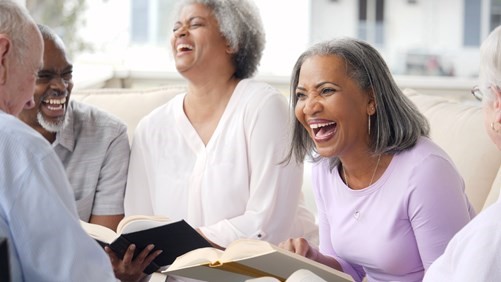 Sometimes, you just want to go where everybody knows your name. A place to hang out, shoot the breeze while enjoying a nice cup of coffee, read the paper or check your emails in a comfortable chair, or even play a few rounds of billiards or cards while socializing with friends. Fortunately, Granite Farms has you covered with all these and more — a game room, card room, library with reading room, beauty salon, even a private dining room for parties and family functions. It's all available anytime, within easy walking distance. So get comfortable, get social, get invited to the best clubhouse in town.
Enjoy the Finer Things
Is there anything better than a nice fine dining experience? Carefully-pressed linen napkins at an elegantly-appointed table, impeccable service from attentive staff, and exquisite cuisine that compels you to savor every bite all remind you that you're in the big time now. Media itself of course has wonderful culinary opportunities (and is only 15 miles from the cultural haven of Philadelphia), but you don't actually have to travel for a wonderful meal. One of the best features of a good retirement community comes in the form of memorable dining experiences every night, as well as opportunities for quick snacks and casual meals with friends. Plus, at Granite Farms Estates there is the previously mentioned private dining room you can rent to host parties and other events.
Feel the Burn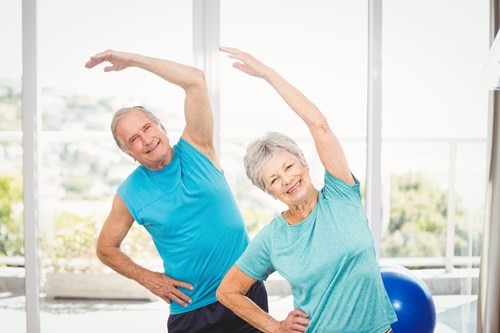 We all want to make sure we stay active, right? Exercise has been proven to prevent decline in both the body and the mind. But who wants to drive to the gym everyday? Granite Farms has an on-campus fitness center with machines, weights, and everything else you could want, plus classes with a fitness trainer. There are also beautiful walking trails to get your steps in amidst nature.
Wetter is Better
Is there anything better than a nice dip in the pool on a hot day? Maybe lying poolside under the umbrella with a cool drink and a good book. If this sounds like a wonderful way to spend time in your retirement, make sure you choose a community with a pool (not to mention poolside fitness activities). For a year-round experience, choose a community like Granite Farms with an indoor pool.
Get Crafty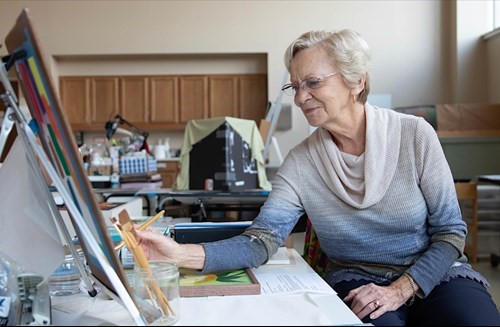 Feeling a bit creative? It's always fun to work with your hands. Pass some happy hours in the sewing/art room, crafting room, or woodworking shop. You can even take classes to pick up the hobby you never previously had time for. That goes for other learning such as new languages as well.
Experience the Arts
It's wonderful to go out and catch a film, a play, or a musical performance every once and a while, and Media's location makes that very easy. Granite Farms even schedules excursions for its residents. But sometimes it's fun to catch a show right at home, and that's why it's so great to have an on-campus performance arts center. One day it'll be a live performance, another it'll be a classic movie amongst friends, but it's always a great time out, without actually going out.
The Great Outdoors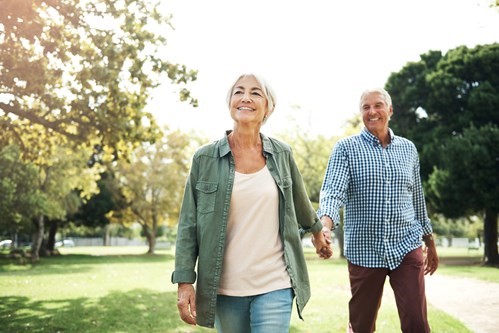 We already mentioned the lovely walking trails, but that's not the only retirement community amenity that gets you outside in Media. Think lovely gardening areas (another great hobby to take up), horseshoe courts, and walks with your dog (yes, pets are allowed). With beautiful grounds in a beautiful area, and all four seasons in PA, living in Granite Farms is a wonderful chance to reconnect with nature.
There's No End to The Fun You Can Have
These are just a very small cross-section of the kinds of amenities you can expect from a retirement community in Media. In fact, there are so many amenities it might take less time to talk about the ones that aren't available versus the ones that are! Either way, it's clear as a bell that retirement community features and amenities in Granite Farms are both exhaustive and comprehensive, making it almost guaranteed that they'll meet whatever your needs or desires are when it comes to enjoying yourself. Time to live the retirement life you've always imagined!