Exquisite poolside lounge, media center & club room to fully open in 2022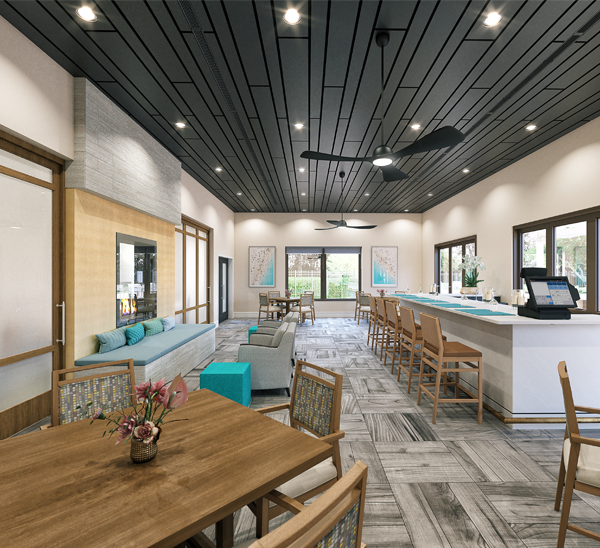 Excitement is building at St. Andrews Estates for the upcoming new year and the big reveal of its massive renovation project to modernize and expand its dining and entertainment venues. The gorgeous Boca Raton, Florida, senior living community is in the final stretch of its extensive facelift set to be complete in 2022. 
On the North side of campus, the community recently opened The Palms, its renovated full-service main dining venue, a lavish Oceana restaurant for private dining, and a resort-style Lakeside Lounge with three large-screen TVs and scenic views of the community's lake and pool.
"Our new dining areas offer various menu options to enable us to better meet the ever-changing needs of our next generation of residents moving in," said Virginia Ohanian, a Culinary and Nutrition Services Director at St. Andrews Estates. 
In the next phase of renovations, we'll unveil our trendy and tasty Sugar Sand Bistro," said Joya Marotta, Campus Executive Director. "The bistro will offer several grab-and-go options, along with cuisine from our brand-new hearth pizza oven."
Along with upgrades in dining, new seating areas offer a warm and inviting ambiance along with a fireplace and specialty coffee bar, the perfect place for residents to entertain and socialize with friends and family. The venues will host live cooking demonstrations, fashion shows, and other special events.
Residents are thrilled and excited for its grand completion in 2022.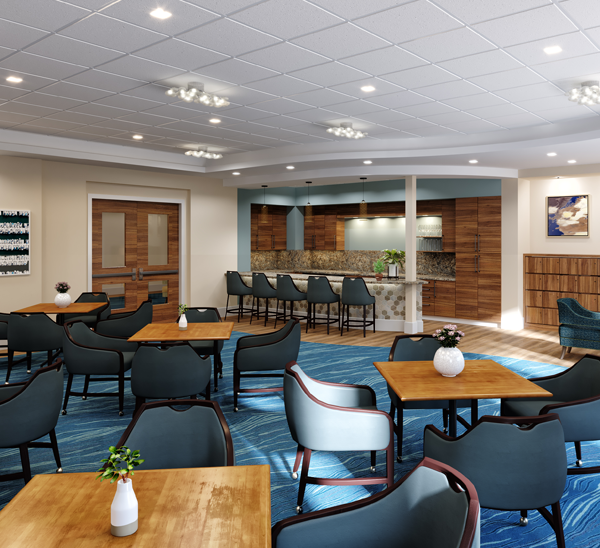 "The dining venues are beautiful, absolutely terrific! They are already serving meals in the new spaces and the staff is unbelievably sweet and nice; they try so hard and it's noticed by everyone," said resident Arnie Fishon, who also serves as president on the St. Andrews Estates' Resident Council.
On the South side of campus, the main lobby area and clubhouse will be extensively updated to include an all-new lounge, a bright and beautiful library, a modern and versatile media center and two recreation rooms where residents can play ping pong and billiards.
"Special events like hor d'oeuvres nights are a St. Andrews Estates favorite, and our new Coastal Lounge will provide the perfect spot," said Marotta. Located outside the community's large auditorium, the new lounge and seating areas will provide the ideal place for residents to connect with friends before heading in for a performance.