Retirement Financial Security
Acts financial security increases your peace of mind and joy of living.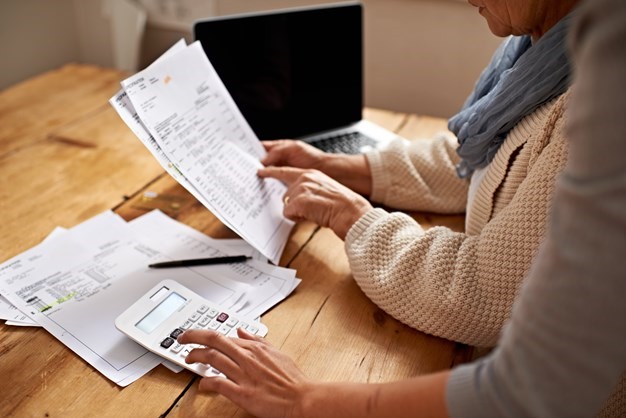 The active, independent lifestyle benefits of living in an Acts Life Care retirement community and its affiliates are extremely appealing. But equally important are the financial benefits. These compelling financial advantages provide the fundamental peace of mind that frees our residents to enjoy everything about their retirement lifestyle more fully. Please spend a few minutes reviewing the retirement financial security benefits that figure so prominently in the Acts way of life.
Enjoy significant tax savings every year
In addition to receiving senior living financial security benefits, you may take a one-time tax deduction on your entrance fee, plus your monthly fees may qualify for annual deductions. The percentages vary slightly each year, but in recent years the deductions for both the entrance fee and monthly fee have been substantial, 39%-41%! This tax-savings example is for a married couple with an annual adjusted gross income of $75,000, moving into a two-bedroom residence on January 1, and paying a $250,000 entrance fee and a monthly fee of $3,500. Savings will vary based on gross income.
Save on tomorrow's long-term care by prepaying for it today.
At an Acts community, your entrance fee and monthly fees prepay any long-term care you will ever need, for as long as you need it. And your fees will never increase solely based on your need for a higher level of care. Assuming a conservative increase of 4% per year, in 10 years an average nursing home stay could cost $353,265 for a single person, and $706,530 for a couple. But at an Acts Life Care Retirement Community, all the long-term care you will ever need can be included.
Your nest egg is protected
When it comes to retirement financial security, the most important thing you can protect is your nest egg. Living in an Acts Life Care Retirement Community protects your assets because virtually all of your future financial obligations are covered. Your long-term care is prearranged and guaranteed by your entrance fee and monthly fees. You will no longer have home maintenance bills or any unexpected expenses that can surprise you with home ownership. Your expenses are completely predictable, so your nest egg is secure. That's real peace of mind.
Your household expenses are covered and entirely predictable
Like many seniors, you've likely paid off your mortgage. But the actual cost of owning and maintaining your home may be higher than you realize. According to a recent study,* average American home ownership costs are nearly $2,000 a month – above and beyond a mortgage payment. And those costs can spike significantly when unexpected major home repairs crop up. However, at an Acts community you pay a fixed monthly fee that covers most expenses pertaining to your residence. Plus, your fee includes gourmet meals, full amenities and services, clubs and activities, and, importantly, any long-term care you will ever need. You have one predictable monthly fee that provides an incomparable lifestyle and complete peace of mind.
We're not-for-profit, so we reinvest our resources in you.
We are not beholden to investors. We do not answer to the stock market. Our mission-based, not-for-profit status means our only financial priority is the health and well-being of you and your fellow residents. After we pay operating expenses, we reinvest all revenue back into our communities to continue enhancing the unparalleled services, amenities, and financial security that make the Acts lifestyle so remarkable.
You're protected against future financial hardship.
At Acts, we're committed to always being there for people in need. The Acts Samaritan Fund provides a financial safety net for residents whose financial resources become exhausted due to an unexpected and unavoidable hardship. The Fund safeguards their continued residency. Acts also supports the community at large through resident volunteerism, and support of local civic causes.
You have the financial strength of Acts behind you.
Our ability to offer a stable, secure future to our residents is supported by the financial strength of the Acts organization, which for over 45 years has been consistently highly rated for stability and security. In the latest reporting period, Acts Retirement-Life Communities Inc. received a Fitch rating of A-, well above what financial planners consider to be "investment grade" options. And each adds to the peace of mind and joy of living our residents experience.
Read Our Financial Security Resources Below