Acts Signature Hospice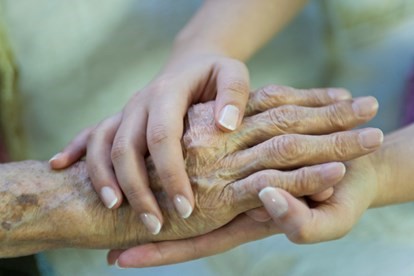 Acts Signature Hospice offers physical, spiritual and emotional comfort and care for those individuals with terminal illnesses, their families and caregivers. Acts Signature Hospice is available in all care levels at our eight Pennsylvania retirement communities. Plus, the service is available to non-Acts residents out in the community.*
Learn more about Acts Signature Hospice care:
Our team provides expert pain and symptom management, all medications and equipment needed for comfort, plus respite and bereavement support for families and caregivers.
As needed, our team includes: your personal physician, the hospice medical director, hospice nurses, home health aides, social worker, chaplain, volunteers and other ancillary therapists.
We provide

hospice care across all disciplines as often as needed, in both in-patient or in-home settings.
All programs offer expertise for individuals with dementia.
For more information on Acts Signature Hospice, contact:
Acts Signature Hospice 1936 West Point Pike West Point, PA 19486 267-350-7200 Or for Delaware area residents:
Acts Signature Hospice Delaware
726 Loveville Road, Suite 3000
Hockessin, DE 19707
Phone: 302-235-6888
Fax: 302-234-1249