Luxury Senior Living Communities: Supreme Comfort and Style
Retirement is your time to shine. You've worked hard all your life, saved and sacrificed for years, and now you're finally free to enjoy the fruits of all that labor.  
Frankly, you deserve nothing but the best. Sure, you can live out your retirement in your old family home, but the chicks have left that now-empty nest by now. It's time to think about how you want to enjoy your retirement. After working so hard and learning to appreciate the finer things in life, it's time to reward yourself with a high-end resort-style retirement community. Here's what you need to know about these luxury retirement communities!
"Resort-Like" Living Isn't Marketing Fluff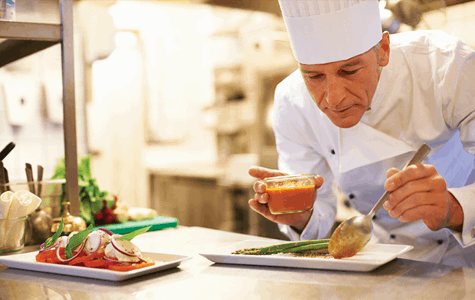 The reason we recommend retirement communities and homes as luxury retirement living is because they offer so much more than your current home, no matter how nice your house is. For example, you may have a gorgeous kitchen, but you still have to cook your food or get takeout. 
Luxury retirement communities certainly include first-rate kitchens for when you want to make a meal on your own. But they also offer multiple fine dining options for when you want to treat yourself to a professionally-prepared meal without having to drive to a restaurant. And snacks are available at all times.
Also, even if your house has a pool, the maintenance required doesn't feel very luxurious. Let your community staff take care of the pool for you, so all you have to do is enjoy soaking or lapping. While you're feeling active, take a class in the well-appointed fitness center, or call your friend, step outside, and instantly take a leisurely stroll on a lovely walking trail. Or play shuffleboard. Or practice your putting. The point of resort-style living is that you can treat everyday like you're staying at a fine resort.
Putting the "Community" in Retirement Community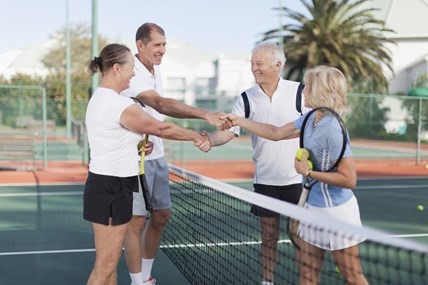 Retirement is all about doing what you love, and that's always better when you do it together with others. That's why modern, high-end retirement communities go out of their way to build that "community" aspect, doubling down on ways for you to enjoy the company of not just other residents but also visiting friends and family.
These communities boast wonderfully landscaped and manicured outdoor gardening and picnicking areas, classes in art, woodworking, and other hobbies in on-site studios, and card and game rooms to enjoy. These communities often have performing arts centers where you can take in a quality show, reading rooms where you can absorb a great book, and even guest accommodations to welcome visits from far-flung friends and family.
World-Class Healthcare at Your Fingertips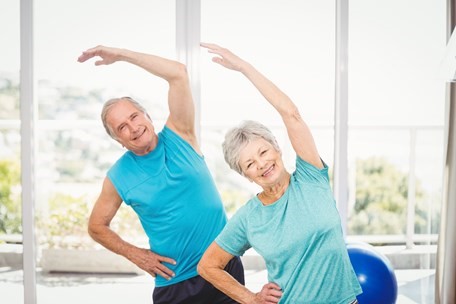 Let's face it – physical needs change with age. If you want to enjoy your retirement, you need to do your best to keep healthy, and that means making sure you get the proper medical care when you need it. This makes a retirement community that can cater to those healthcare needs a supreme luxury. 
Who wants visits to the emergency room or a stint in an assisted living facility? Luxury senior living communities called continuing care retirement communities remove the stress of future health concerns. Under a concept known as continuity of care, should you or your spouse ever need a higher level of healthcare, such as assisted living or skilled nursing, you don't need to leave your beautiful campus and friends and the staff you've become close with. You can receive the necessary service right on campus, for no additional cost to your existing monthly rate. That means you get the ultimate luxury of never having to worry what will happen if your health needs change.
And All for a Price You Can Afford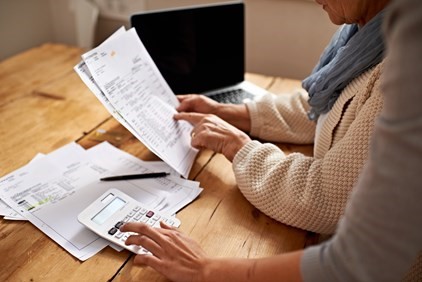 You would think that, for all this luxury, you'd be paying a pretty penny. It can't come cheap to gain access to great accommodations, high-class amenities, and quality healthcare, can it? Well, nothing in life is free, but you would be surprised at just how sensibly priced luxury retirement community living can be. This is especially so when you compare it to the cost of aging in place in your existing home.
Upkeep on a large, empty house is inherently expensive. Heating, cooling, electricity, property tax — these are all things you have to keep paying for even if your home is paid off. Plus to live a truly luxurious retirement, you don't want to be mowing the lawn or shoveling the snow, or for that matter worrying about replacing a hot water heater or roof.
Luxury retirement communities remove all that burden. Everything is taken care of for you, exactly as it should be, so you can focus all your energy on enjoying your retirement.
So Where Are All These Incredible Luxury Retirement Homes?
Suddenly high-end retirement living sounds like a great deal, doesn't it? Great amenities, world-class healthcare, never having to worry about lawn maintenance ever again — all at a price that will leave you with plenty of your nest egg left over for having the time of your life. But where are they? How in the world do you find all these incredible high-end retirement communities?
The answer is closer than you think. These amenity-packed senior living residences are located all across the country. Take for example the high-end resort-style retirement living experiences provided by Acts Retirement Life Communities – you have your choice of 27 separate campuses spread across nine states on the east coast, ranging from the Mid-Atlantic region all the way through the South. The best part? If you live in one, you have access to the amenities of every single site! Weekend vacation, anyone?
Find Your Luxury Retirement Community
When it comes to your retirement years, you owe it to yourself to spend them somewhere you'll be happy and fulfilled. You deserve a comfortable, affordable home that's packed with the kinds of amenities you love, one that offers you countless opportunities to build bonds in the community, and one that makes it easy to look after your personal healthcare needs so that you can enjoy yourself for years to come.
You simply can't get that if you live out your retirement in your existing home, at least not easily and not without unnecessary expense. This is why a luxury retirement community is a perfect choice for so many, as it ticks all the boxes you're looking for when it comes to retirement living. Check out your local communities today and see what they offer!