Downsizing for Retirement: What to Do Before and After You Retire
Many people choose to downsize for retirement. Now that the kids are grown and you simply don't need as much space, downsizing is a great way to boost your retirement fund and make your living situation more comfortable. But what is the best way to do it? And where do you move after you downsize? Consult our expert advice below to find out.
Tips for Downsizing  for Retirement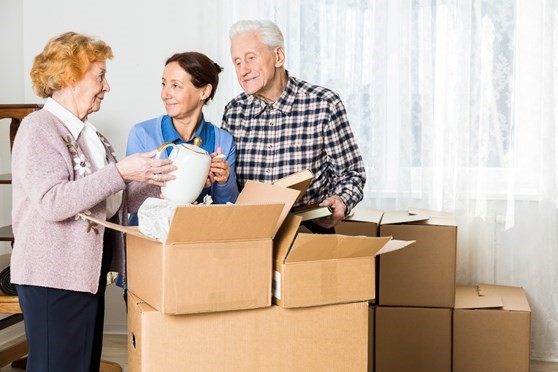 If you're getting ready for retirement and are looking to save money, downsizing is a great option. Here are tips on how to get started and what to consider when downsizing for retirement:
Lay Out Your Financial and Lifestyle Goals: Knowing what kind of retirement lifestyle you want will help in establishing your financial goals, as well as understanding what you need to do to reach these goals. Consider all the ways you'd like to spend retirement, as well as other future costs such as healthcare. This will help you in understanding what you need.
Be Realistic When It Comes to Selling Your Home: Most people tend to overvalue their homes. It's understandable – it's the place where you raised your family, so there's a powerful emotional connection. That's why it's so important when downsizing for retirement that you speak with real estate agents who will provide you with an honest answer about the value of your home, based on comparable sales in the area. Having an objective opinion like this will help put you in the best position to sell fast.
Consider Renting: If you're looking to downsize several years prior to your retirement, a rental might be the way to go. A rental is usually more affordable, and you likely won't need to deal with maintaining the home like when you own, allowing you to save additional money. Bonus rental tip: if you live in a desirable area, consider renting out your home instead of trying to sell it.
Tips for Downsizing After Retirement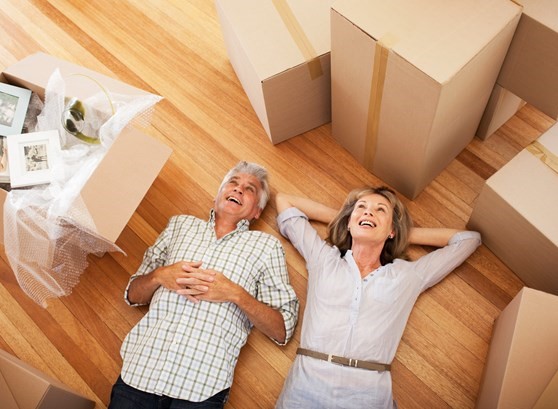 If you decided to wait until after you retire to downsize, your situation is slightly different. See the advice below for more information: 
Think About Where You Would Like to Retire: Now that you're not tethered to your jobs and you are no longer raising a family, you have plenty of options regarding where you can retire. While many retirees choose somewhere warm like Florida, the Sunshine State may not be for everyone. Figuring out where you want to retire can help you in the sale of your current home and in understanding the cost of moving to a new state.
Figure Out What Living Situation Best Matches Your Lifestyle: If you know what you would like to do in retirement and what needs you may have in the future, you can start determining what works best for your situation. Would a retirement community with frequent activities and excursions suit your preferences? Should you rent a condominium or small apartment? Move in with loved ones? Will you want somewhere that provides medical services as you age?
Sell Items You No Longer Need: Since you'll likely be moving to a smaller home, you should consider selling items you no longer need. This is a great way to get some quick cash to put toward your eventual move. Please note that for any items you can't sell, you may want to give them to friends and family or donate them.
Interested in learning more about the benefits of downsizing and moving to a retirement a community? See our resources below. Or you can get pricing information on one of our retirement communities throughout the Eastern United States.

Downsizing for Retirement Resources