It's never too late to plan for retirement.
It's a cliched statement scattered across numerous financial planning and retirement websites. But the stark truth for Baby Boomers – those born between 1946 and 1964 – is that they're on deck for retirement over the next decade. Some are already in the batter's box, hoping for a big, meaty fastball rather than a curve ball they weren't expecting.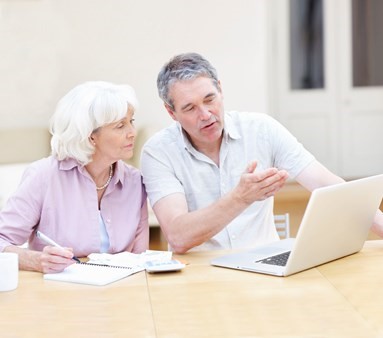 Retirement planning for this generation is now inevitable. There are many retirement issues for Baby Boomers, not the least of which are financially related. The good news is that there are more retirement options for Baby Boomers than ever before, if a proper plan has been put into option.
This article includes some of the top questions Baby Boomers should be asking themselves as they sort out their retirement plan, as well as one answer that might help solve most of these questions and help Boomers achieve a rewarding and carefree retirement.
Where do I want to live?
You might read this and offer a follow-up question: "Where are other Baby Boomers retiring?" But with an estimated 78 million facing retirement, this question more than likely becomes "Where are Baby Boomers not Retiring?"
Certain states have always been popular among retirees (Yes, we're talking about you, sunny Florida!) due to considerations such as lower taxes on retirees, cost-of-living, climate and senior-friendly communities. With such a large generation nearing retirement, however, retirees are expanding their options. In addition to Florida, states such as South Carolina, Alabama and Georgia recently made Kiplinger's 2016 top 10 best states to retire based on affordability, lower health care costs, economic health and larger populations of residents age 65 and older. Many retirees are also flocking to these states for their rich histories and cultural benefits.
Before deciding on what region to live, however, try thinking of "Where do I want to live?" in a more immediate sense. One of the first decisions those planning for retirement should make is whether they plan to stay in their homes or explore alternative solutions like retirement communities, even if that solution is a little further down the road. Many choose to "Age in Place," but don't take into account the ever-growing burdens of home ownership, especially for aging seniors.
What's most important to me?
Retirement is a time to seek and fulfill all the ambitions one never had time for while in the working world. Taking time for these passions can help you feel more personally fulfilled and accomplished in retirement. Maybe you're an outdoors person who seeks to commune with nature. Perhaps you're looking for the ability to access local amenities on foot. Others simply want to retire to sand and sun. Whatever your aspirations, deciding what's most important to you will make answering the rest of your retirement questions a little bit easier. Stay focused on what makes you happy and don't lose sight of that during decision making.
Retirement communities that offer life care plans often help take burden off of everyday stresses. With future health care prearranged and financial security in place, it makes pursuing these passions even more possible. Plus, maintaining and obtaining new social relationships are proven to be very important to overall health and well-being. There's never short of that option within a senior living community.
Do I have enough to retire?
It's no secret that the Baby Boomer generation is one sharply impacted by the transition from pensions and similarly defined benefit plans to 401(k) plans. Many are concerned whether they've saved enough for retirement, and studies show that most don't even have an accurate understanding of how much they'll need in retirement.
So how can you can ensure you're making a strong financial investment in your future? Retirement options include various CCRC contract types, including an extensive contract provide residents with unlimited, lifetime access to independent living, assisted living and skilled nursing care with little or no increase in the monthly fee as a result of a need for a higher level of care. This makes both unpredictable expenses and health care costs a non-issue. Instead of worrying about if you have enough money to last your retirement, you can enjoy everything about your retirement lifestyle more fully.
There are numerous housing options available to suit your budget, from expansive villas to one bedroom apartments. Each provide the same level of high quality amenities and healthcare, so it all depends on how much your comfortable spending and how much space you want. You may not actually need all those extra bedrooms, which could be a great way to save costs. 
What are my long-term plans for care?
Don't be so quick to look to your children to take care of your future health care needs. Children may not be willing or able to take responsibility for caring for their aging parents. You may not want to put that burden or decision on them in the first place. With life care plans, long-term care is prearranged by your entrance fee and monthly fees. Plus, you're saving on tomorrow's long-term care costs by prepaying in today's dollars. Making this resourceful decision helps ensure your nest egg is secured.
How do I maintain my independence?
Many who choose to age in their homes say they simply want to maintain their independence. Unfortunately, studies show that most of us will need long-term care at one point in our lives, resulting in the unexpected costs of nursing homes and assisted living facilities.
Think of CCRC retirement communities as your safety net for when the day comes you need health care options. Choosing to live in a life care community as an independent resident not only frees you from responsibilities so you can enjoy retirement more fully, it can help you maintain your independence longer with an active lifestyle, preventive care and numerous wellness initiatives. Making a proactive decision now – prior to a crisis – can lead to a better and longer retirement. If you wait until you're forced to make a decision on long-term health care, your options may be limited.
Baby Boomers have a lot of questions to ask themselves for retirement planning, but choosing a retirement community can help answer some of the most important of them. Search our 26 retirement communities to find an Acts Retirement-Life Community that best suits your retirement plans.