Acts Legacy Foundation
Acts Legacy Foundation is the essential means to further the culture of giving that exists within each Acts Community. Acts Legacy Foundation continues the commitment to fostering an exceptional quality of life and promoting wellness of the mind, body and spirit for all residents. The cornerstone of this commitment to resident care, that of bolstering security as a resident's resources may dwindle, remains a priority through the benevolent care funds of Acts Legacy Foundation - the Samaritan, Benevolence and Heritage Funds.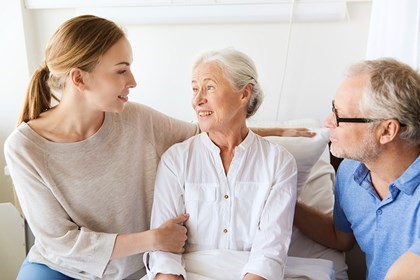 Acts Legacy Foundation administers the solicitation, receipt and stewardship of charitable gifts, assuring that community needs are continually met and services are provided in keeping with the mission. Donors include residents and their families, friends, employees, vendors, corporations and other private foundations, all important to the success of our campaigns. Foundation programs include administration of the benevolent care funds, employee catastrophic funds, community scholarship programs, special care memory support and hospice funds, and community spiritual emphasis programs. Visit Family of Charitable Funds for more information.
The foundation is governed by its own Board of Directors that is broadly representative of the communities and resident constituents. These volunteers serve as advocates to help provide stewardship of donor funds and disburse them in response to urgent community needs. The Foundation is staffed by fund development specialists who provide advice on fundraising, offer education about charitable giving to individuals and groups; and expand opportunities for increased services, programs and capital projects within Acts communities.
Every gift makes a difference in the lives of those served. When you make a gift to Acts Legacy Foundation for benevolent care or program needs, your gift benefits the community and program of your choice. Please see Ways to Give to learn about how you can help. You can make a contribution or tribute gift via our secured online donation system at Donate to Acts Legacy Foundation.