What to Do in Retirement
It's common for recently retired people to feel a bit…lost. When you've been working for decades and then suddenly stop that routine, it can be jarring. But the great thing about retirement is finally having time to do all those things you've always wanted.
If you're looking for things to do in retirement, rest assured there are plenty of options out there. Here are some of our favorite ideas for what to do in retirement:
1. Travel the World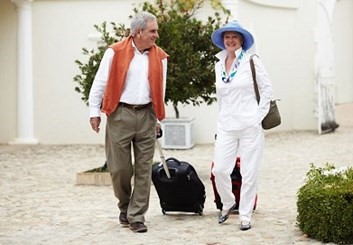 One of the most popular things to do when retired and bored is to travel the world. A 2017 survey by AARP revealed that 99% of Baby Boomers will take at least one leisure trip within the year. Odds are, there is probably somewhere that you've always wanted to visit.
Whether you seek the beautiful beaches in Hawaii, the unique wildlife in Australia, or the food and wine in Italy – now is the time to explore! Don't forget to seek out some tips for summer travel after retirement, like researching senior-tailored excursions, travelling on off-peak days, and asking for senior discounts — you've earned it! Some retirement communities like Acts even offer a travel program that allows residents to take advantage of all 26 gorgeous campuses across nine states along the east coast.
2. Get a Rewarding Part-Time Job
If you miss the day-to-day routine of working, you can always get a stress free part-time job. A significant portion of retirees find that working a part-time job gives them a sense of meaning, keeps them active, and puts some extra money in their pockets. A few examples of popular part-time jobs for retirees include a store greeter, bus driver, substitute teacher, museum guide, dog walker, and much more.
3. Exercise More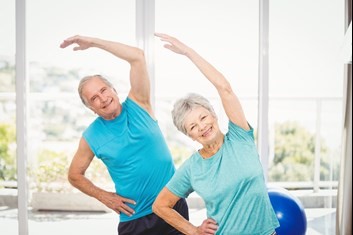 Everyone wishes they could exercise more often. In some cases, leaving your job may mean becoming less active. Now that you have more free time, you can join a gym, find exercise classes, or workout at home with a variety of exercises for older adults. Either way, getting into an exercise routine right after retirement is highly recommended.
4. Be a Mentor
Want to impart your wisdom to others? There are many mentor programs out there that are always looking for people willing to help. Retirees who are willing to share their wealth of knowledge, skills, and experience are incredibly valuable mentors. 
Mentorships are powerful for both participants, as many retired mentors find purpose in helping to shape the world around them. AmeriCorps is a great organization that offers retirees flexible ways to make an impact. Big Brothers Big Sisters of America offer opportunities to empower a kid in your community.
5. Take Classes
Many retirees looking for what to do in retirement choose to take classes that suit their interests. Taking a class when you retire is a wonderful way to continue learning, pursue new interests, and engage with others. What specific class you should take depends on your preferences, knowledge, and resources – but some popular topics include arts and crafts, music, literature, history, culture, acting cooking, fitness, technology, gardening, finance, philosophy, and more. Alison is just one of many organizations that provide a variety of online classes at no cost.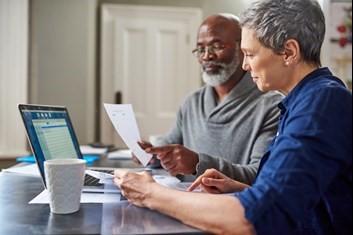 6. Read
Just like with exercise, everyone wishes they could read more. Perhaps there are books you always wished you had read. Or you could just do a search online for the best novels of the past 25 years and start there. Either way, reading is a fun and rewarding hobby that will also help keep you mentally fit. Getting into reading can also open doors to social activities like book clubs or volunteer opportunities like reading aloud.
7. Learn a Second Language
Learning a second language can be a fulfilling and enriching activity at any point in life, and especially after retirement. Even if you don't travel the world in retirement, learning a second language is a popular hobby among retirees and can even help stave off mental decline. The best things to do in retirement are activities that enhance your cognitive abilities, allow you to explore different cultures, and provide opportunities for socialization. Programs like Memrise and Duolingo are great places to start learning a new language before travelling abroad!
8. Volunteer
Volunteering during retirement can be a meaningful and rewarding experience. Many retirees who are especially passionate about a cause find fulfillment in donating their time. Volunteering with an organization that means a lot to you can also connect you with like-minded individuals that could naturally allow you to make friends after retirement – a particularly valuable perk when you retire since social connections might decrease.
Find a cause/non-profit that means a lot to you and see if they accept volunteers. To name just a few, Habitat for Humanity is a great cause for handy people who are passionate about improving communities. Meals on Wheels could be a perfect fit for those who care about fighting hunger. Canine Companions allow dog lovers to give back to their furry friends.
9. Babysit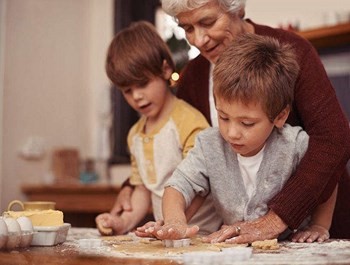 Spend more time with your grandchildren and give your children a break from the kids by babysitting! For those who genuinely enjoy spending time with children, this is a no-brainer answer to the question of what to do in retirement. Consider whether you prefer babysitting occasionally or would rather have a more regular schedule. However, also remember how important it is to balance your babysitting contributions and your freedom during retirement.
10. Pick Up A Sport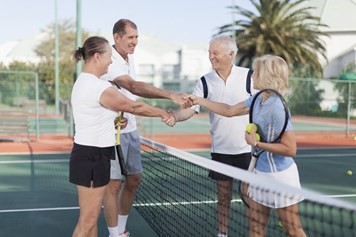 What sport do you wish you had more time to dedicate to before retirement? Or, what sport did you always want to start playing? According to experts, the best sports for older adults are pickleball, golf, and swimming – but appropriate physical activity from any sport is undeniably beneficial for your health. Taking up a sport is also a great opportunity for social interaction. Whether you take up a new sport or want to get back into one you love, retirement gives you that opportunity.
11. Write
Have you always wanted to write? Maybe you dreamed of writing the great American novel? Or perhaps you just want to put down your thoughts into an online journal? Starting or returning to writing in retirement can be a wonderful creative outlet. There are endless avenues when it comes to writing. It could allow you to express yourself personally, or captivate readers with fictional storytelling, or reflect on your life and share your experience with a memoir. If you need help getting started, there are plenty of writing prompt journals that could give you a jumpstart.
12. Get a Pet
Many retirees say that one of the best things to do in retirement is foster or rescue a pet. Studies by the American Heart Association have even shown that having a pet can increase fitness levels, relieve stress, lower blood pressure, and boost overall happiness and well-being. Getting a pet is also a great opportunity to socialize in parks and beaches with other pet lovers!
13. Learn How to Play an Instrument
Learning how to play a musical instrument in retirement is incredibly beneficial for cognitive health by improving concentration and strengthening memory. It can also be considered a great form of exercise by working with your fingers and hands, improving posture, and burning calories. Even further – learning an instrument in retirement can help those with hearing loss learn to detect sounds better.
14. Start Doing Crafts
Another creative thing to do in retirement is to start doing some arts and crafts. This could take the form of knitting, crocheting, painting, photography, coloring, woodworking, pottery, jewelry making, scrapbooking, and so much more. Arts and crafts can be a very relaxing activity and provides a sense of accomplishment once you see your ideas come to life. Even further, it's a great opportunity to create personalized gifts for loved ones or enhance your home décor with your custom handmade items.
What to Do in Retirement Resources
The amount of freedom that comes with retirement can be overwhelming. While this list is a good starting point, the possibilities of things to do in retirement are endless. Retirement life is all about what you make it, but boredom in retirement is incredibly common. If you feel bored, or are looking for more information, our experts have spent years compiling the best retirement life resources.
Many retirees choose to move into a retirement community that offers plenty to do. Residents of Acts Retirement-Life Communities move here for the socialization, convenience, amenities, services, and health services provided. Explore our 27 retirement communities across the east coast to discover all we have to offer.