Best Places to Retire in Delaware
Though often thought of as the first state or the state with no sales tax, Delaware is finally being more recognized for the wonderful retirement destination it is.   
Do you already live in the area and are trying to figure out if there is a specific town you should relocate to for retirement? Or are you looking to join your family in the area, or have you simply heard about the wonderful beaches and great tax situation and are wondering if Delaware is indeed a good place for you to spend your retirement years? 
Whatever your motivation for finding this page, we're glad you're here, and we're excited to share with you some of the best places to retire in Delaware.
Is Delaware One of the Best Places to Live in for Retirees?
First off, let's talk about Delaware retirement in general. 
With so much to offer, Delaware is one of the best places to live in for retirees. This Mid-Atlantic state might be small, but it is mighty thanks to its beautiful beaches and close proximity to major metro centers like Philadelphia, Baltimore, and Washington, DC. This convenience is made all the better by its natural beauty, both on the coast and inland, making it a state that truly has it all when it comes to fun things to do while retired. 
Delaware is also well-known for its moderate climate. The average summer temperature is around 74 degrees, which means you don't get the kinds of hot summers that you get further south. Meanwhile, winter temps average 32 degrees, so your winters are milder than some other parts of the country. You'll still get four distinct seasons, but you won't have to deal with weather extremes like in other states. This is great news for anyone who's tired of shoveling three feet of snow in the winter but still wants to enjoy a spring and a fall. And Delaware is lovely in the Fall! 
Delaware is also one of the most tax-friendly states for retirees. There's no sales tax in the state, and your Social Security benefits are tax-exempt as well. Plus, for anyone over 60, the first $12,000 of other annual retirement income, such as from pensions, is also not subject to taxation (if you live in Delaware). You can stretch your retirement income even further in this state, and that means you can much more easily afford the quality of life you desire.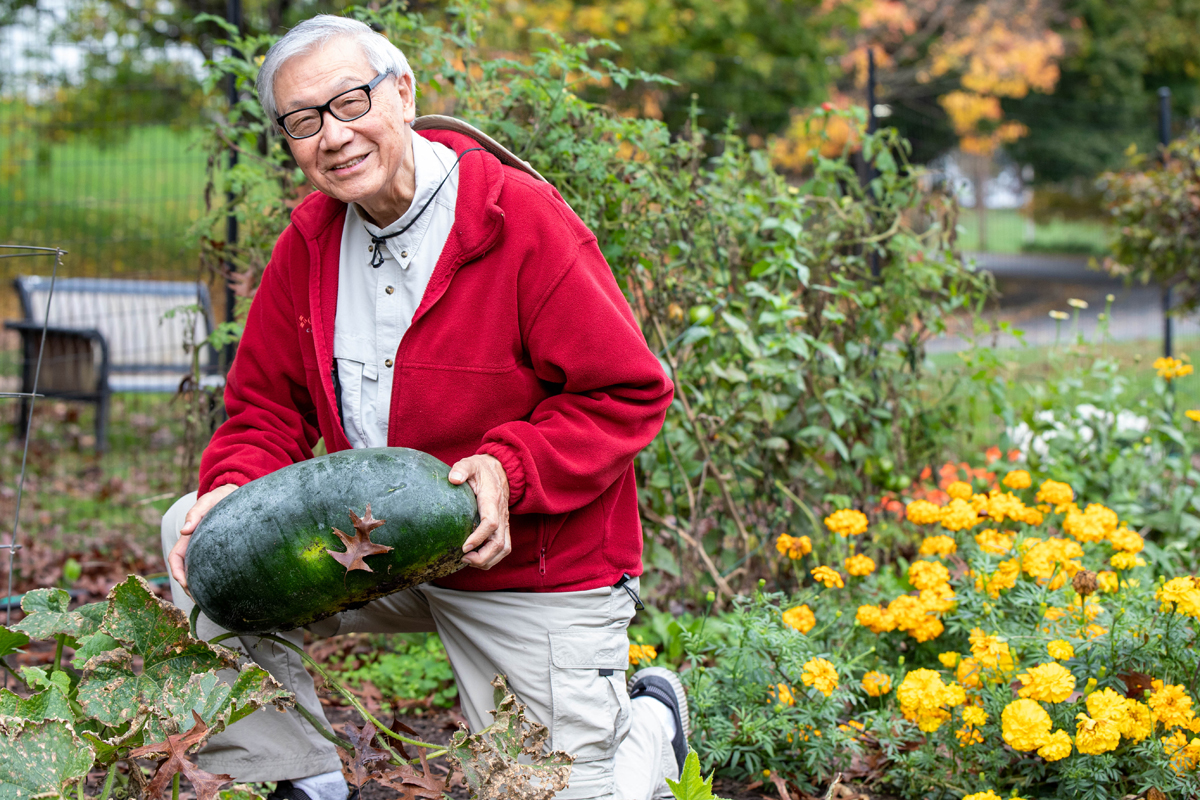 Best Towns to Retire in Delaware 
There's no shortage among contenders for the best cities and towns to retire to in Delaware. Here are just a few of the ones you should consider if you're thinking of retiring to the Blue Hen State! 
Dover: The capital of Delaware, Dover is a great place due to its quirky, fun-loving culture and its historical Colonial architecture. Plus, it's just a short drive to the shore, so you can always enjoy everything coastal living has to offer, from beachcombing and fishing to simply enjoying a lazy afternoon in the warm sun. 
Georgetown: The county seat for Sussex County, Georgetown's main export is history – it's known as "The Historical Jewel of Sussex County" and it's a true treasure trove for American history buffs. The nearby Redden State Forest offers some great opportunities to get back to nature and enjoy the outdoors, as well.
Hockessin: Located right on the Delaware-Pennsylvania border, Hockessin is a wonderful alternative to living in the busy Wilmington urban area without having to sacrifice access to everything a major city has to offer. You can truly enjoy the quiet life as well, thanks to its numerous hiking trails, nature areas, state parks, and much more. 
Milford: Located in central Delaware, Milford is a small city with a big heart. There's plenty to enjoy in this little metropolis, from its fantastic local art community to its bevy of beautiful nature centers. There's even a well-renowned brewery. Plus, with Delaware Bay so close by, you can easily enjoy the mid-Atlantic shore and everything it has to offer! 
Newark: Home to the University of Delaware, this college town balances out the bustling, center-of-it-all urban environment with some of the nicest parks in the area. Plus, you can spend days exploring the Newark Reservoir and still have undiscovered gems to uncover. 
New Castle: Another city nestled right up against the Delaware River, New Castle is just a few miles south of Wilmington but offers a much more small-town feel. Parks, beaches, and farmer's markets abound, as well as great points of interest such as the New Castle Court House Museum. 
Seaford: Seaford is in southern Delaware and is right next to the Nanticoke River, which offers plenty of opportunities for residents to enjoy the outdoors. Nature trails and preserves abound as a result! The Seaford Historical Society is also a big draw, considering their headquarters is Governor Ross Mansion, a sprawling Victorian Italianate estate sitting on 20 acres dating back to the 1800s, which offers guided tours. 
Wilmington: The largest city in the state, Wilmington plays host to 70,000-plus residents. It sits at the very northernmost part of the state where the Christina River empties out into the Delaware River, putting it within spitting distance of Philadelphia and all the amazing things the City of Brotherly Love offers once you get tired of everything Wilmington has to offer – which won't be any time soon! 
Have You Considered a Retirement Community in Delaware?
While you're thinking about where some of the best places to retire in Delaware are, we'd like to raise for consideration the idea of a retirement community. 
Far from the image that suggestion might conjure, a modern retirement community is an ideal way to enjoy your post-career years all the way into old age. Lush campuses and posh amenities describe many of the retirement communities in Delaware. You can be as active or tranquil as you want, with swimming pools, fitness classes, art rooms and woodworking shops, events excursions, gardens and walking trails, fine dining, and so much more. 
The Delaware retirement communities of Acts Retirement-Life Communities take this dream retirement lifestyle even further, offering what's called Type A Life Care, which is, in a nutshell, pre-planned health services. 
The way it works is that you enter the community feeling as healthy and independent as you do now. But should you ever need a higher level of care such as assisted living or skilled nursing care, it's already included in the deal, already on your existing campus. No need to move away or come up with more monthly budget. It's peace of mind so you can focus on loving life.