South Carolina Retirement Taxes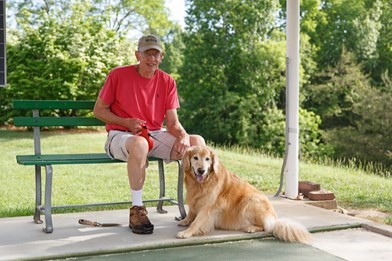 There are so many reasons why retirees love South Carolina. In fact, South Carolina is one of the most popular retirement destinations in the United States, thanks to its amazing weather and plentiful cultural and outdoor leisure activities. But is South Carolina tax-friendly for retirees? What will your financial situation be like if you retire to South Carolina? Keep reading to find out.
South Carolina Retirement Taxes Overview
Let's just get this out of the way now: South Carolina is a great state for stretching your dollar as far as possible. For starters, the cost of living is below the national average – slightly lower than even North Carolina. But even beyond that, South Carolina taxes for retirees are much friendlier than other states.
Does South Carolina Tax Retirement Income
?
Retirement income is partially taxed in South Carolina. However, individuals aged 65 and older can claim up to $10,000 in retirement income deductions from pensions, 401(k)s, IRAs and other retirement accounts. They can also claim up to $15,000 in deductions from South Carolina's state income tax.
If your retirement income is over the $10,000 deduction, it is subject to South Carolina's regular income tax rates. These rates range from 0% to a maximum of 7% for the highest income tax bracket. Compared to other states, South Carolina's taxes for retirees are much more attractive.
Does South Carolina Tax Social Security Income
?
No, Social Security is not taxable in South Carolina. Any social security benefits included in your income for federal purposes can be discounted from your South Carolina tax return. No taxes on Social Security means that your retirement income goes even further. Some benefit from South Carolina's taxes for retirees so much that they live on Social Security retirement benefits alone.
What is South Carolina's Homestead Exemption Benefit?
The Homestead Exemption is another advantage of South Carolina's retirement taxes. This is an exemption of taxes on the first $50,000 of value of your home for those 65 and older. You can contact the County Auditor's Office in your county to apply for this benefit.
Should You Consider Moving 
to a Retirement Community in South Carolina?
If there weren't enough good reasons to retire in this state, South Carolina's low retirement taxes and low cost of living make it a place you can stretch your dollar the farthest. You may be surprised to learn that, even if you own your home, a retirement community may be the least expensive option.
Learn more about Park Pointe Village, our beautiful continuing care retirement community in Rock Hill, South Carolina – a charming town loved by older adults. Or get a free Information and Pricing Kit to find out if our campus is right for you.