There are a lot of factors to consider when you're deciding where to retire. It's not just about the location—it's about the types of opportunities available to you. You won't be a tourist; you'll be a resident, so you want to know what it's like to be a local in your retirement location. Senior living in Rock Hill, South Carolina offers you a perfect balance between local favorites and exciting attractions.
Everyone knows retiring in the south means great weather and year-round opportunities, but people love the retirement communities in Rock Hill, South Carolina for more than just the weather. To get the inside scoop, we talked to the team at Visit York County to learn about the highlights of Rock Hill! Take a look at just five of the things retirees love about this great location:
1. Rock Hill Outdoor Center
The Rock Hill Outdoor Center provides a variety of ways for you to stay active after you retire. Whether you like walking the trails or taking your grandkids to the park to fly kites, there's no shortage of things for you to enjoy. The Piedmont Medical Center Trail, which is open year-round, is perfect for a relaxing stroll through nature. You'll even be able to see some beautiful views of the Catawba River as you walk on its paved path! When your family comes to visit, you can make good use of the Rock Hill Outdoor Center Greens—which is a vast expanse of open space perfect for an afternoon picnic.
2. Huckle Grove
This beautiful tree park is a great way to learn about the history of Rock Hill — which might sound surprising. Many of the trees in just this one acre of land have amazing stories to tell about historic moments in our country, and you'll learn plenty of new facts to share with your family and friends. Be on the lookout for markers throughout the park that talk about the trees' historical significance. Situated in the middle of downtown, it's the perfect place to spend your afternoon taking in the sights, sounds, and smells of nature—without getting too far from home!
3. Museum of York County
Located in the heart of Rock Hill, the Museum of York County boasts "the world at your fingertips," offering exhibits full of rich history—both natural and cultural. One of the many popular attractions is the Naturalist Center, which contains more than 1,500 natural history specimens and plenty of hands-on opportunities for learning. Once you've exhausted those exhibits, you can head to Settlemyre Planetarium—a totally digital, full-dome theatre that provides programs on everything from the Carolina night sky to the entire Milky Way Galaxy.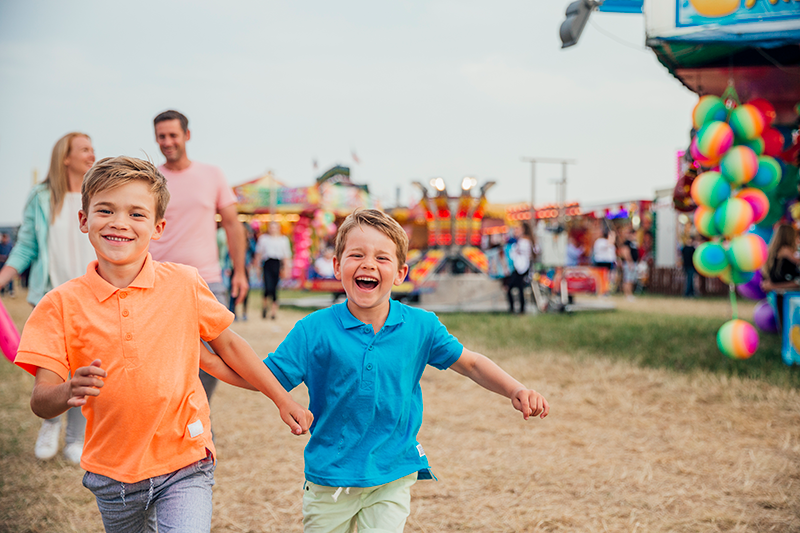 4. Come-See-Me Festival
This highly anticipated festival is a favorite for locals. It's a staple in the community, and it serves as Rock Hill's yearly "salute to spring." Though it started as just a weekend event in 1962, it has now expanded to last ten days each April, complete with nearly 80 events and activities to enjoy! The festival's mascot, Glen the Frog, represents the fun, carefree nature of this annual celebration — encouraging people to relax and find their inner child-like excitement. There's even a countdown on the festival's website, so you can find out how many days are left until the festivities begin.
5. Local Dining
Great restaurants are a must for retirement. In downtown Rock Hill, the Flipside Restaurant boasts a chef who was named a South Carolina Chef Ambassador in 2017. Whether you're stopping in for brunch or having a nice dinner, you'll have plenty of hometown specialties to choose from. Another local favorite, the Pump House Restaurant, offers a premium view of the Catawba River as you eat food prepared by accomplished local chefs. It even has an elevator—which means the riverfront view is as accessible as it is beautiful!
Choosing South Carolina
Rock Hill is full of gems that will keep you busy in your golden years. You'll have plenty of places to explore — which will make it even more fun when your family comes to visit. Retiring in South Carolina will guarantee you a restful experience with plenty of freedom to do what matters most to you. If you want to learn more about the opportunities available to you in Rock Hill, take a look at Park Pointe Village to see if it's the right fit for you!