Chef Alan Blair, the Director of Dining Services at Westminster Village, appeared on Fox 10 in Mobile, Alabama to make his popular "Westminster Portobello." He shows each step in preparing this exquisite dish in a cooking demonstration live on Studio 10.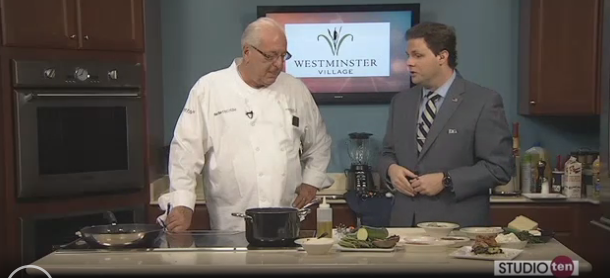 Click on this link for full video of Chef Alan cooking the "Westminster Portobello" on Fox 10.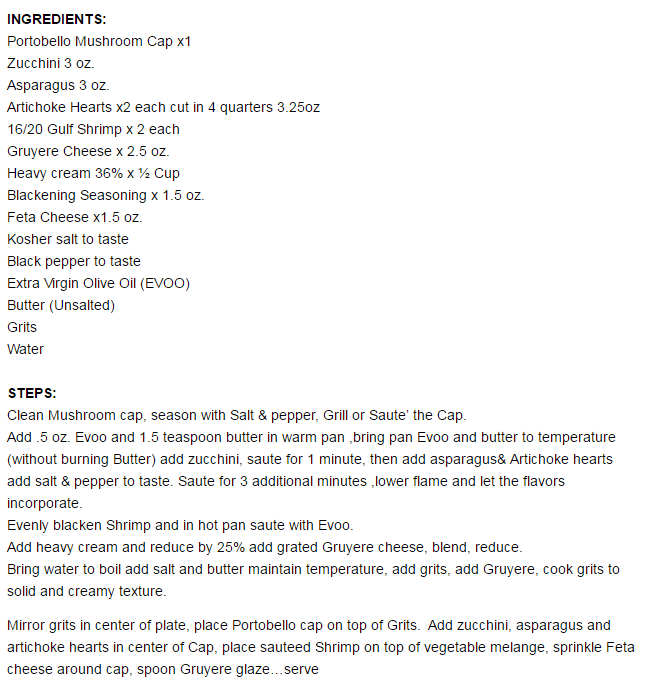 Chef Alan was born in Rome, Italy, and raised among the rich cultural landscape of Western Europe. He attended the school of Jurisprudence at the University of Rome while working at his uncle's Restaurant L'Angoletto. He pursued apprenticeships at the Ritz in Paris, under Chef Guy Legay and the Jolly Hotels in both Rome and Venice, before coming to the United States. His impressive resume includes time spent on tour with Black Cat and MJJ Productions (Janet and Michael Jackson), L'Etoile of Los Angeles, and the Maui landmark Carelli's on the Beach.