By Oris Martin, Fitness Trainer at Edgewater Pointe Estates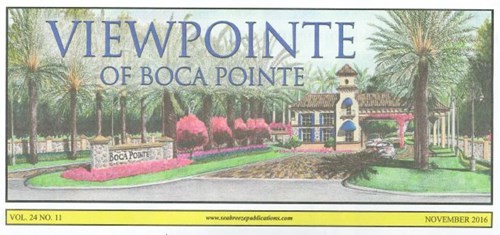 As a fitness professional one of the questions that I'm often asked is what form of aerobic exercise I do? When I cite walking as my main exercise they are usually quite bemused. You may have noticed that recently the U.S. Surgeon General has been challenging Americans to get up and get moving by promoting walking. Why this emphasis on walking?
Walking is highly recommended because it does not require any special skills, or expensive equipment, and can be done anywhere. The Physical Activity Guidelines for adults is a minimum of 150 minutes of moderate aerobic physical activity, or 75 minutes of vigorous intensity per week. That works out to 30 minutes five days a week, or just over 20 minutes every day. It's estimated that only about one half of adults meet the minimum guidelines.  
There continues to be growing evidence that following these guidelines can improve overall health and decrease the risk of chronic lifestyle diseases such as heart disease, cancer or diabetes. Walking is considered a weight bearing exercise and so it strengthens bones. It also improves balance and coordination, helps you maintain a healthy weight, and has a positive effect on mood and sleep. An added benefit to walking is that you familiarize yourself with your neighborhood and get to make friends with other walkers.
If you have not been active before, walking is an easy way to start and maintain a physically active lifestyle, and living in Boca Raton certainly makes it easier for people of all ages and abilities to be active. The streets in our community are very safe, and we have well maintained sidewalks throughout.
If you like walking but want to avoid the heat and humidity that you encounter walking outdoors, another great option is mall walking. Although stores at the Town Center Mall open between 9:30 and 10:00, all the main entrance doors are open at 8:00 am every day to give members of the community access so they can walk indoors in air conditioned comfort.
Whether you're a new walker or been walking for a while, consider purchasing a fitness tracking device. It is great way to remind yourself to incorporate activity into your day, and many of them have alarms that serve as reminders to get you moving if you've been stationary for an extended period. I've been walking for more than 20 years and owning a tracker has brought a new dimension to my walking workouts. Not only am I able to track my activity, but it allows me to connect with others who own similar devices and compete in challenges.
Walking continues to be one of the most popular forms of exercise because whether you're 25 or 85, you can walk your way to a fitter, healthier you.