As we age, staying physically active can significantly improve our quality of life, strength, mobility and overall health. One innovative tool gaining popularity in recent years is a mobility device called activator poles. These specially designed walking aids are often better than traditional canes or walkers to empower seniors to remain active and independent.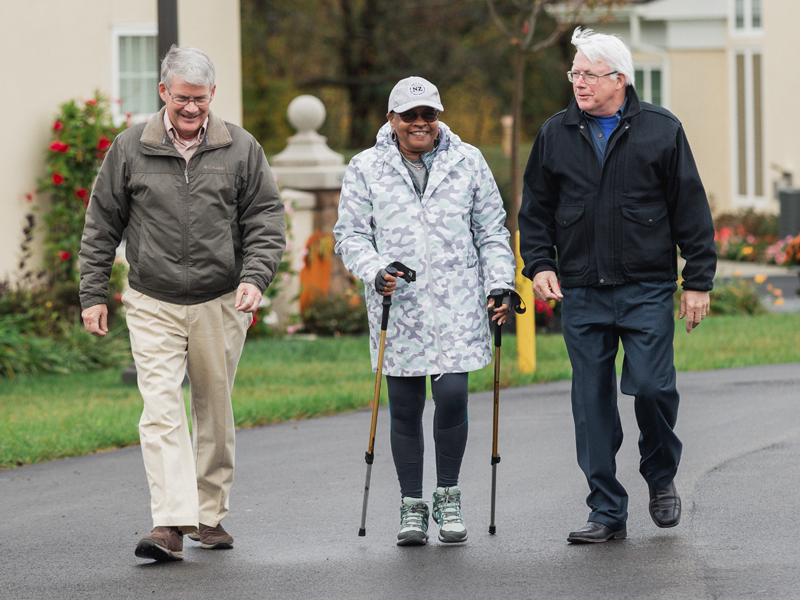 Activator Poles: What Are They?
Activator poles, also known as Nordic walking poles or urban poling sticks, are modified walking aids that resemble ski poles. Unlike traditional canes or walking sticks, activator poles are designed to facilitate a more dynamic and efficient walking experience.
"Activator poles are a great way to dose just the right amount of exercise and energy, at an intensity that can easily be adjusted based on one's needs" said Dena Wells, Southeast Regional Director of Rehabilitation Services at Acts Retirement-Life Communities.
Wells and her team members at Edgewater at Boca Pointe held an introductory event at The Club at Boca Pointe in October, to meet with Boca Pointe residents and educate the community on numerous service offerings including home health, rehabilitation (physical, occupational, and speech therapies) and specialty services including medication management and lifestyle support.
"At Edgewater, we're really at the forefront of how to age well and remain active and engaged," said Tamar Clarke, a physical therapist at Edgewater at Boca Pointe. "We help our residents remain independent by reducing the risk of falls, and reducing back, hip and knee pain."
"There's a huge difference between the poles and traditional walking aids, in terms of how your grip and wrist are positioned on the device," Clarke said. "A proper vertical alignment engages core muscles and helps with balance as well as back, hip and knee pain."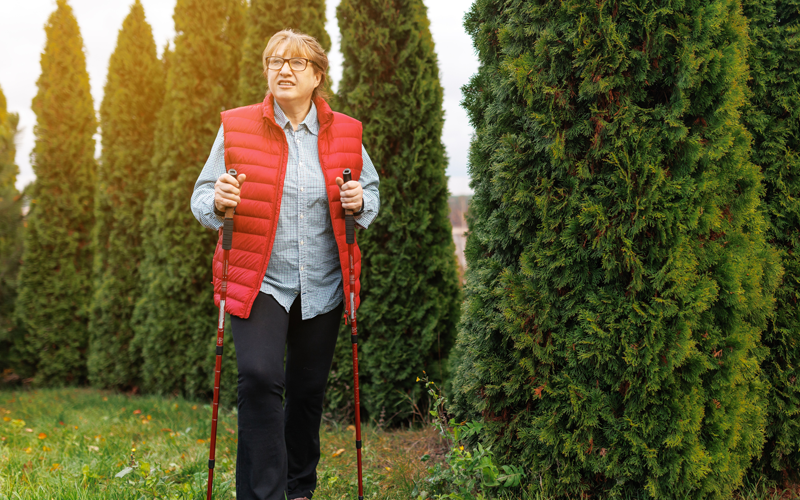 "There are also many health benefits, such as burning calories and adding exercise to stabilize blood sugar," said Wells. "It supports residents to be more social where they might have been more isolated."
More Health Benefits Include:
When used correctly, activator poles turn a simple walk into a full-body workout, strengthening your heart, lungs, and improving overall endurance.
Ideal for seniors with joint pain or arthritis, the poles absorb some of the impact that would typically be absorbed by the hips, knees, and ankles.
Increased muscle engagement
Activator poles engages muscles to help improve muscle tone and strength, which is crucial for maintaining independence in daily activities.
Improved posture & confidence
The poles encourage an upright posture, reducing the strain on the spine and back and promote a more confident and active lifestyle.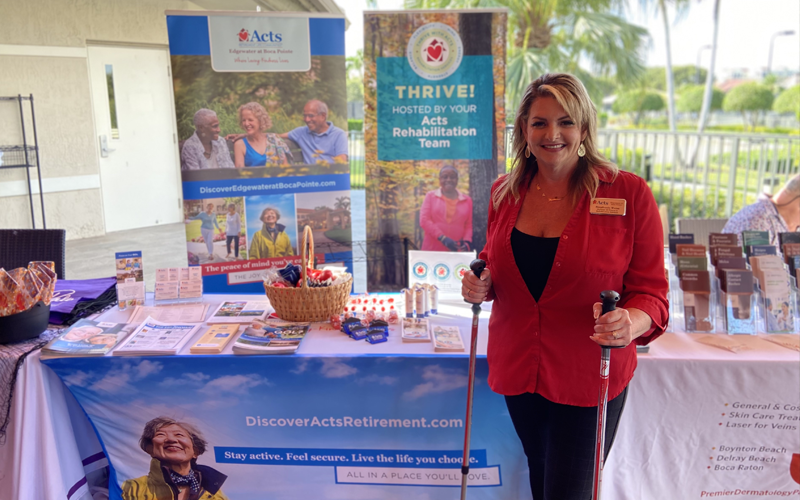 Which activator poles fit your lifestyle?
There are many different brands of activator poles, and most are relatively inexpensive around a hundred dollars for a pair and easy to travel with.
"They're collapsible and lightweight at around three pounds, so it's easier than pulling a clunky walker in and out of your car," Clarke said.
Activator poles offer many health benefits; however, it's hardly a one-size-fits-all. Before you purchase or borrow a pair, it's very important to customize this walking device to fit your unique needs.
Acts Home Health and Rehabilitation teams have specialists trained in finding what devices and services fit your needs, at any given time, offering a person-centered approach.
"There are many different types of activator poles, so it's more beneficial to see a therapist to determine what type of pole is best for you," said Dena Wells, Acts' Southeast Regional Director of Rehabilitation Services.
"I would personally adjust them to your build and train you how to use them to improve posture, balance and support your normal walking pattern," Clarke said.
Click here for more information on how to benefit from other Acts Home Health, Rehabilitation and Fitness services.