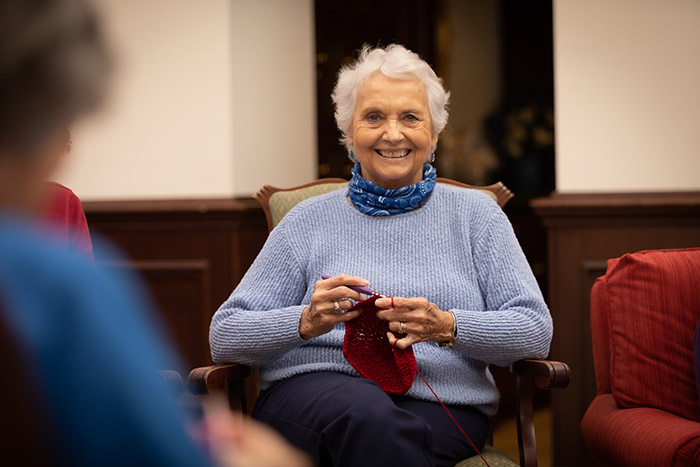 The Sun Newspapers featured The Evergreens' Stitching Bees, a group of residents in Moorestown, NJ,  who knit clothing for newborns. The group of 20 residents meet each week to crochet and knit several items for non-profits.  The group works closely with Project Night Night, a charity which clothes homeless children.  The Stitching Bees have also donated clothing to the St. Vincent de Paul Society.
"The Evergreens is a great place to come and live," Elvira DiCola, a founding member of the knitting group, told the Sun newspaper.  "We love getting together, enjoy the camaraderie."
The group meets every Saturday and everyone is welcome, even non-knitters.  
You can read the full article on The Evergreens' Stitching Bees here.