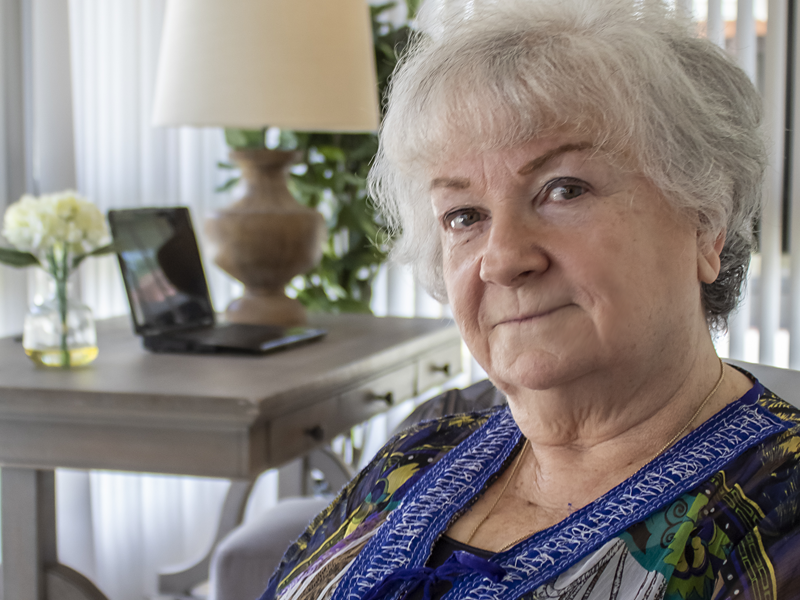 "St. Andrews Estates is the perfect balance of family, community and independence – which are all foundational to my Hispanic culture," said Miriam Egan, who moved to the Boca Raton senior living community about six years ago.
Miriam spent 28 years in Miami working for Florida Atlantic University, before she returned to Boca Raton, a place she calls home.  Visiting her aunt, a resident at St. Andrews Estates, Miriam learned more about the community, and decided the advantages of life care, socialization and financial security was a perfect fit for her as well.
"In this community you will find friends who will become family, and a safe space to live where all your needs are taken care of," Miriam added, "You will have the same independence you currently enjoy without the worry of relying on family who may already have a full plate."
Miriam estimates forty-two Hispanic residents live at St. Andrews Estates. She encouraged five of her friends to also move in for the life care benefits and plethora of activities and amenities.
"I brought in five of my friends, two of them Hispanic, and they brought in their friends, and now created a complete atmosphere," Miriam said. "That's the beauty of living at an Acts community, everyone blends nicely from different cultures."
"It's a very blended society here, and the new Sugar Sand bistro, and campus upgrades make it a wonderful place for gathering, too," she said.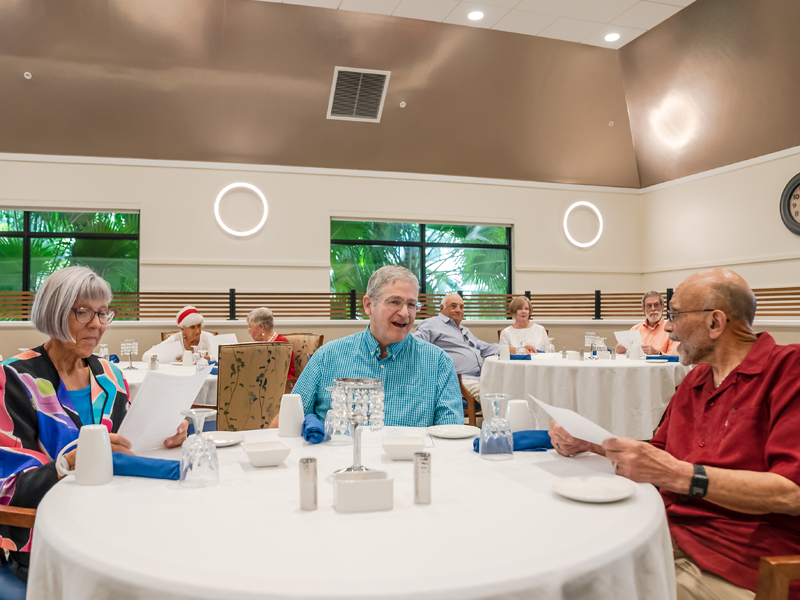 St. Andrews Estates recently renovated The Palms, its full-service main dining venue, a lavish Oceana restaurant for private dining, and a resort-style Lakeside Lounge with three large-screen TVs and scenic views of the community's lakes and swimming pool. The vibrant, modern areas are popular places for residents to socialize and relax. 
"It's very important for the next generation like me to be connected and feel a sense of belonging to our community," Miriam said. "I love to welcome new people. I'm on the welcoming committee and we make sure new residents feel included and make new friends."
 St. Andrews Estates is one of two premier Boca Raton Acts retirement communities. Learn more about the benefits of retiring in South Florida's beautiful Boca Raton campuses.