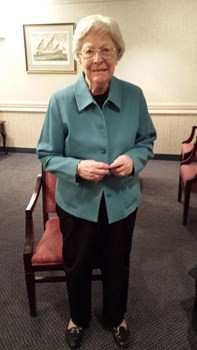 In the slums of New York City, there's a working angel named Grub. After work one night, Grub encounters some beautiful angels up on a cloud, but they don't like Grub because they think he's dirty. Then one day, the beautiful angels' wings are blown away after they had parked them on the edge of a cloud.
The beautiful angels were very upset because they wouldn't be able to fly down to the city and help the children. When Grub finds out what happened and sees how upset the other angels are, he flies down to the city and constructs makeshift wings from various items so that the beautiful angels are able to help the children.
This beautiful tale of the selflessness of one grubby angel is one of the many stories in Jean S. Barto's new children's book, "Storydale," which can be purchased on Amazon, the Barnes & Noble website, or Barto's website, jeansbooks.com.
Barto, a resident at Spring House Estates, an ACTS Retirement-Life Community, had been unknowingly creating this book for decades.
"['Storydale'] is a collection of children's stories that I wrote over the years and just put in a box at the bottom of the closet," explains Barto. "I finally got them out and figured, 'okay, I might as well pull them together.'"
Barto wrote some of the tales in "Storydale" when her children were young; while the others were written during a children's literature course she took in Connecticut.
There's also an added surprise in the book for the kids: "At the end of every story, I put a place where the children can take their crayons and draw something from the story [so that] they're illustrating it," says Barto.
She is a hardworking woman who always likes to have something to work on.
"I like to have something in the works that I [can] go to, you know, otherwise it's a boring, dull day," says Barto.
 "Storydale" is Barto's sixth published book. Her first published book is "What are You Bringing to College: A Guide for Girls," which Barto wrote for her granddaughter who was getting ready to go to college.
"I figured she needed all the help she could get," laughs Barto.
Barto and her friend, Doris MacKenzie, a fellow author and resident at Spring House Estates, both collated "Humor, Heartache & Harrowing Tales," which contains more than 100 stories that will touch the heart.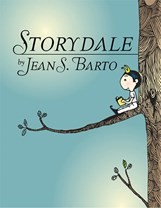 And like many people, Barto has a deep love for animals. She collated two books of animal tales she heard over the years, "Furry Tales: Fins, Feathers and Whatever" and "Critter Chronicles" She also authored another animal book titled "Pet Wonders," which are stories that others told her, but she wrote them.
Her days aren't just filled with writing, reading and proofing her own books, she also loves to paint and draw; she has a degree in art from Connecticut College.
She even did the artwork for the covers of two of her book, "Critter Chronicles" and "Furry Tales." Her daughter, Lane Heise, did the artwork for the covers of "Humor, Heartache & Harrowing Tales" and "Pet Wonders."
Barto is currently working on two books; another animal book about past pets and the other about her late husband, Howard Barto.
She gives her thanks to her supportive children, her wonderful animals and her amazing friends.