By Terry Alburger, Life Engagement Coordinator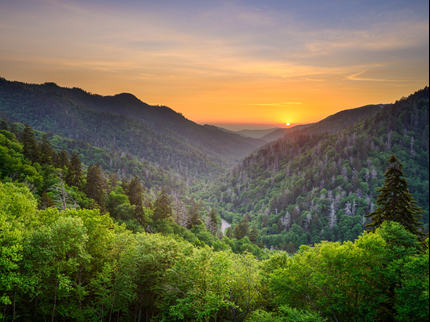 I recently had the privilege of traveling to a small town in Virginia as part of an organization called Appalachian Service Project (ASP). This was my sixth year with this group. Each year, I am amazed at what I learn. I was one of the chaperones of a group composed of teens, from ages 15 up to early 20s, We were part of week 7 of a seven-week period. ASP chooses approximately 20 homes from thousands of applicants in a five-state area of the Appalachian Mountains, selecting those homes with the most need in these poverty-stricken areas.
I think what strikes me most each year, and this year in particular, is the sense of pride and serenity of the locals. I am always amazed at the amount of satisfaction the good people of Appalachia have with what little they possess. Most I have served have had TVs, so they know what's out there in the world, and yet they seem content with their possessions, food, clothing and lives in general. Sure they struggle; sure they need help. But they seem to focus more on what they have and do not dwell on what they do not.
So it begs the question - what are they missing? The word "missing" to me implies necessity, the things that are essential. Some days, they are missing adequate clothing or sufficient food. They struggle, but somehow even in those times they survive, be it through the goodness of strangers, the frugal manner in which they live or the endless faith they seem to possess. Do they have the latest technology or fashions? Do they eat out at restaurants or go to concerts or movies? No, but they are not missing those things.
I am often struck with their spirit of possessing so little but being exceedingly grateful and proud of that which they do have. For many, the land they own is a source of immense pride. The father of the family we served is a veteran of two Iraq wars and, in fact, is still in the Army Reserves and was away when we were there. Married and the father of two, he worked very hard, saved every penny he could, and after his deployments, bought 45 acres on the side of a mountain. Most is wooded and overgrown. However, he cleared a large part and maintains it beautifully. It was clear that he took great pride in this land. A large garden was planted and the family was obviously benefiting from that labor of love.
The house is a trailer that dates to the early 1970s and was completely dilapidated. It was clear that he did the best he could. He made repairs where possible, but each room needed major work. As I was part of Week 7, I did not actually see the condition of the house before ASP began working on it. But I did see the pictures.
I was struck by how close-knit his family was. His mom and dad were present while my team worked, completely replacing his kitchen floor. His brother often helped with the landscaping and at keeping the fields near the house cut short. Nieces and nephews all pitched in with chores. We never actually got to meet our homeowners since the house was uninhabitable while we worked. But we know they were grateful, and we are honored to serve them.
I left feeling blessed to have been part of this family's life, and with the feeling that, in my life, I am not missing a thing.
Terry Alburger is the Life Engagement Coordinator at Brittany Pointe Estates, an Acts Retirement-Life Community in Lansdale, Pennsylvania. This column was published online by Montgomery Media on August 14, 2017.