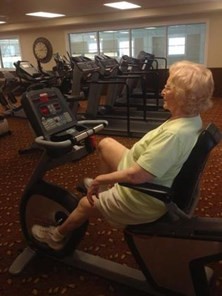 Matthews Glen retirement community in Matthews will undergo a $138 million expansion in anticipation of the growth of the area's senior population as baby boomers age, the organization recently announced.
ACTS Retirement-Life Communities, parent company of Matthews Glen, is adding 216 independent-living apartments in buildings with underground parking. Each new building will consist of 14 to 18 independent-living apartments.
The company also is adding 40 one-story standalone villas with two-car garages, according to a statement from Kiernan Wilkins, an ACTS company spokeswoman.
Those villas, which will range from 1,800 to 2,100 square feet, will have two bedrooms with a den and two bathrooms, and will be available in a variety of styles, Wilkins said.
"With the baby boomers aging out, there's going to be much more demand for senior housing in the next 10 to 20 years," said Matthews Glen Executive Director Stephen Messer. "The growth is tremendous."
The project includes new formal and casual dining venues, a fitness center, an assisted-living residence with 80 suites and a new skilled-care center with 100 private rooms.
Construction is expected to begin in spring 2015 near the intersection of Fullwood Lane and South Trade Street.
Matthews Glen, a full-service continuing-care retirement community, offers a variety of senior living accommodations, from independent living to assisted living and skilled care. Residents move into the community when healthy and can move into the onsite health center to receive higher levels of care if needed.
The community currently includes 361 independent-living apartments, 60 assisted-living suites and 80 skilled-nursing beds.
Messer said the entry fee for an independent-living apartment can range from $124,900 to $344,900, from a studio to three-bedroom apartment. The monthly charge ranges from $2,000 to $2,931.
The cost remains constant as clients move through more intensive levels of care.
"We've been running high occupancy, really, for our 25 years of existence," said Messer. "We feel like the need is there and the market is there to expand and fill these units because of the demand."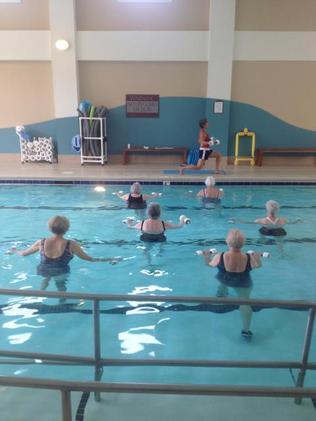 Messer credits the popularity of the facility to the many onsite amenities, from aquatics classes to a billiards room. He also said that because of the design of the building and structure of the company, senior residents' loved ones can rest assured there always will be skilled medical professionals nearby.
"Their son or daughter across the country will have peace of mind knowing their parent is going to receive the care they need," Messer said. "It's a wonderful gift they can give their family: peace of mind."
Brenda Monteith said she can relate to that sentiment, both as a resident and as the loved one of a resident.
Monteith now lives there herself with her husband, Jim, 83, in a three-bedroom apartment.
"We knew we wanted to move into a retirement community, and this one is wonderful in so many ways," she said. "I knew it so well that when we moved in, I felt pretty much at home right away."
Monteith said she enjoys the friendly atmosphere in the community, where strangers will wave "Hello" and where groups of friends often plan to meet for dinner onsite. The Monteiths also frequently interact with other residents as they walk their spaniel, Bosley.
She said she also enjoys the location. For instance, the community is set in a forested area near walking paths on Fullwood Road, and shopping centers including the Arboretum are right down the street from the gated community.
Inez Arant, 86, said she also appreciates the high quality of life that Matthews Plantation offers.
Arant, a resident of the community for six years, lives in a one-bedroom apartment.
She said she's particularly impressed with the medical staff.
"I'm a retired nurse, and I was very impressed with the medical staff here," she said. "The care that the patients receive is wonderful. The staff seems to be very happy, and consequently, it makes the patients feel comfortable and happy themselves."
http://www.charlotteobserver.com/2014/09/16/5170033/plantation-estates-planning-138million.html#.VBmSGBa8G7l