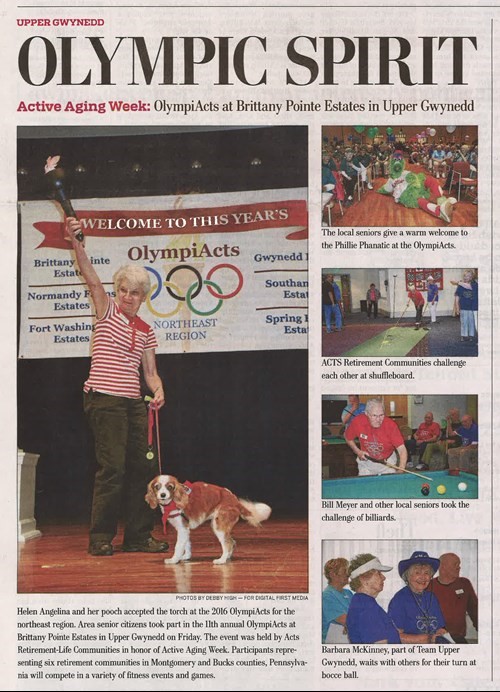 This photo spread appeared on the front page of The Lansdale Reporter on October 1, 2016.
Helen Angelina and her pooch, Rosie, accept the torch at the 2016 OlympiActs for the northeast region. Area senior citizens took part in the 11th annual OlympiActs at Brittany Pointe Estates in Upper Gwynedd on Friday.
The event was held by Acts Retirement-Life Communities in honor of Active Aging Week. Participants representing six retirement communities in Montgomery and Bucks counties, Pennsylvania competed in a variety of fitness events and games.