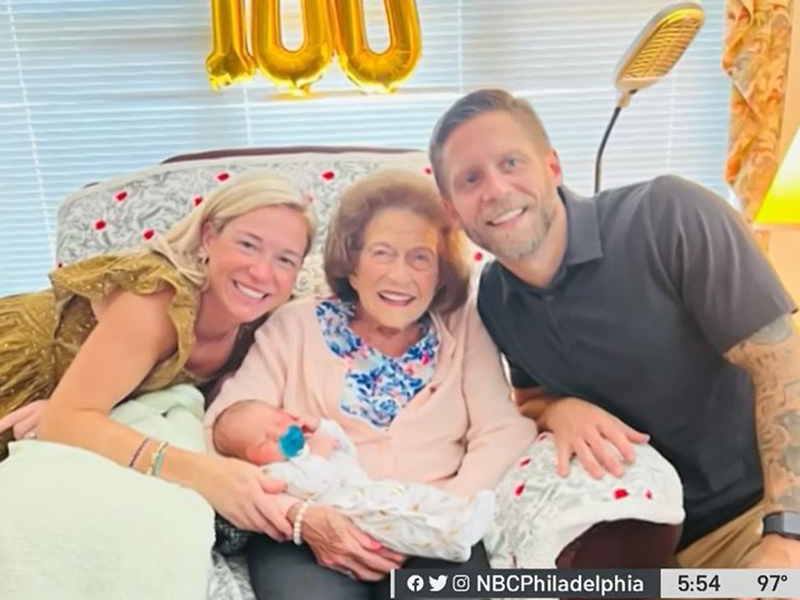 Normandy Farms Estates resident Marguerite Koller welcomed her 100th great-grandchild before her 100th birthday. Koller has 11 children and 56 grandchildren.
Marguerite Koller herself is an only child. She married her husband in 1942 in Roxboro, Pennsylvania. She said she always wanted 12 children but decided to stop at eleven. The widow has lived independently in her cottage at Normandy Farms Estates for 20 years. She will celebrate her 100th birthday in a few months.
Her new great-grandchild is named Koller William after his late great-grandfather, William Koller. The family told NBC10 Philadelphia that William convinced Marguerite to marry him instead of joining a convent after World War II. They were married 60 years, raised children, and built a family legacy now spanning four living generations.
Marquerite's remarkable story was featured on People.com, Good Morning America, Daily Mail, and other global news outlets. You can also watch the full report on NBC10 Philadelphia.