Cites Benefits Derived from Affiliation with ACTS Retirement-Life Communities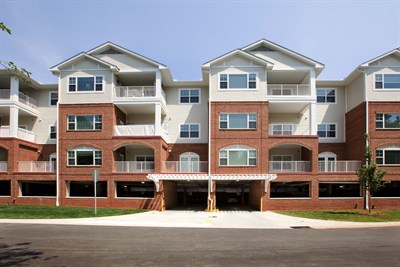 Park Pointe Village, a not-for-profit continuing care retirement community (CCRC) in Rock Hill, South Carolina, has received a positive assessment of its financial health from Fitch Ratings, one of the nation's leading financial rating agencies.
Park Pointe received a 'BBB' credit rating with an outlook of stable, placing it among the highest quality of retirement communities nationwide that are rated by Fitch for financial health and stability. According to Fitch, the positive assessment of Park Pointe reflects the benefits realized from its affiliation with ACTS Retirement-Life Communities (revenue bonds rated 'A-' by Fitch), resulting in improved operating performance and a favorable long-term outlook of financial stability.
In their report, Fitch cited that Park Pointe has achieved significant financial and operational benefits from its affiliation with ACTS, one of the nation's largest not-for-profit senior living CCRC organizations with a network of 23 retirement communities in eight states. In 2005, Park Pointe completed an affiliation agreement with ACTS, which assumed management and operation of the community.  Park Pointe enjoys an average of over 95% occupancy indicating a steady level of demand that Fitch anticipates will continue to support a strong market position going forward.
"We are pleased that Fitch Ratings has reinforced our assessment of the benefits realized through the ACTS/Park Pointe affiliation," said Mark Vanderbeck, ACTS Chief Executive Officer. "We view the Park Pointe community, residents and staff as a vital part of the ACTS family and we are proud of the success of this affiliation."
About Park Pointe Village
Park Pointe Village is a not-for-profit retirement community in Rock Hill, South Carolina that is home to approximately 265 residents. Park Pointe's campus consists of 162 independent living units, 20 assisted living suites and a 40-bed skilled nursing center. An affiliate of ACTS Retirement-Life Communities, Park Pointe Village is among only a small percentage of CCRCs nationwide that is accredited for meeting the industry's highest standards in governance, financial viability, quality of life, and resident care. For more information about Park Pointe Village please visit: ACTSRetirement.org.