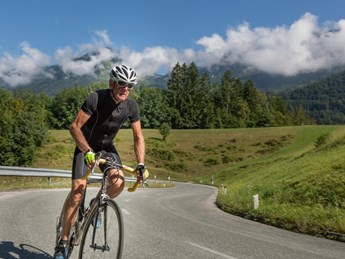 A few weeks ago, Cambridge, Maryland, hosted an Ironman Triathlon. An Ironman Triathlon consists of a 2.4-mile swim, a 112-mile bicycle ride, and a marathon run of 26.22 miles in that order without stopping. So, who's interested in training their body for that? Most of us don't have time to even think about training for an ironman triathlon nor would most people want to do this. The 2.4-mile swim (usually done in the open water with varying currents) is enough to scare most people away from triathlons.
There's an easier triathlon called the sprint triathlon for the beginner level (.47-mile swim, 12.4-mile bike ride, and 3.1-mile/5K run). It's more attractive and realistic to do, making it the most popular race in the triathlon world. I've recently had a few people tell me they're training for this type of race.
Most sprint triathlon coaches say that with a consistent 12 week training plan and one workout a day (excluding rest days, which are important), the average person may be able to complete this race in 90 minutes. According to the American Council on Exercise (ACE), most training needs to be performed at a moderate intensity level where you can hold a conversation (but can't sing). This is called the base phase of training and most people train in this phase until race day since their goal is to just cross the finish line. Once you've established your training base, you can build your training to a higher level. Just be sure to taper off your training before the race day to allow your body time to rest and be ready for the race day best performance.
Here's a few tips to help you prepare for the race day. Practice setting up your race gear prior to the race day. Be sure to make a checklist of all your equipment to make sure you packed everything. Don't do any hard workouts during the week prior to race day. Get plenty of sleep, eat nutritiously and rest the week prior to the race. Hydrate your body well before race day and load up on the carbohydrates the night before. Review the race course and rules. Don't try anything new on the race day. Don't clutter the transition area. Thank the volunteers and thank your supporters.
If you're planning on doing a sprint triathlon, have fun and enjoy the training and performance adventure! Here's to your health and safety while you train.
Jonathan Souder is the Fitness Director at Manor House, an Acts Retirement-Life Community in Seaford, Delaware. This column appeared in the October 26, 2017 edition of the Seaford Star.